AMA Vertical Tasting
Château De Sales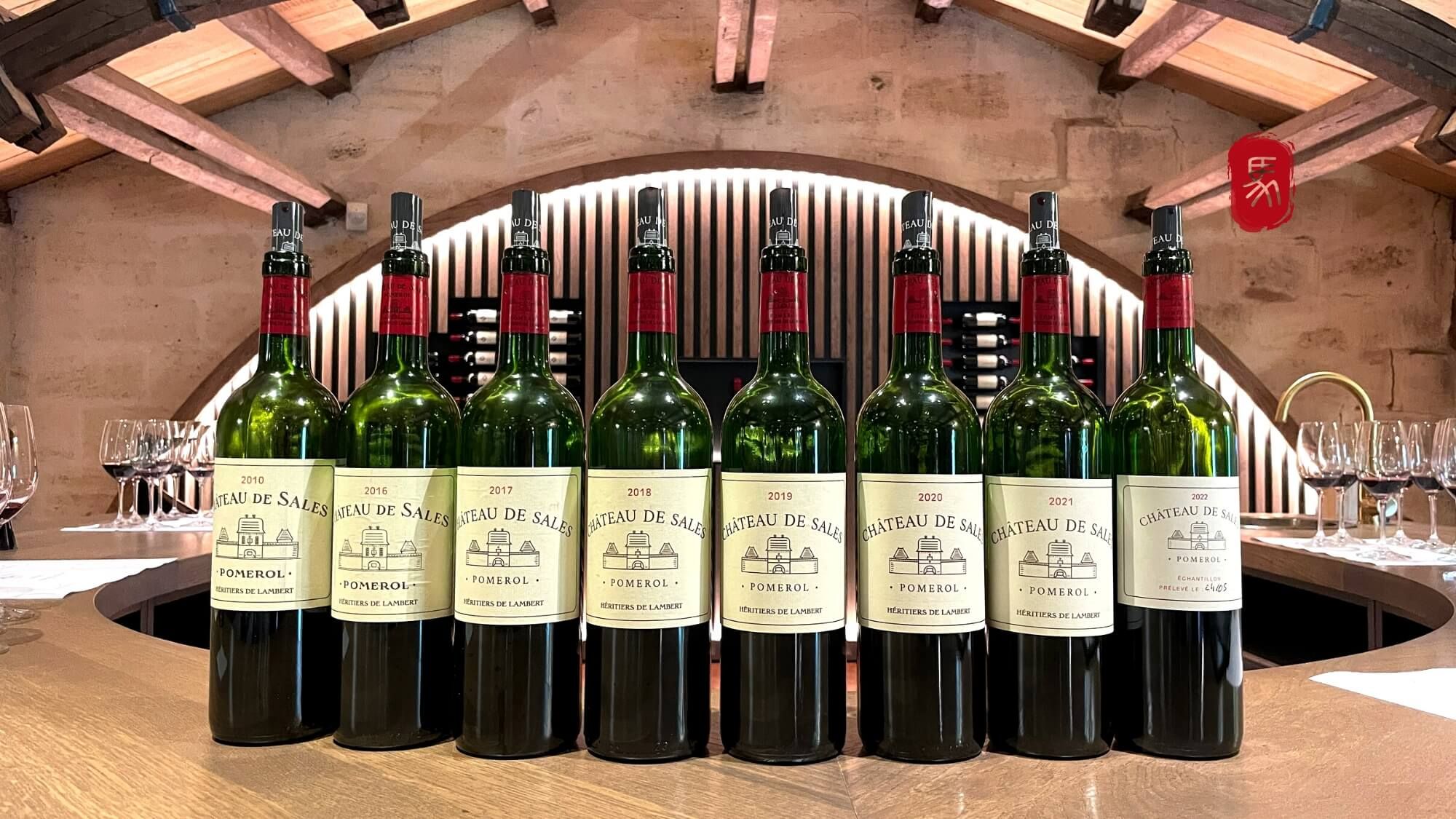 Recently, I introduced two Saint-Émilion Château with a high proportion of sandy soils. I believe you've gained some understanding of the terroir characteristics of sandy soils.
Today, I'd like to introduce you a Pomerol Château with sandy soil, which is not only the largest in the entire appellation but also one of the oldest family-owned estates in Bordeaux.
Château de Sales is situated in the northwestern corner of the Pomerol appellation, with a total area exceeding 90 hectares. Half of this estate is covered by lush forest and greenery (42 hectares), while the other half consists of vineyards (47.60 hectares). To put this into perspective, the entire Pomerol appellation comprises just over 800 hectares, and Château de Sales alone occupies 1/20th of it. For Pomerol itself, Château de Sales is truly a "giant."
The estate's current size is very close to what it was in the 16th century, with only a minor reduction of 3 hectares during the French Revolution. Since 1578, Château de Sales has been continuously managed by the same family, including various branches, showcasing the harmonious and friendly relationships among its family members.
During my visit in May, I had the opportunity to taste several vintages. What distinguishes Château de Sales' sandy soil from others is its notably higher content of iron oxide. This allows them not only to cultivate Merlot (73%) but also some Cabernet Sauvignon (15%) and Cabernet Franc (12%).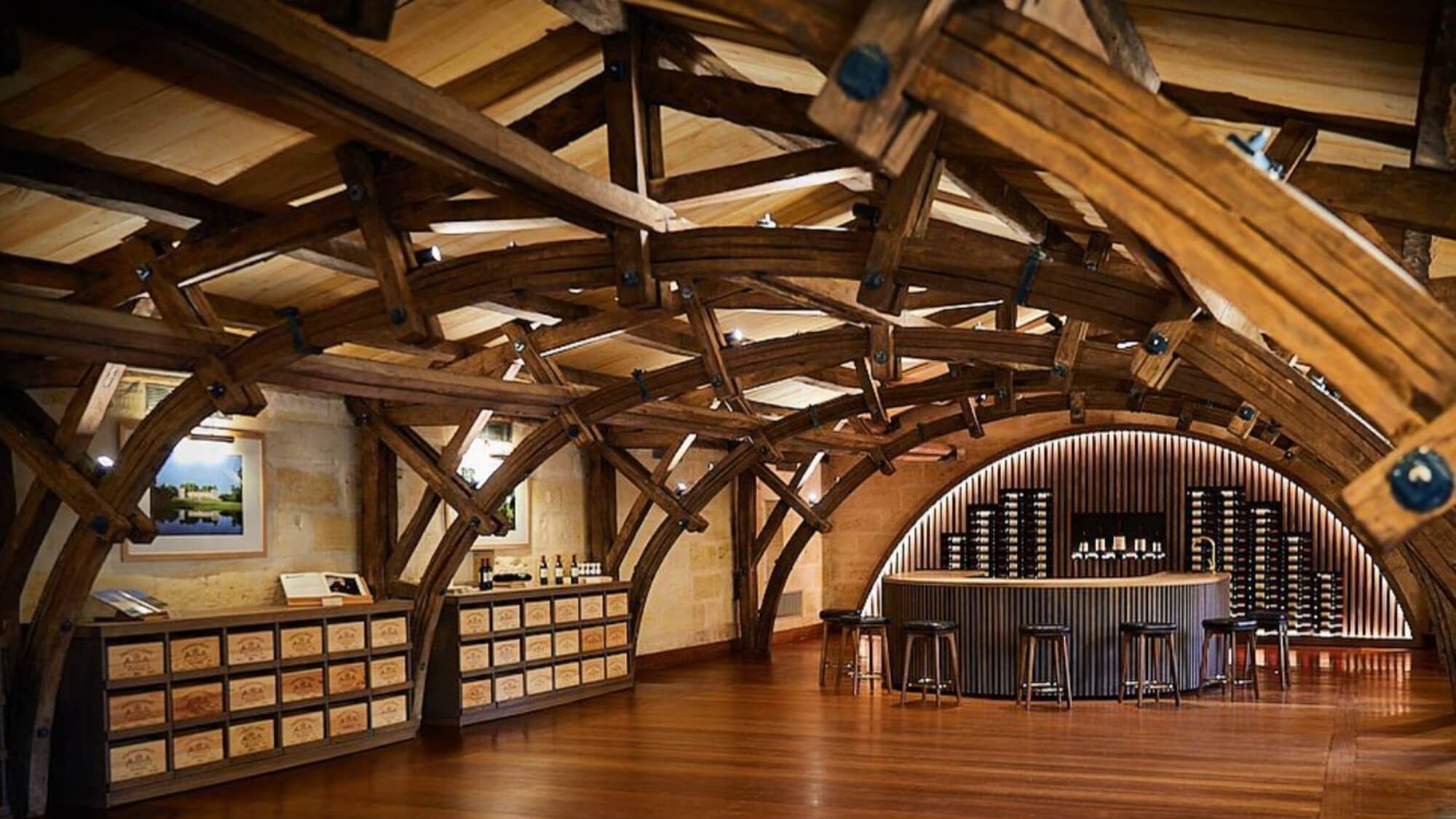 In my view, sandy soil presents a double-edged sword for Château de Sales. Its excellent drainage properties make it challenging for grapes to accumulate enough polyphenolics, which are quite necessary for developing ample tannins and a grand structure. However, the sandy soil's characteristic provides a round and soft body that is able to enhance the tenderness on the palate. When combined with careful harvesting and gentle extraction, it can produce approachable and enjoyable wines.
To showcase this terroir characteristic of Château de Sales, the entire technical team implemented a series of technical improvements in the vineyard and cellar. Firstly, to promote microbial activity in the soil, Château de Sales planted many herbal plants in certain vineyards.
Furthermore, in 2021, they experimented with "composting" to further increase the organic content in the sandy soil (1/3 grape stems + 2/3 animal manure). After meticulous harvesting, the grapes undergo two sorting tables. Gently crushed grapes are transferred to cement fermentation tanks for temperature-controlled fermentation. The grapes spend about three weeks in low-temperature maceration, which maximizes the expression of the sandy soil's characteristics, such as nice fruitiness, aromatic bouquet, and delicate tannins. Following malolactic fermentation, the technical team conducts tastings to determine which wines will be used for Château de Sales and which will go into making Château Chantalouette (the second wine).
Given Château de Sales' focus on a fragrant and gentle personality, the use of oak barrels is approached with particular attention. As a result, Château de Sales ages in oak barrels for 12 months, with only 15-20% being new barrels. Meanwhile, Château Chantalouette enjoys a combination of old barrels and concrete tanks for aging. (Château de Sales has an annual production of 120,000-150,000 bottles, and Château Chantalouette produces 60,000-90,000 bottles).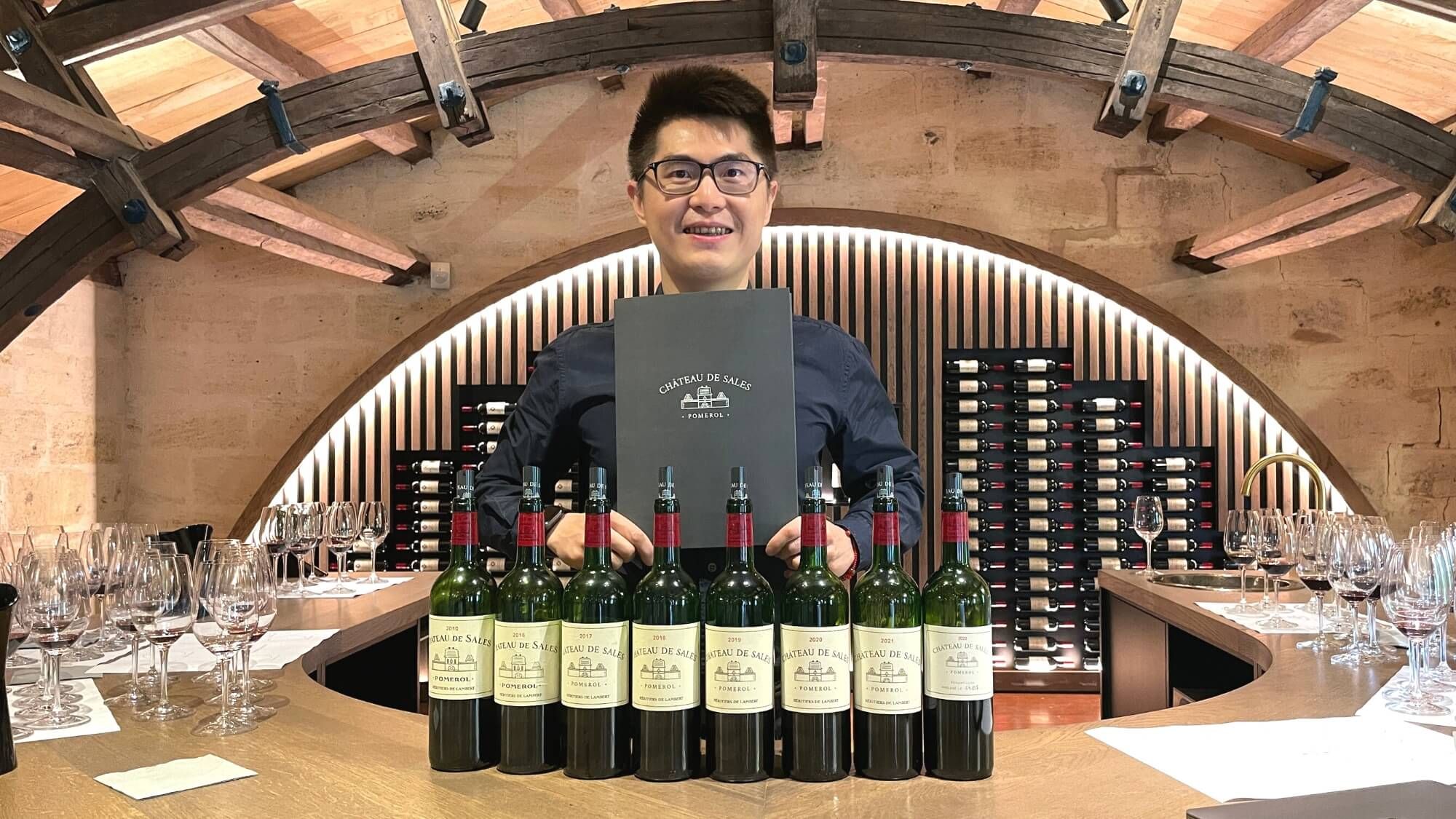 With a legacy that spans nearly five centuries, passing through the SAUVANELLE era (1578 – 1735), the DE LAAGE era (1735 – 1856), and the DE LAMBERT era (1949 to the present), Château de Sales opened a new chapter in 2017. In that year, after having vinified 35 vintages, Mr. BRUNO DE LAMBERT chose to retire. Following discussions among family members, Marine Treppoz was appointed as the President of Château de Sales.
Ms. Treppoz, who graduated from the HEC in Paris and holds a Master of Science in Mathematics. She began her career at Gaumont and then joined Viventures. In 2002, she was appointed COO of a French online games studio.
Concerning winemaking and viticulture, Château de Sales enrolled a local expert, Mr. Vincent Montigaud. Vincent spent 16 years as the General Manager at Domaine de Baronarques under Baron Philippe de Rothschild's Group. With Marine Treppoz and Vincent Montigaud at the helm, it is believed that wine enthusiasts can anticipate even more outstanding wine.
So, if you're looking for an easy-drinking Pomerol, one you can enjoy without any pressure, Château de Sales will certainly be your excellent choice.
See you in the next vertical tasting adventure!