AMA Vertical Tasting
Château Croix de Labrie (2016-2019)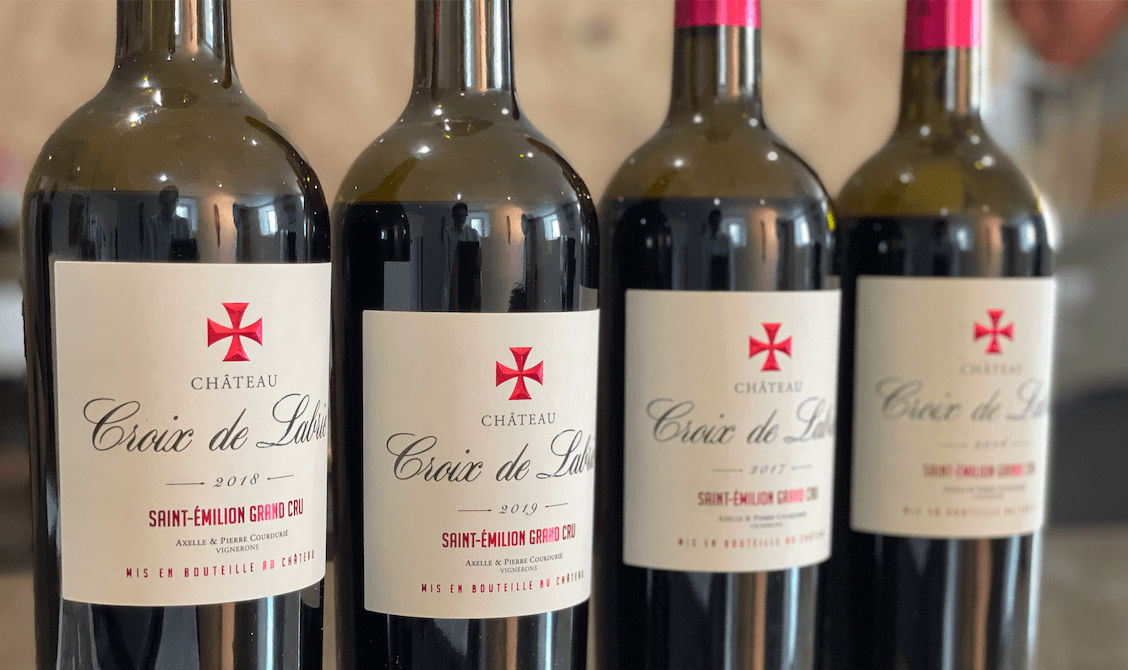 It was in 2015, I got to know Château Croix de Labrie for the first time, its highly concentrated body and ultra-rich tannins were pretty distinctive among the other Primeurs wines.
This qualitative Garage Winery was operated by an intimate couple. The wife, Axelle takes charge of viticulture and vinification, and the husband, Pierre maintains the management of the winery. They started with less than 3 hectares (expanded later to 5.78 hectares), but most vineyards lie in the Saint-Emilion's plateau and slope.
Because of the Biological and Biodynamic viticulture, the average production is minimal; there is only about 35hl/ha, even in the normal vintages without weather damages. Before fermentation, Axelle uses cold baking around 3 degrees for four days; different parcels are fermented separately in the 500L oak barrels, and they punch down the grapes very softly. When the fermentation is finished, the wine will be aged in the superfine new oak for at least 18 months.
During the harvest time, this friendly couple invited me to taste their last four vintages. From my point of view, the oaky notes are becoming softer and more integrated; and the concept of Terroir has been more precise since 2018. If you want to know more details about this vertical tasting, please check my tasting notes below.
*Among the wines tasted, only wines above 90 POINTS  are listed