AMA Vertical Tasting
Château de Carles
(2007-2019)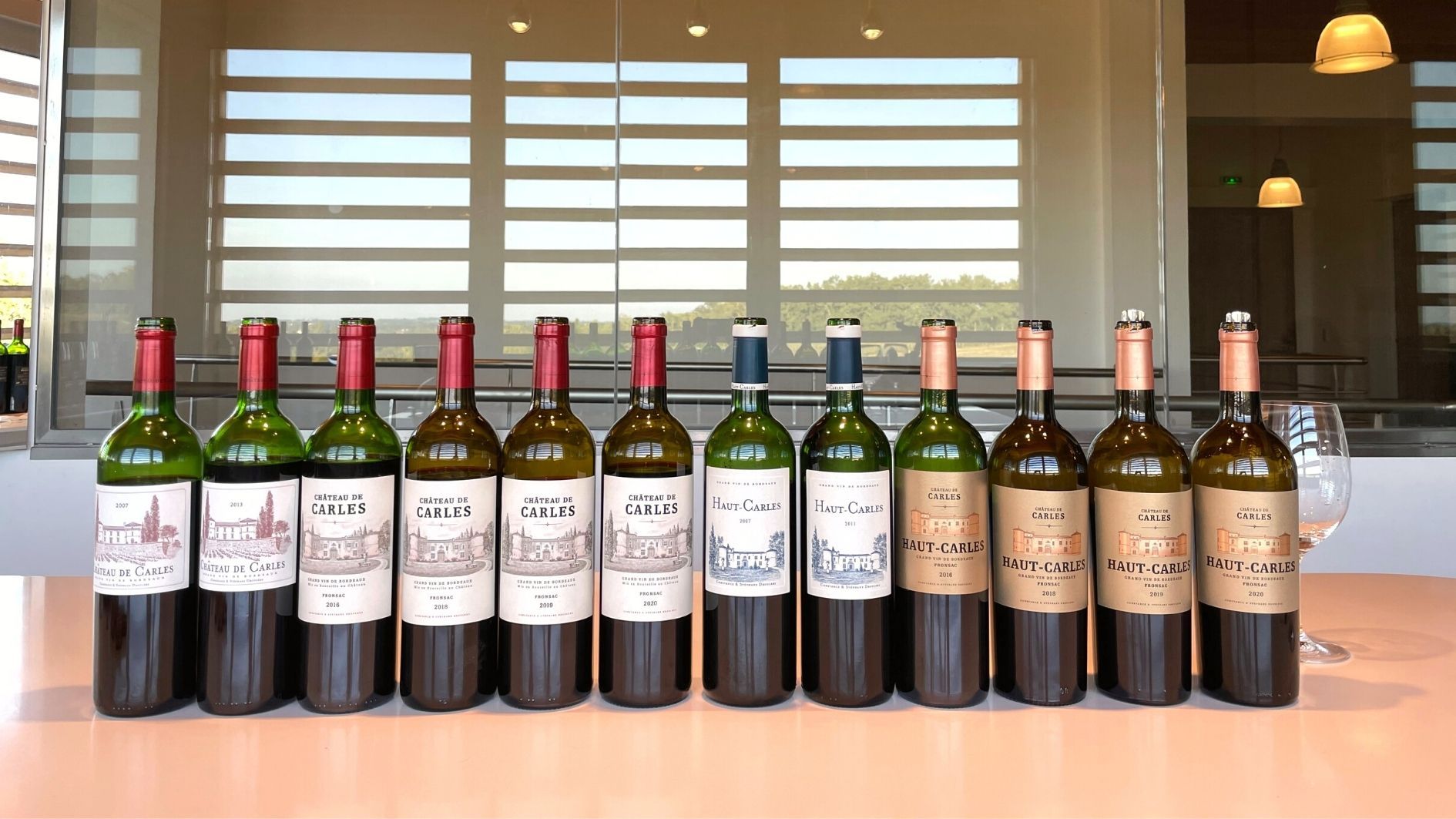 Château de Carles is one of my favorite Fronsac wineries,  even though this wine is not very familiar in the Chinese market, as an insightful wine critic, I have the responsibility to recommend this hidden jade to Chinese wine lovers.
Their vineyard is located on a limestone slope in Fronsac, which is exactly the same soil as the plateau of Saint-Emilion.
The winery  has two different wines, Château de Carles is their entry-level wine without barrel ageing, which tastes deliciously juicy, with hints of distinct salty prune on the aftertaste. I think it is a perfect textbook to understand the marriage of Merlot and Limestone. Haut-Carles, the premium wine offers more creamy tannins and nuances of layers. If you taste this wine in blind, you may think it is a Saint-Émilion Grand Cru Classé.
In September, I was lucky to be invited to taste all of the available vintages. This vertical tasting showed me the prominent evolution of Haut-Carles. Before 2016, this wine was richer and more prosperous, but since the vintage of 2018, this wine became smoother in texture and more precise in aromas.
If you are interested in details of each vintage, please check my tasting notes. hope you enjoy it.
*Among the wines tasted, only wines above 90 POINTS  are listed