AMA Vertical Tasting
Château Latour-Martillac
(2005-2019)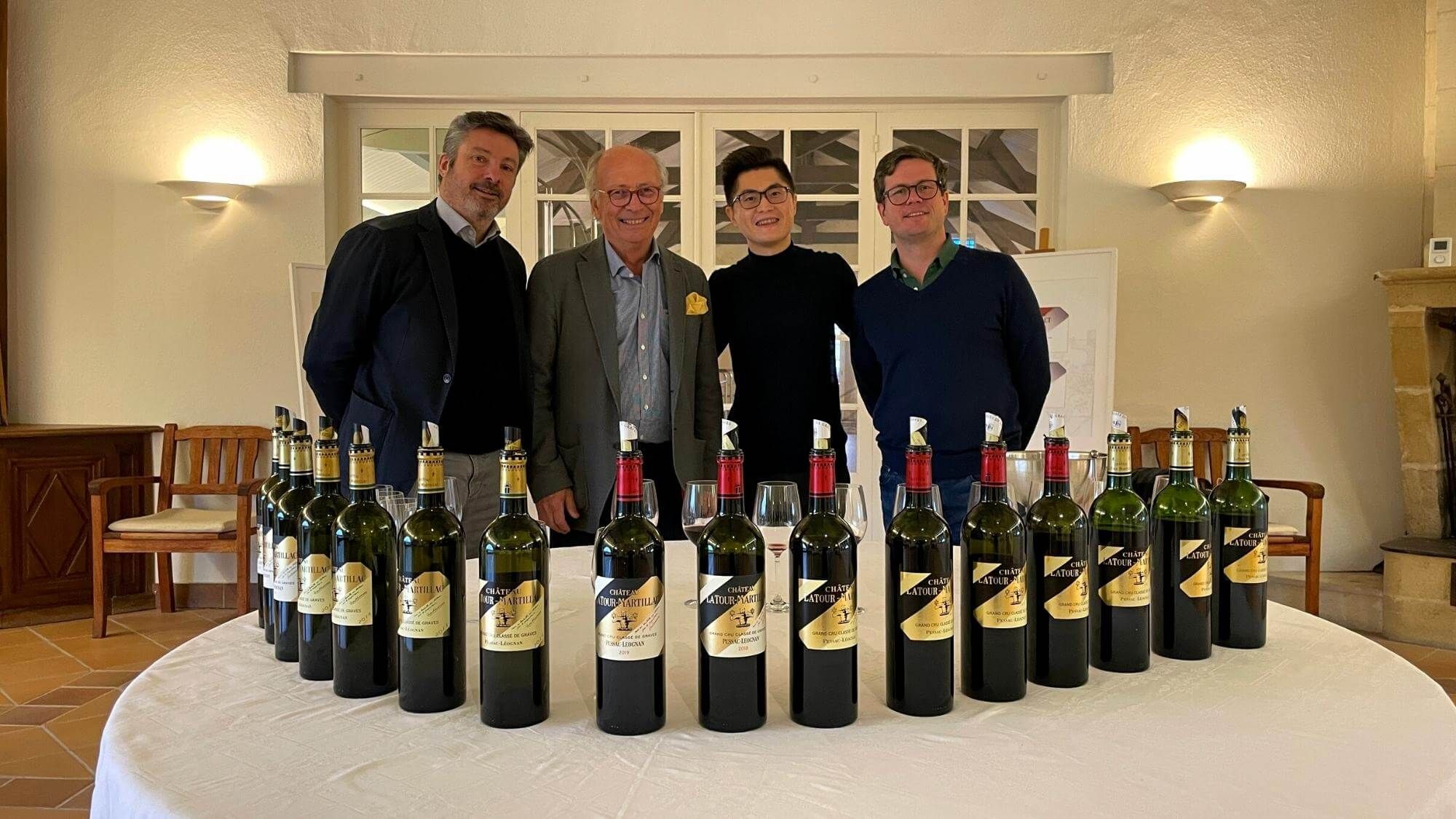 Before we get into the real topic, I would like to play with you a game called "guessing the winery".
Tip 1: This winery has a young family member named Edouard, who has lived and worked in China for six or seven years and is an old friend of many people in the wine industry of China.
Tip 2: This winery is still run by a family and has a history of five generations.
Tips 3: There is a tower built in the 12th century in this winery, which was once a Latour on the main road linking Bordeaux and Toulouse during the age of Queen Eleanor of Aquitaine.
Tip 4: This winery is located in Martillac village, and the second owner of the winery added Martillac to the name of the Chateau after taking over the business.
Now, I am sure you have already found the guest of our vertical tasting today. Right, that is Château Latour-Martillac, run by the Kressmann family.
Although Château Latour-Martillac is not very well known in China, it is a favorite in the French domestic market. I started to get to know this winery when I was in college 10 years ago. Over the years, it always maintains its "freshness and elegance", keeps a refreshing and straightforward acidity even in a hot vintage, and has a slender and slim body, which I think are the most recognizable labels for Château Latour-Martillac. Where does this cold and pronounced acidity come from? The story begins with the two parcels of the winery.
The first parcel of Château Latour-Martillac is located on a small plateau in the southeast, where the surface is covered with some gravel, while there is mostly clay-limestone beneath the ground. Due to the low soil temperature, the grapes grow slowly here. In order to allow the grapes to ripen fully, the winery planted their so-proud Sémillon, Sauvignon Blanc, and Merlot, a more early-ripening red grape variety.
Thanks to the deep clay soils, the grapes will never suffer from water deficiency here. Especially in the dry and scorching vintages like 2015, 2016, and 2019, this parcel even had a more outstanding performance. The grapes can ripen slowly in this vineyard, retaining a good acidity even when the polyphenols are fully riped. That is why the Merlot and Sémillon of Château Latour-Martillac always maintain a sense of freshness.
Another parcel is a standard gravel plateau, a high-quality field purchased by the Kressmann family in the 1970s, and it is the main source of Latour-Martillac's red wines. The deep gravel soils here have better drainage and heat up faster, ideal for the late-ripening grapes like Cabernet Sauvignon and Petit Verdot.
A few days ago, the Chateau invited me to have a vertical tasting and generously offered nearly 20 wines, including many "Bordeaux Grand Vintages". After leading me to the tasting room, Edouard and Wilfrid told me that as I had already known a lot about their viticulture and winemaking, I could slowly take my time to taste them alone, if I needed anything else, just called them.
Great, I like this kind of simple and clear opening, then I can spend more time enjoying myself with every vintage, LOL!
Next, I will share with you some of my experiences from this vertical tasting, and you may ask yourself whether you can identify Château Latour-Martillac in your next blind tasting.
– In both red and white wines, you can feel a clear "saltiness" on the finish, which is usually more common in white wines, but rare in red wines.
– With only 5-7 years of bottle aging, the red wines will immediately give off a mellow fragrance of wet fireplace and licorice candy, usually found in the old vintage of the left bank.
– It can easily achieve fresh and elegant acidity in hot vintages.
– The palate of Château Latour-Martillac is more slender, and the tannins always maintain a soft and gentle texture. The finish is not as explosive and dense as the Left Bank Cabernet Sauvignon in Médoc but impresses people with its everlasting elegance.
-Since the 2019 vintage, while more materials and roundness can be tasted on the finish, the overall style remains consistent with that of the last 20 vintages.
So far, I believe you may have more insights into Château Latour-Martillac. Next time before you open a bottle, be sure to pay attention to the "elegance palate of Latour-Martillac style" that I have been emphasizing.
See you at the next vertical tasting!
*Among the wines tasted, only wines above 90 POINTS  are listed