AMA Vertical Tasting
Château Les Carmes Haut-Brion
(1990-2019)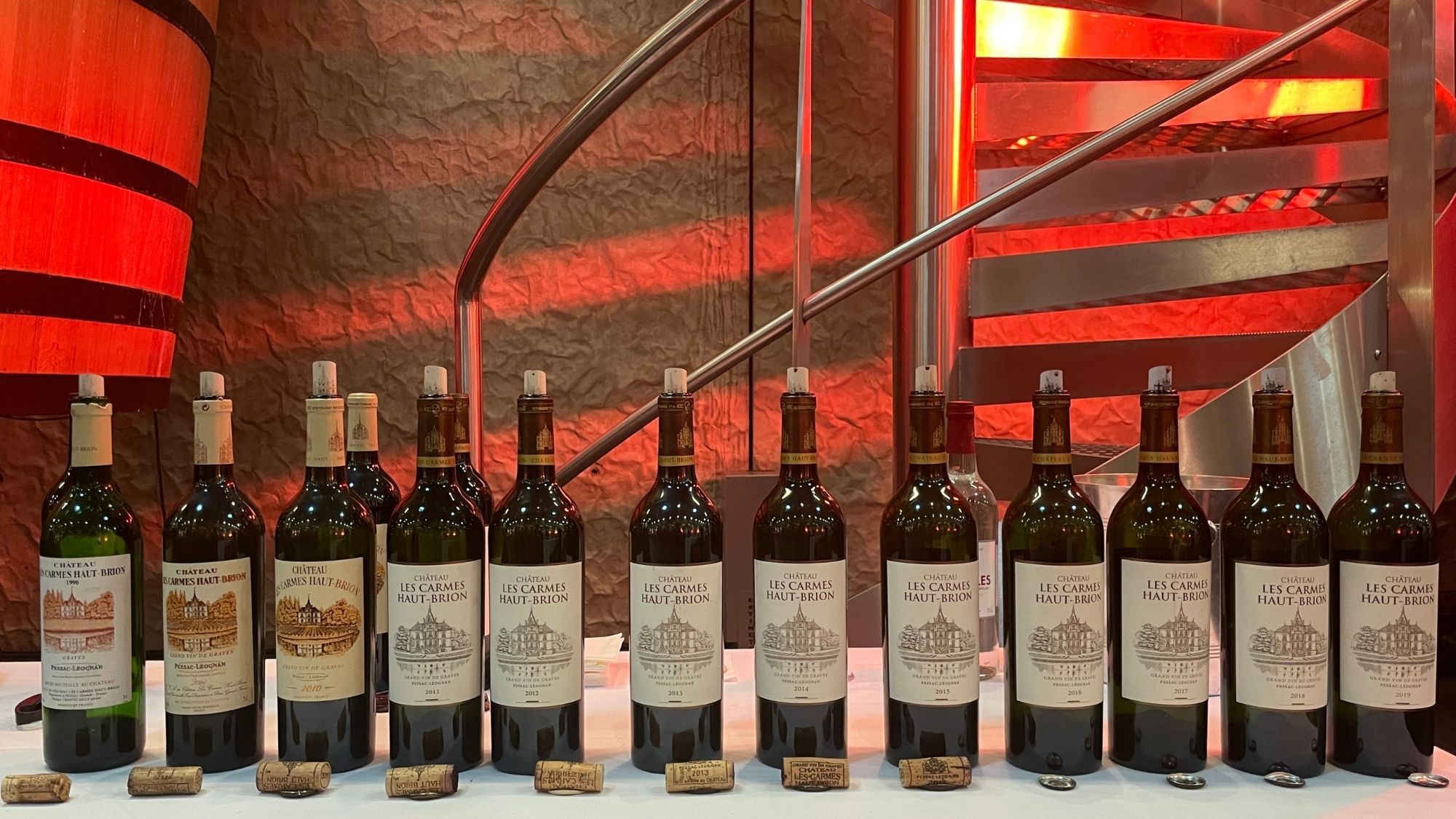 Today, I want to talk about an "unusual Château" in Bordeaux. You may understand how "unusual" it is after reading the following introduction:
– One Château with almost the highest percentage of Cabernet Franc on the Left Bank of Bordeaux
– The only Grand Vin on Left Bank that adopts whole bunch fermentation in such a high percentage (around 50%)
– One of the Châteaux with the longest aging time in Bordeaux (24 months)
– One Château surrounded by urban architectures (the price of its vineyard per square meter is probably as expensive as the price of real estate)
You might feel strange after knowing these, it feels like traveling to another land, when I tasted it for the first time, that was exactly what I felt. Its naturally smooth aromas, clearly fresh flavors, pungent spiciness and well-maintained reductive notes give me the illusion of drinking an elegant Syrah from the Northern Rhône.
With my curiosity being aroused, I began to follow its technical developments. The quality of Château Les Carmes Haut-Brion promotes so quickly, almost quickly as the rocket.
After Chinese New Year, I was privileged to be invited to have a vertical tasting with other professional European wine critics. We tried thirty vintages from 1990 to 2019, and two old vintages like 1959, even older than my parents, and 1949, China's birthday year.
Here, I want to share with you some significant evolutions of Château Les Carmes Haut-Brion.
The first stage, before 2011, following the traditional style of Bordeaux;
The second stage, 2012-2015, adopting the technique of whole bunch fermentation, and <Infusion> in 2015;
From 2016 to nowadays, the third stage keeps 50% of the whole bunch and applies the <infusion technique> to all the wine.
When Château Les Carmes Haut-Brion finally found its own style, it shows brilliant clarity. No matter how hot the vintage is, its ABV maintains at about 13.5% and the pH hovers around 3.6. Its body is so dense but tastes just like the pure lake water, carrying the elegant aroma of Pu'er tea. It fully reverses my expectation about the whole bunch fermentation in Bordeaux.
From my perspective, Château Les Carmes Haut-Brion makes a deafening scream in the entire world of Grands Vins in Bordeaux, it is an excellent example to prove how to succeed as a Non-Classé.
*Among the wines tasted, only wines above 90 POINTS  are listed