AMA Vertical Tasting
Château Marquis de Terme
(1955-2019)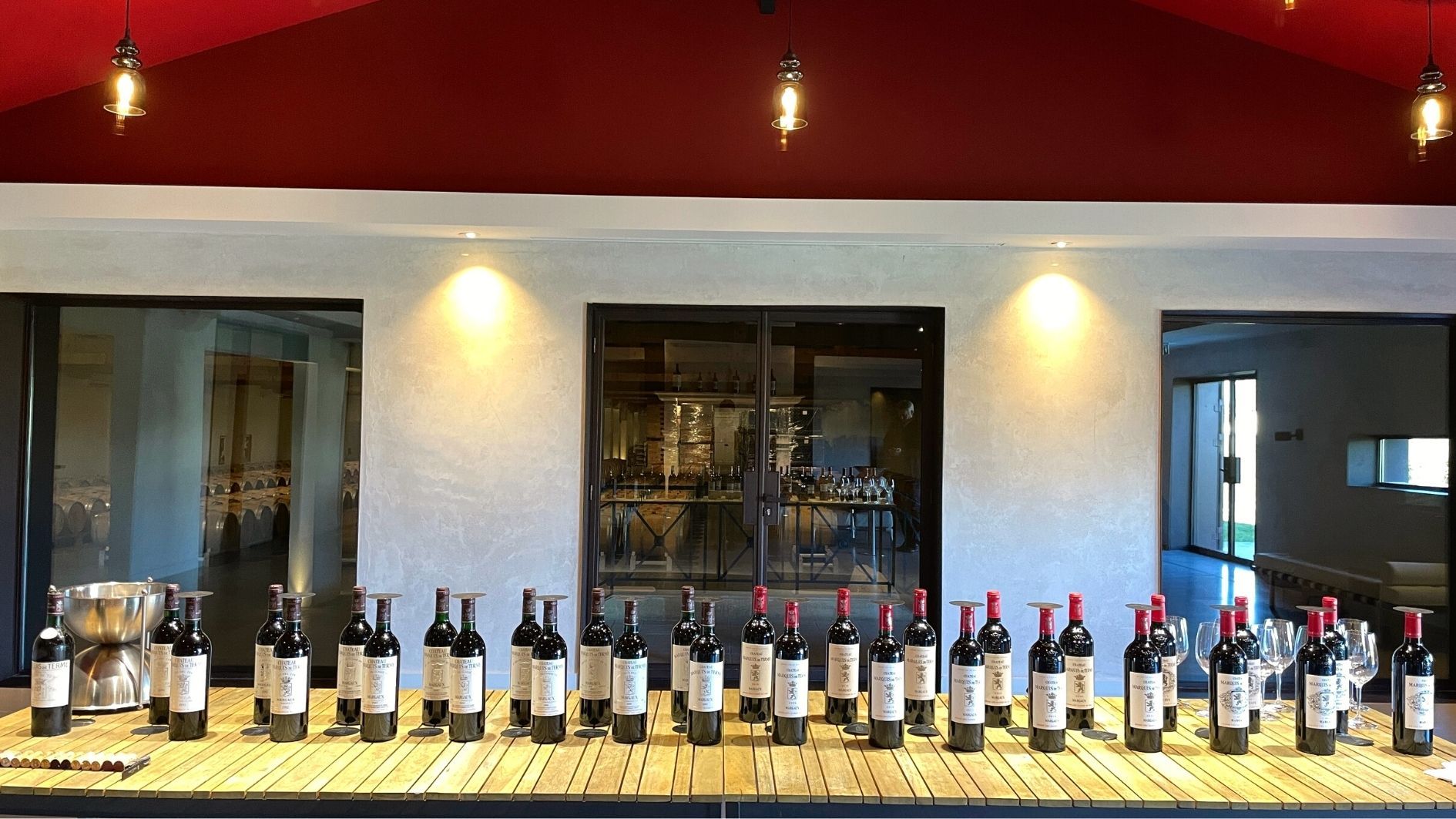 Château Marquis de Terme is a low-key winery in Margaux; even though I have been living in Bordeaux for many years, I only visited it twice. Fortunately, I got a perfect chance to discover this mysterious winery in mid-October through a fantastic vertical tasting from 1955 to 2019.
Before our vertical tasting, I asked the general manager Ludovic David to take me to their vineyard; Ludovic was astonished at my requirement because only a few wine critics asked him before. But for those who know me well, you know the importance of the vineyards and the terroir to me. So here we go…
The vineyard of Château Marquis de Terme is mainly divided into three parts. "Tête de Crême" parcels are close to Château Lascombes, where you find profound gravel soil (Gravel Terrasse 4). The second part is just around the cellar of Château Marquis de Terme in the center village of Margaux. And the last part extends along the Château d'Issan's ancient enclos; the sandy gravels here can contribute more softness to the wine rather than the strength we find in the first part.
Unlike lots of Grands Crus Classés in the left bank, Château Marquis de Terme uses 40 barrels for Integral Vinification; Ludovic told me they would increase up to 60 barrels in the following vintages. To guarantee the grapes' maturity, they started to use Density Selection Table about a decade ago; only the fully ripe grapes can be used in Château Marquis de Terme.
According to the vertical tasting, I would like to share some feelings with you:
– Since 2009, the aromas became more precise, and the rich toasty notes in the previous vintages became more moderate.
– 2011 is the first vintage made in the new cellar, new oak dropped from 60% to 50%. Thanks to the new cellar's innovative equipement, the grapes' maturity arrived at an optimal level, even though the spring frost touched some parcels.
– From 2009 to 2015, there are hints of positive reductive aromas on the nose, especially in the vintage of 2015. I can almost feel a particular character that I often find in the Syrah grape.
– I adore 2019. I found the technical team of Château Marquis de Terme has already seen the right way to improve the nuance of layers while keeping the distinct grape maturity.
However, I also have an unsolved question after this vertical tasting: the iconic character of Château Marquis de Terme hasn't been clearly recognized yet in my mind. I am full of expectation and patience for finding this answer in the future.
*Among the wines tasted, only wines above 90 POINTS  are listed