AMA Vertical Tasting
Château Petit-Village &
Château Beauregard
(2015-2019)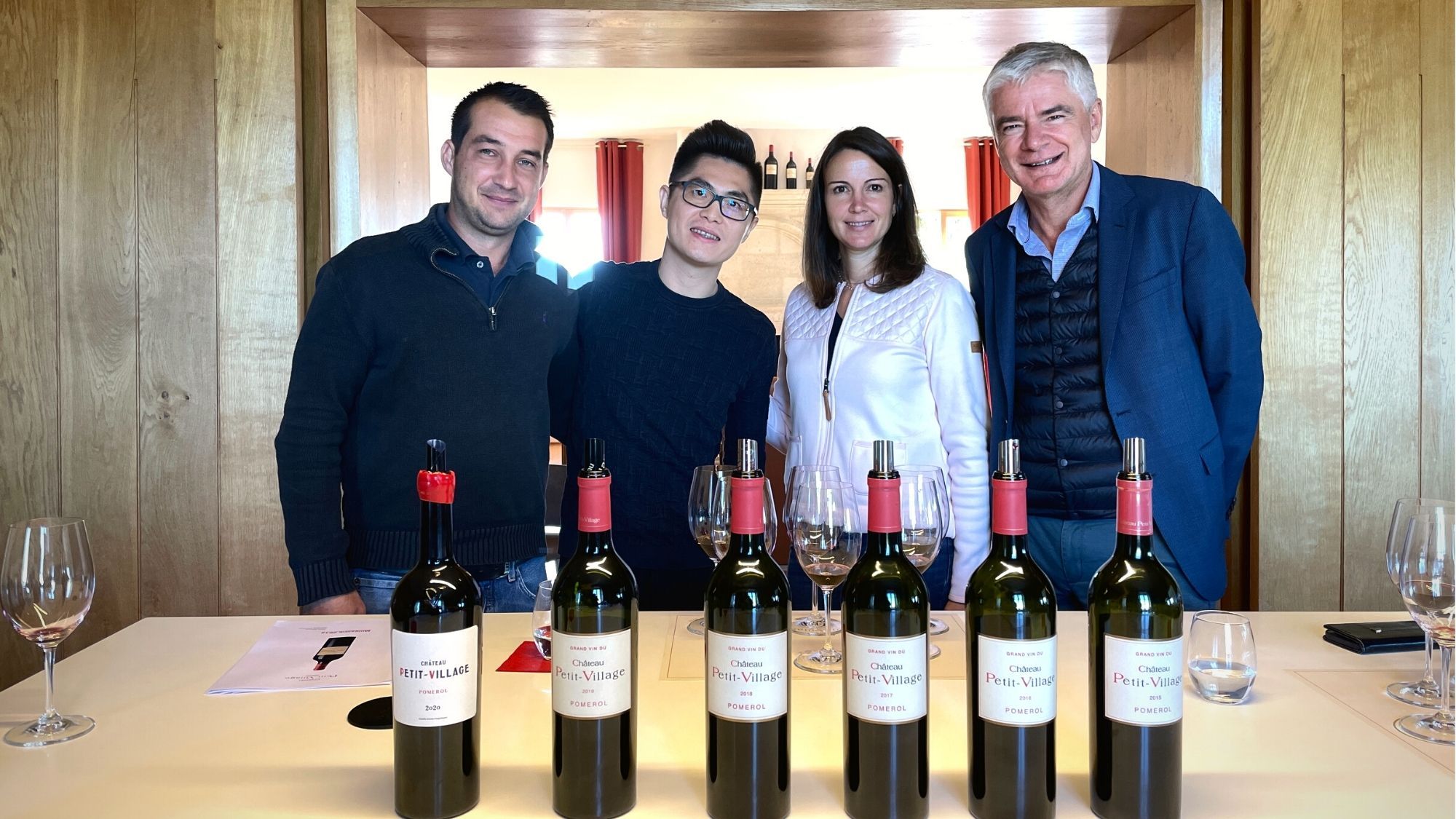 I was totally astonished when I read the transaction news of Château Petit-Village in March 2020.
As you may know, the previous owner was one of the most gigantic insurance companies in the world, and they are definitely not short of money. Moreover, Château Petit-Village has achieved incredible success in the field of Biodynamic in the last five years, and the quality of wine has been growing fast by the leading of talented Catalonian winemaker Diana Berrouet Garcia. I can't find any reason why they decided to sell Château Petit-Village. But when I saw the ownership was taken by their neighbor Château Beauregard, I told myself it would be the best choice for the future of Château Petit-Village.
I can't find any "couple winery" like them who can build a sweet home while keeping their unique personalities. If you open the map, you would see a road that separates these two wineries: Château Petit-Village is on the northern side where the clay-gravel soils provide compact structure and great power, even scents of graphite and iron powder on the palate. It's a rising star in Pomerol that I have been observing for several years. Château Beauregard locates on the southern road, their vineyards extend from the gravel-clay plateau to the sandy plain towards the south. The wine is purely floral and beautifully graceful, especially the last two vintages (2019 and 2020 En Primeur).
I was amazingly surprised by its evolution, and here, I want to share my wife's opinion about Beauregard, I think it's the best way to express this winery: "Flower Fairy."
To be honest, I was not a fan of Château Beauregard until 2015 because the best terroir was not adequately treated before. It covers 17.5 hectares while half of which are on the southern sandy plain, and the 8 hectares with profound gravel-clay soil is near Petit Village.
The situation entirely changed in 2014 when the family of Moulin & Cathiard took the ownership of Château Beauregard. They not only brought advanced techniques but made a bold decision: all of the sandy parcels go for the second wine. Besides, the general manager Vincent Pirou and the winemaker Guillaume Frédoux tried their best to optimise the personality of Beauregard, it's a memorial moment when this winery started to wear the crystal shoes…
If you are interested in more details about these wineries from 2015 to 2019, please check my tasting notes.
If you just want to memorise these two wineries' personalities, please remember: The marriage of Château Petit-Village & Château Beauregard is like the "Iron Man & Flower Fairy."
*Among the wines tasted, only wines above 90 POINTS  are listed