AMA Vertical Tasting
Château Chauvin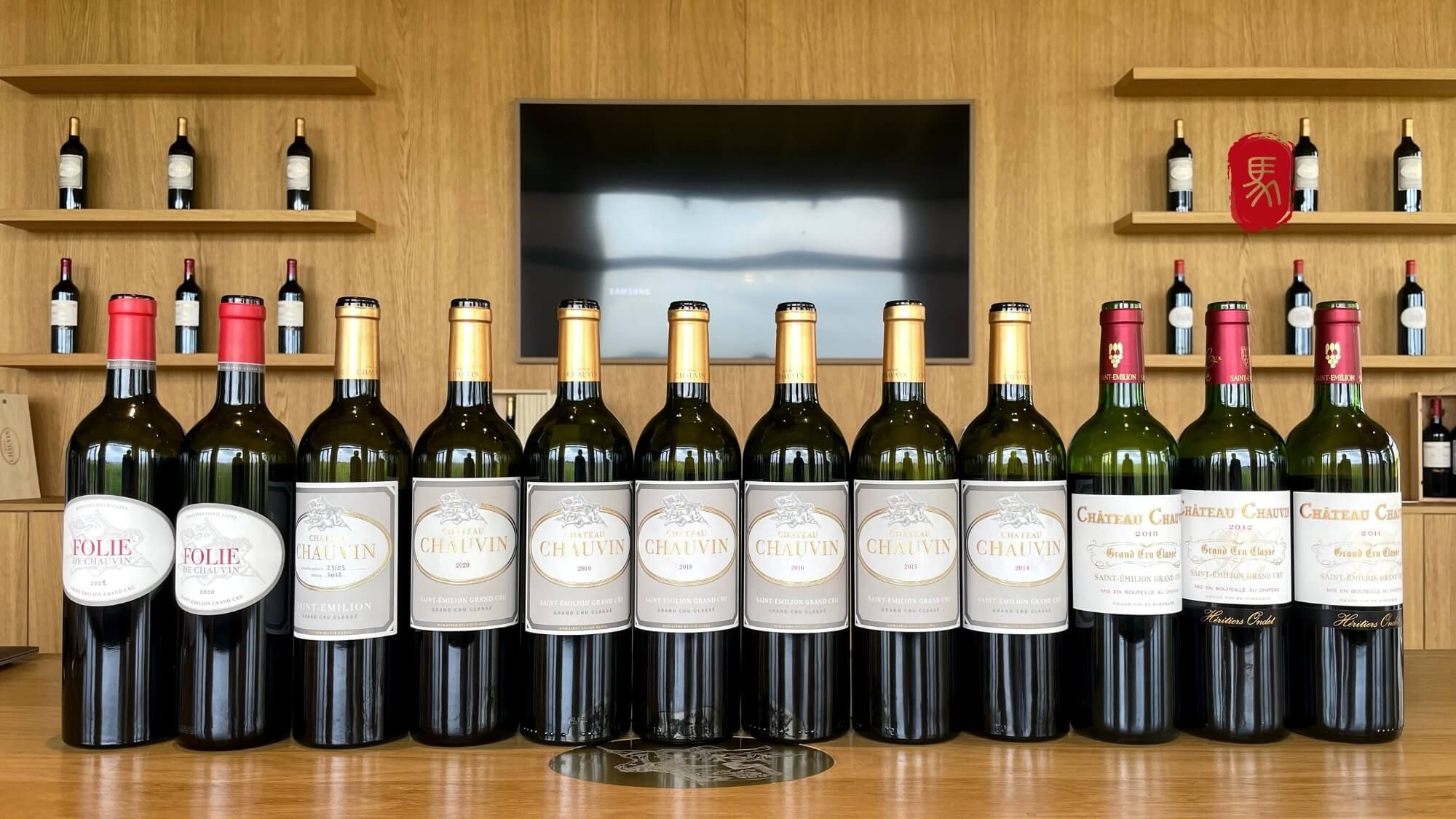 My friends know that I've never been particularly fond of the sandy soils to the west of Saint-Émilion. I've always felt that the wines from this region lack structure and depth, and often struggle to develop after bottel aging. However, in recent years, I've encountered some nice wines from this area. Although they may possess a lighter body, they emit delightful floral and fruity aromas, creating an enjoyable drinking experience.
To understand the reasons behind this, I visited vineyards with sandy soils at the end of last year. I've visited them several times and have drawn some interesting conclusions, which I can't wait to share with you. In summary, sandy soils have its true value as long as there's a sufficient layer of clay beneath the sand, this makes it possible to produce exquisite wines.
In the next two articles, I will introduce two Château in the western part of Saint-Émilion that have shown impressive performances. Today, let's start from Château Chauvin.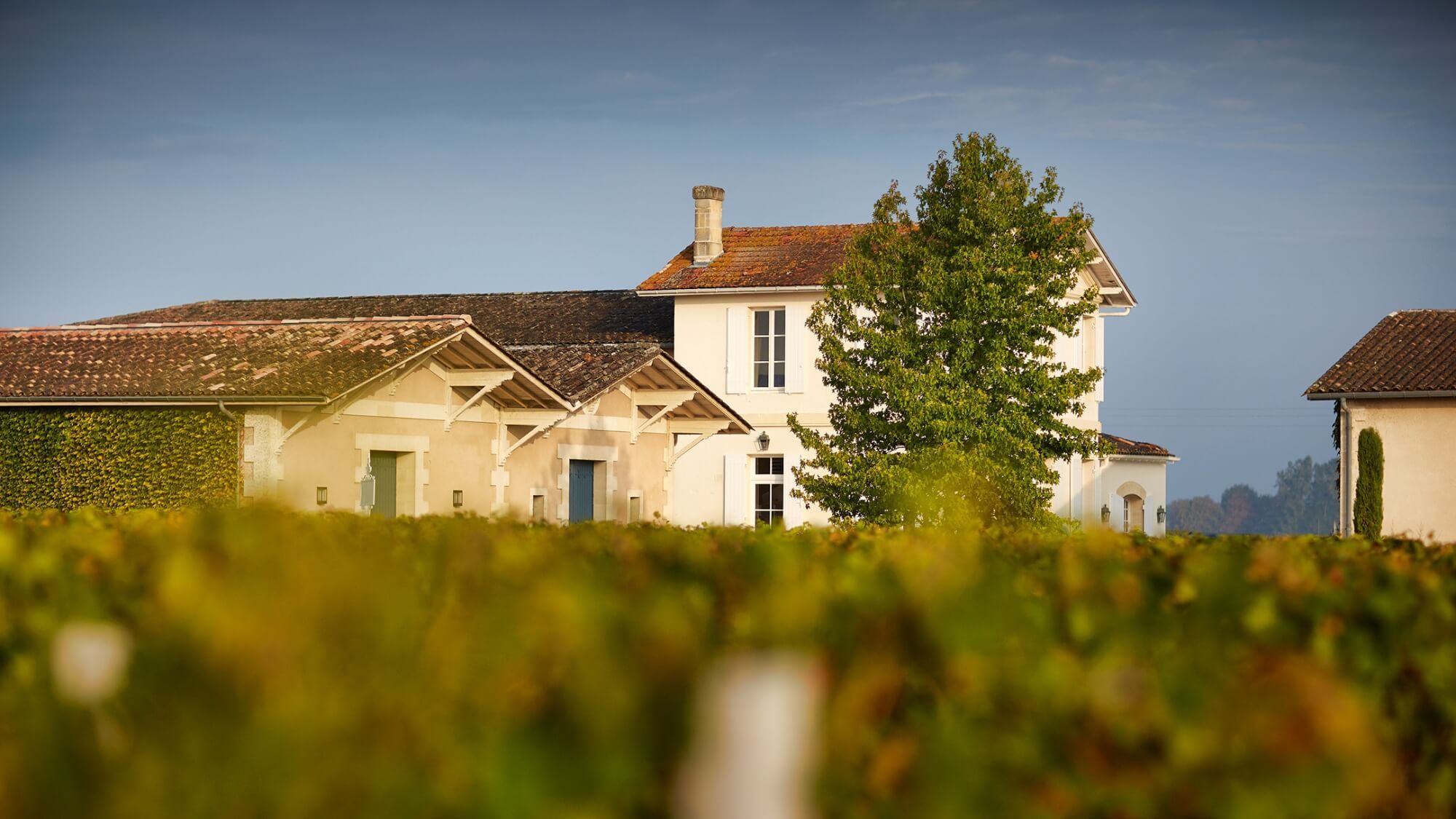 Characteristics of sandy soil
Sandy soils boast excellent drainage, which means root systems really need water. When it rains, they eagerly absorb water, causing the grapes to plump up, making it challenging to develop a rich palate. Once hot weather arrives, due to the rapid warming of the surface, grapes often mature unevenly in terms of sugar and polyphenols. In extremely dry vintages, grapevines can even cease growth due to water shortage, leaving us with a bunch of astringent and harsh tannins.
How Château Chauvin stimulates the potential of sandy clay soil
Château Chauvin's 17.5 hectares is located in the northwestern of Saint-Émilion, with 50-150 cm sandy soil on the surface. Château Chauvin understands that keeping the roots moist is essential for healthy growth.
To achieve this, the vineyard has spent nearly a decade adjusting its vineyard management practices. First, they've employed relatively high planting density to encourage the roots to grow deeper. Second, they've planted various herbaceous plants to reduce soil moisture evaporation during the hot season. Lastly, and often overlooked by many people, they have enough patience.
After nearly a decade of relentless efforts (with an average age of 30 years old), the roots have finally reached the clay layer deep in the ground. Château Chauvin has completed a comprehensive transformation of its vineyard and fully stimulated the potential of this terroir. In 2022, when Bordeaux experienced over two months of drought and scorching weather, but Château Chauvin performed exceptionally well without the issue of grape shrinking.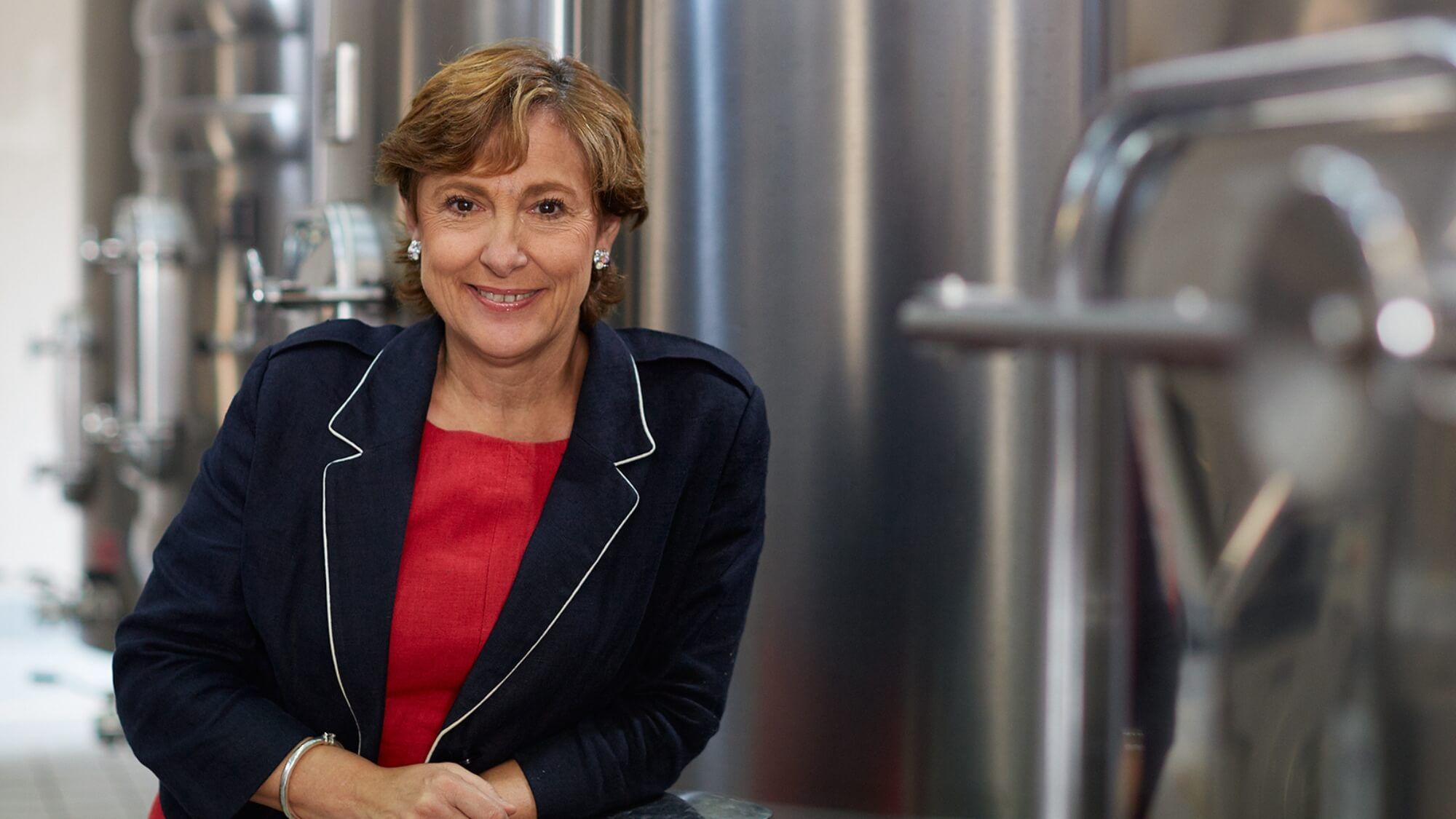 Château Chauvin's Turning Point
In 2014, Château Chauvin encountered a pivotal moment, when it encountered a super women, Mrs. Sylvie Cazes. Born into a winemaking family (Château Lynch-Bages), Sylvie displayed a strong interest in wine from a young age. She received formal training at Bordeaux III and the Bordeaux Institute of Enology (l'Institut d'œnologie, now known as ISVV). After graduation, she immediately joined her family's estate (Château Lynch-Bages and Château Ormes de Pez), alongside her brother Mr. Jean-Michel Cazes.
In 1995, Sylvie Cazes took on the significant role of not only overseeing Château Lynch-Bages but also serving as the media director for Château Pichon Baron. This was an exceptional career milestone for a young professional, having graduated only seven years earlier.
In 2011, after more than two decades of work, she made the decision to continue her studies, pursuing an MBA at HEC, one of France's top business schools. Fresh out of her MBA program, she was invited to lead the daily operations of Château Pichon Comtesse by the Louis Roederer Champagne Group, becoming the only woman to have held an important position at both Château Pichon Baron and Château Pichon Comtesse.
In 2014, driven by her passion for winemaking, Sylvie Cazes made another encouraging move. She acquired full ownership of the Saint-Émilion Grand Cru Classé, Château Chauvin. In doing so, she embarked on a new career while bringing the illustrious traditions of the Cazes family to the right bank of Bordeaux.
Beyond her winemaking career, Sylvie Cazes is deeply committed to social activities. She has served as the president of the Union des Grands Crus de Bordeaux (The Union of Bordeaux Grands Crus) and managed the association of Grands Crus Classé en 1855 from 2008 to 2013. Additionally, she was a councilor for Alain Juppé, the former Mayor of Bordeaux, and played a pivotal role in the establishment of la Cité du Vin.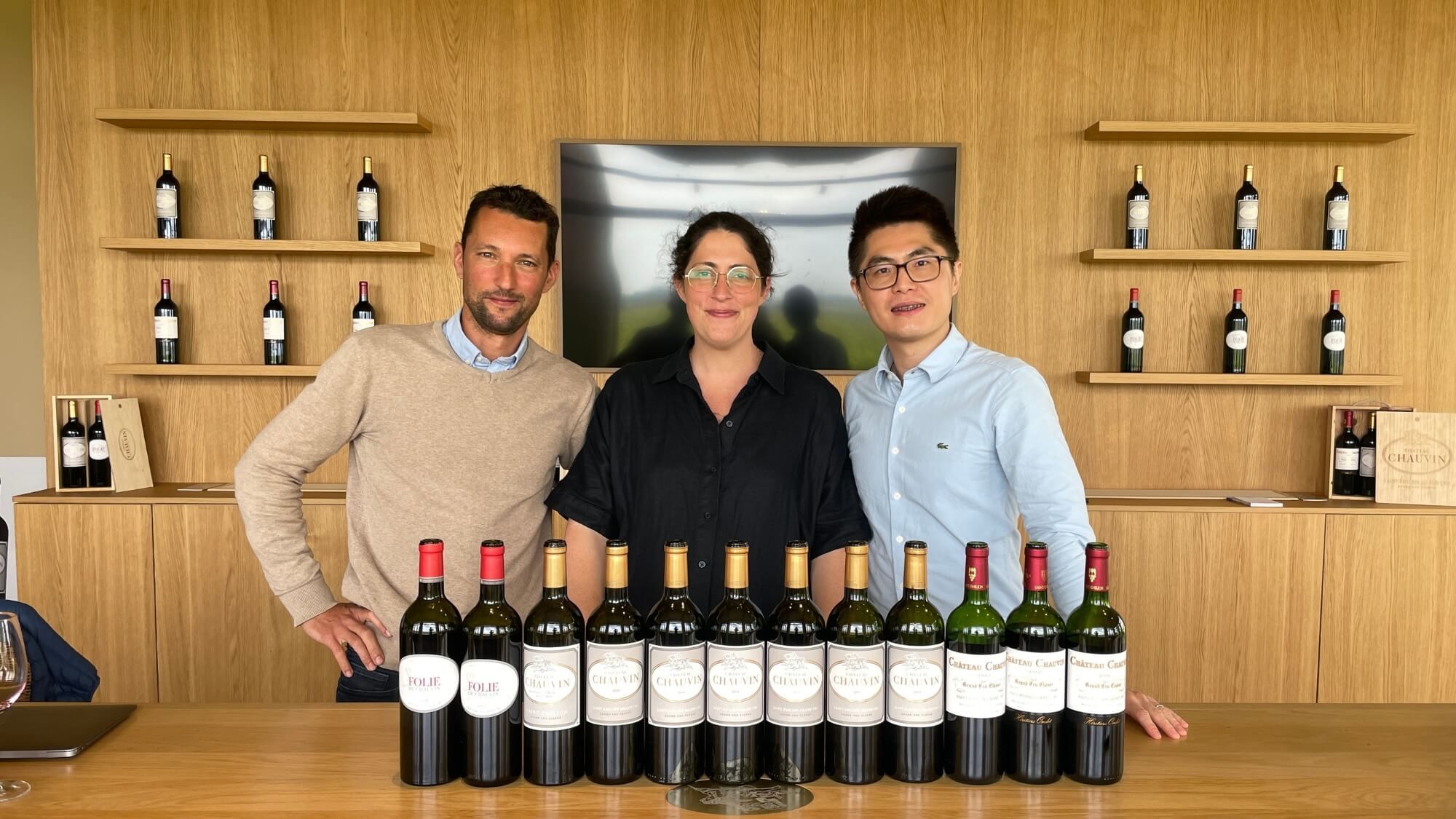 Recent advancements
In 2016, Château Chauvin welcomed two formidable persons: Julie RÉGIMBEAU, Sylvie Cazes's daughter, who takes charge of the sales, and the exceptionally skilled winemaker Jérémie GRAVIER. This young winemaker had garnered experience across several countries, including Bordeaux, Spain, and South Africa. Under his guidance, Château Chauvin began to exhibit even more aromas and finesse.
In order to improve grapes quality, they bought a Density Sorting Machine in 2016, complemented by a 4-5 day cold maceration to emphasize the freshness and aromas. Considering the gentle nature of sandy clay soils, the proportion of new oak barrel aging was adjusted to around 50%. When it comes to pressing the wine, Château Chauvin sortes the press wine into 1 to 4 categories and judiciously blended it into the final wine, depending on the vintage.
All of these efforts have paid off handsomely. The "upgraded" Château Chauvin, in my estimation, is at least one level higher than before. It excels in terms of the clarity of fruit aromas, the finesse of tannins, and the smoothness of the palate.
The 2016, 2018, and 2020 vintages stand out as the stars of this vertical tasting. If you're seeking the pinnacle of Château Chauvin's quality, the 2016 vintage is the best choice.
As a parting secret, I'd like to share some exciting news: Château Chauvin plans to boost the Cabernet Franc proportion to around 40% in the future. With this development on the horizon, Château Chauvin promises to become even more captivating. So, let's look forward to what the future holds!