AMA Vertical Tasting
Château Larrivet Haut-Brion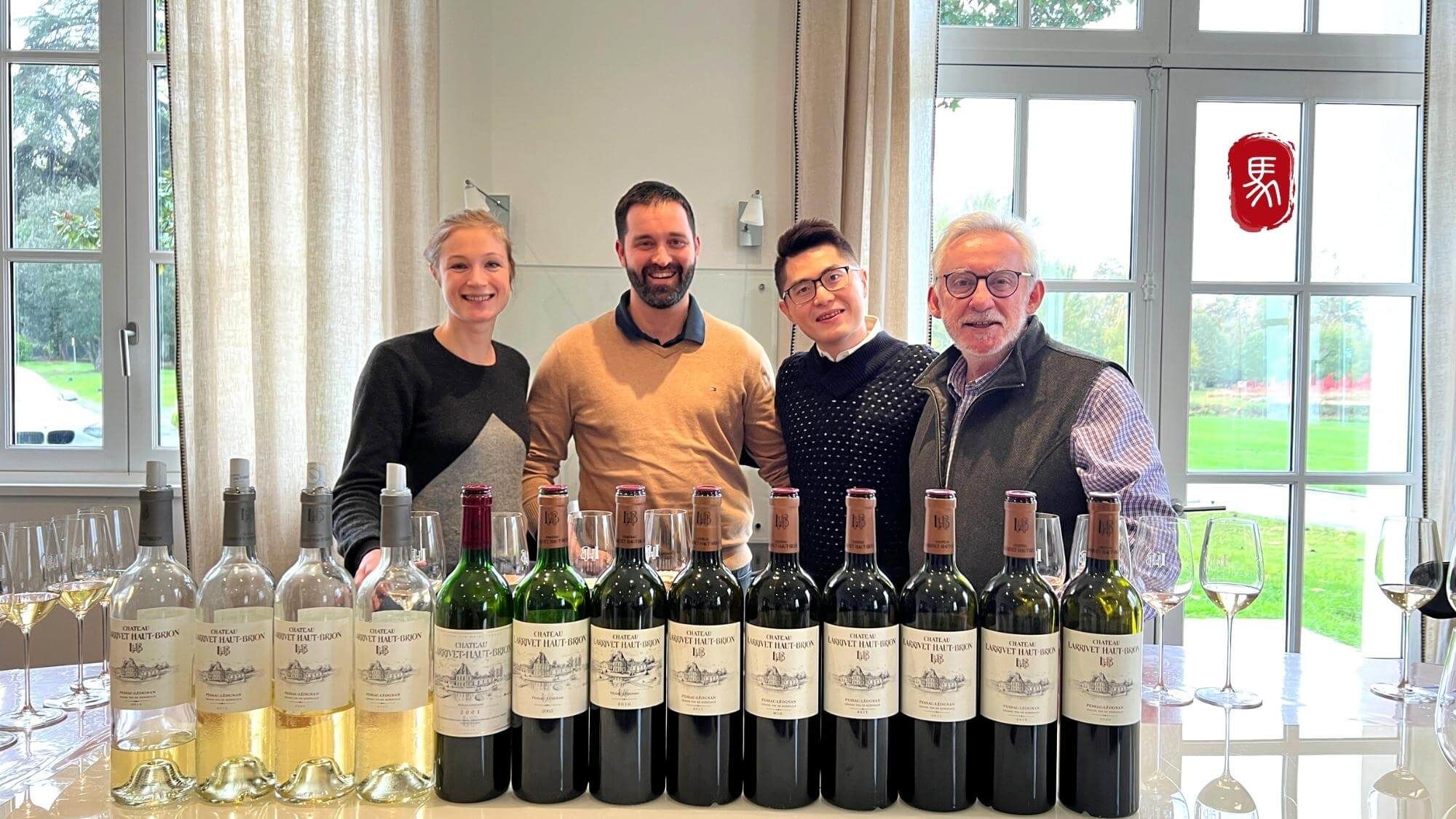 Compete with me in Sucrosité? You are far from it.
The true sucrosité is always sweet but not greasy, like the good rain after longtime draught, that gently moistens your lip and comforts your tongue. And when you stop drinking, it will leave you with a dream of sweet love. In the world of wine, it is extremely difficult to create sucrosité like this genre. To shape the juicy sweetness requires one to pile up with different layers like making a mille-crepes.
Today, I want to introduce to you a wine with mysterious sucrosité: Château Larrivet Haut-Brion, AKA: LHB.
I knew about LHB more than ten years ago. Since then, LHB has always given me the impression of a good Pessac-Léognan without specialty. But from the vintage of 2016, each time I tasted it, I could find a hint of inexpressible sucrosité.
So, I started to think about it proactively: Apart from the mature aromas of hot vintages, the inborn sucrosité of Merlot, the sucrosité of toasted oak barrels, there is another kind of sucrosité that leaves wonderful and energetic length, And that differs it from other vintages I have tasted in the past.
Why?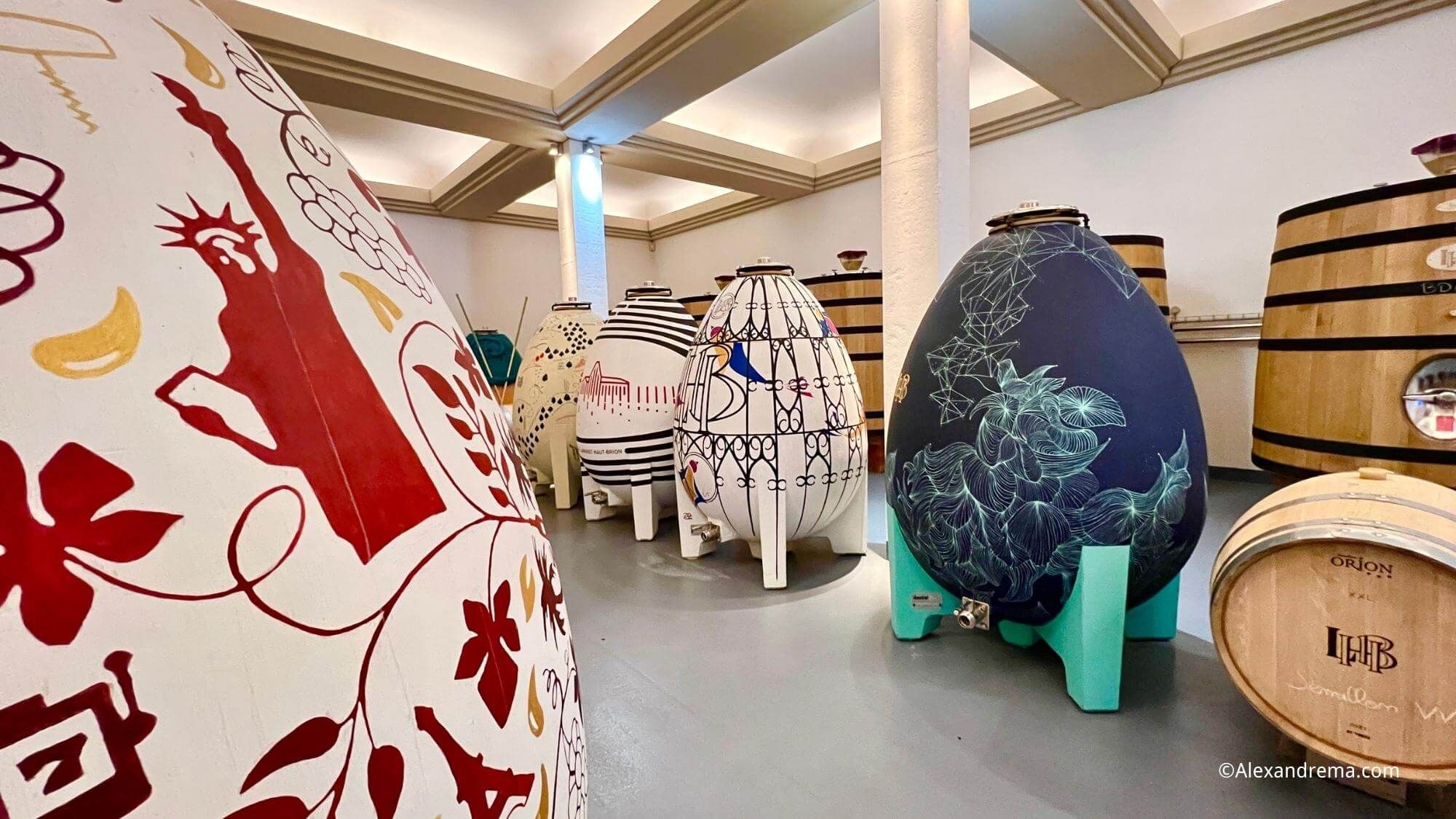 In an academic tasting recently, I finally got the answer. That day, a friend of mine invited me to LHB for a result of the experiment concerning the whole bunch fermentation.
He introduced a mysterious molecule to me that could bestow sucrosité on wines. I immediately associated it with the great transformation of LHB in recent years.
To get a better understanding of it, I got in touch with LHB to arrange a vertical tasting at once. Now, I will share with you my recent opinions of LHB.
First of all, let's talk about my overall impression of LHB: Before 2011, the château produced sweet wines apt to the aesthetics of the Right Bank with high proportion Merlot blend with 30%-40% new oak barrels, and a soft and mellow palate (From 2012, the proportion of Cabernet Sauvignon increased gradually, and now maintains at about 65%.)
Owing to the reform of general manager Bruno Lemoine and winemaker François Godichon, LHB has embraced huge changes since 2016:
Firstly, they no longer gather grapes at the last moment but harvested block by block at the proper time according to the specifics of each parcel. This helps create fresher and brighter fragrances in the wine.
Then, they applied diversified containers to fermentation. Now, for aging, the château has 12 egg-shaped fermentation tanks, 14 traditional wooden fermentation tanks, 16 "Foudres" fermentation tanks, and as many as 48 clay containers and 500 oak barrels. This is almost one of a kind over Bordeaux. The cellar of LHB is lively. Every single egg-shaped fermentation tank is painted with coloured drawings or wearing different costumes, filling the serious cellar with delights and attracting me to stop for admiring.
Thirdly, they used oak barrels more confidently. In every vintage after the reform, I never feel any hint of over toasting note, and the body of the wine becomes much more precise.
Finally, the core technology that has changed the style of LHB thoroughly, in my view, is partial whole bunch fermentation.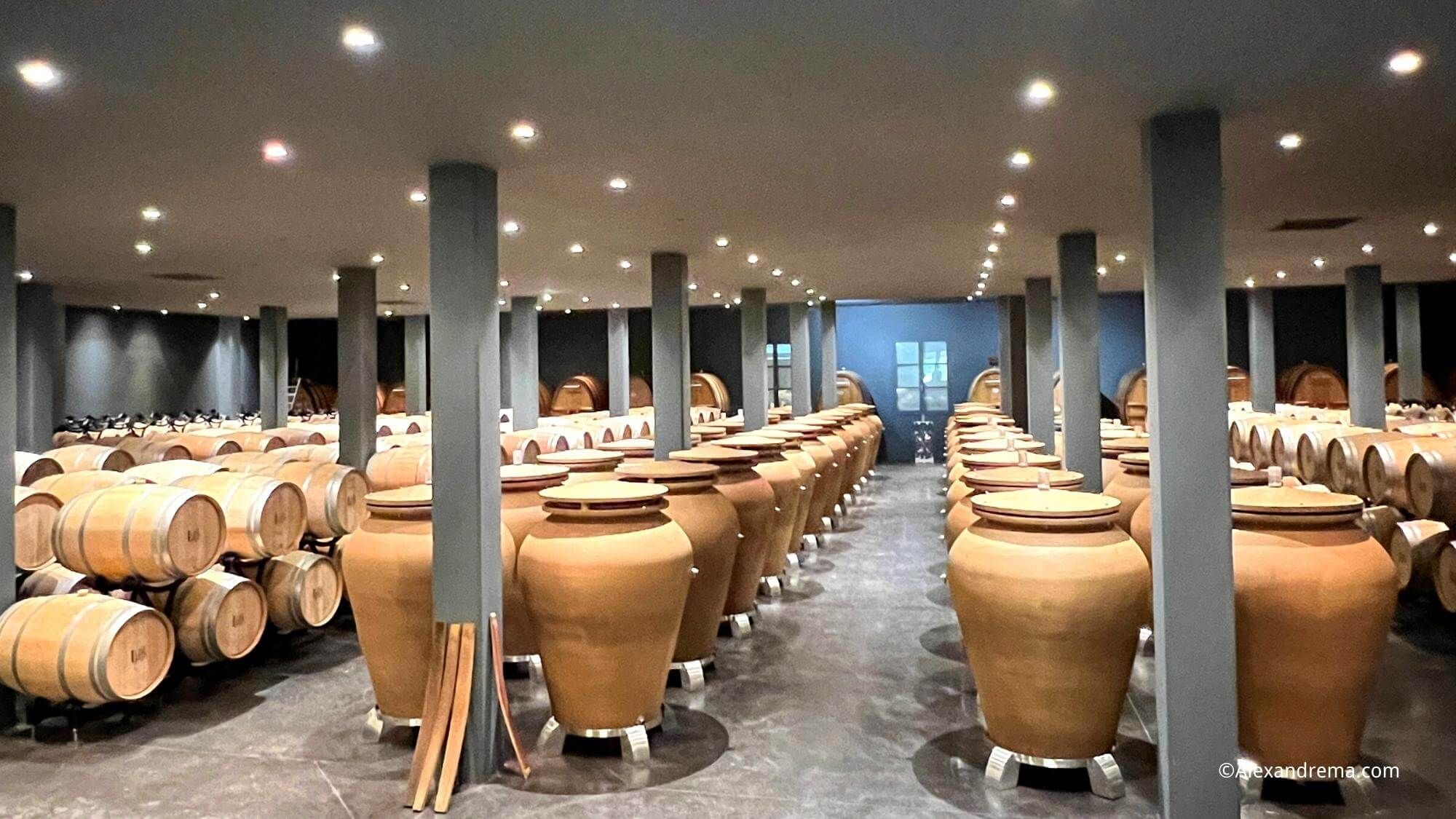 Unlike wines of many Château with whole bunch fermentation that carries obvious herbal flavours and excess tannins fines, LHB boasts surprising sucrosité and unctuousness brought by it.
You may ask, how can whole bunch fermentation bring more sucrosité and unctuousness than herbal flavours?
Indeed, whole bunch fermentation creates unique freshness to some extent, which, in French, we often use the word "Fraicheur" to describe. However, it has another hidden talent, sucrosité. Well, let me introduce the mysterious "star" of this hidden talent: Astilbine.
Astibine is a latest result of the advanced research organizations on wines in Bordeaux in recent years. To put it simply, it is a special material hidden in grape stems and seeds that can be largely released into wines through the whole bunch fermentation. Being treated artfully, it can offer a sense of remarkable sweetness, which will largely soften the body with a tender palate.
Partial whole bunch fermentation, together with the factors leading to sucrosité mentioned at the beginning, may answer your question: why is LHB so adorable and drinkable? It is the great effort over 6 to 7 years that leads to LHB's successful revolution. The adoption of partial whole-bunch fermentation technology makes it more recognizable.
If you want to try the new style, I recommend you the vintages of 2016, 2017, 2018 and 2019.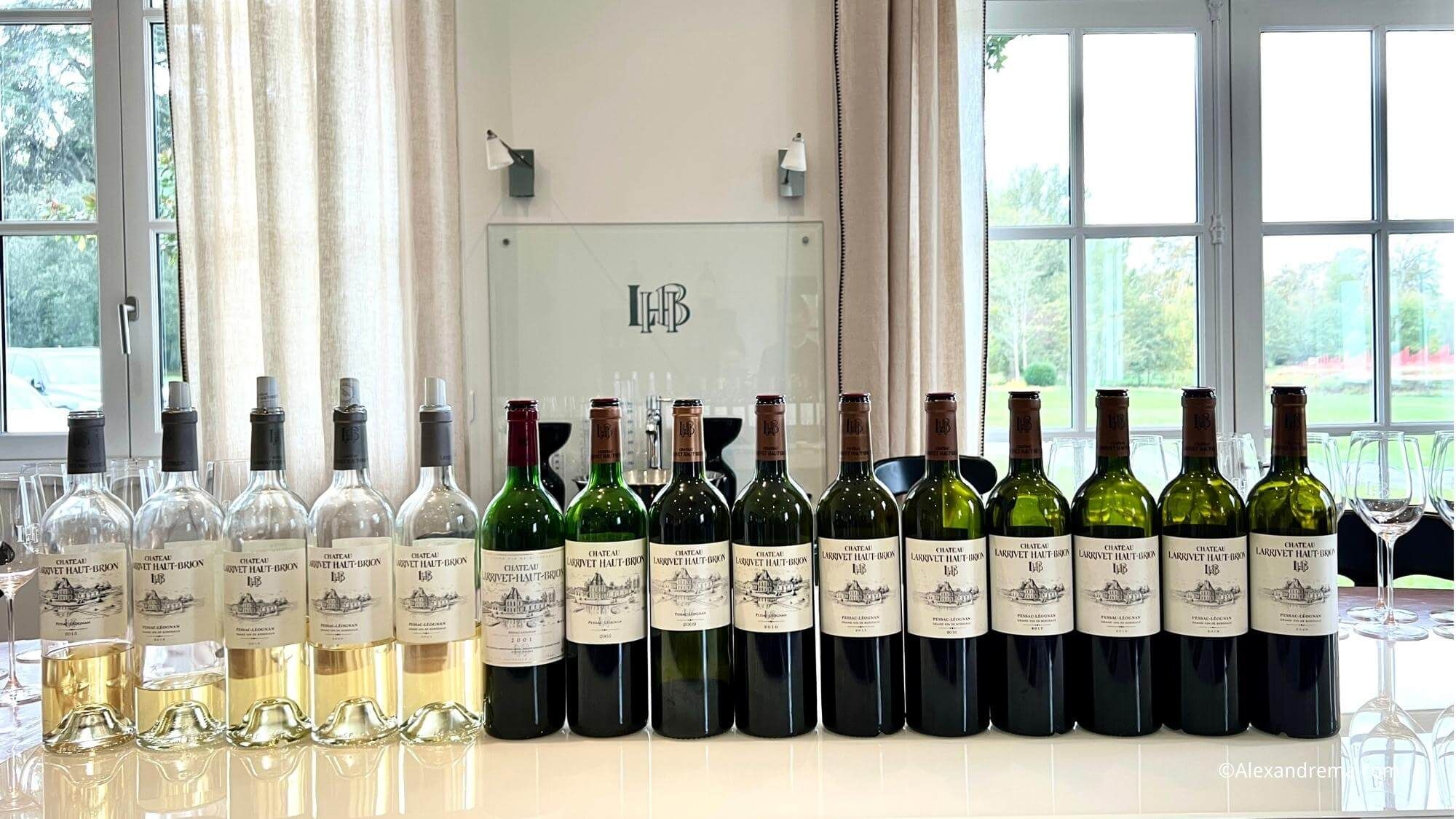 As you know, the wine you taste is more than wine itself; it is the best "sucrosité" granted by nature and science. Last but not least, as a Château in Pessac-Léognan, it also produces excellent dry white wines. With the classical salty-and-sweet palate, the dry white wine of LHB is neat and delicate, a truly cost-effective choice.
Until the next vertical tasting. Cheers!