AMA Vertical Tasting
Clos Fourtet
Amidst the array of renowned Château in Saint-Émilion, those graced with limestone soils are not uncommon. However, few can rival Clos Fourtet in the art of concealing rich details beneath an unassuming appearance.
When I taste this wine, it conjures up in my mind an image of the Qingming Riverside Scene depicted in chalk, elegant yet rich in detail. elegant yet brimming with nuance. For years, Clos Fourtet has steadfastly adhered to this stylistic ethos, unwaveringly committed to crafting wines that are true expressions of their terroir, untouched by market trends. If you're a wine amateur, this is an absolute must-have for exceptional.
Early this year, I had the privilege of attending a vertical tasting of Clos Fourtet spanning from 2001 to 2022, allowing me to taste the various vintages since the Cuvelier family took the reins. I must admit, I was genuinely enamored. This most understated monarch, I found myself conquered by you.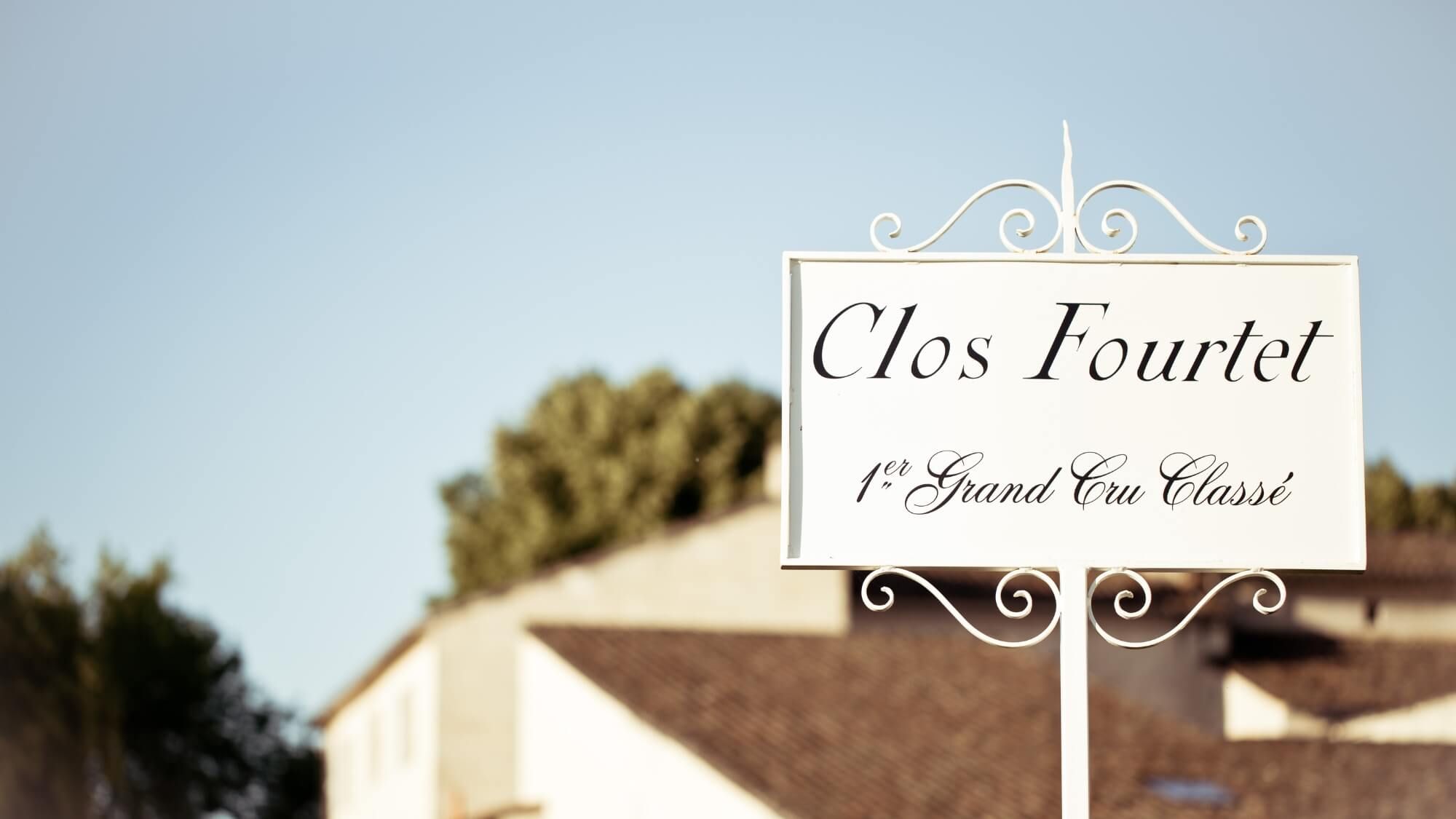 It All Begins with Limestone
Clos Fourtet's vineyards are nestled upon the highest limestone plateau on the western side of Saint-Émilion, approximately 80 meters above sea level. Encompassing a sprawling 20 hectares, these vineyards are encircled by a stone wall, and the soil is riddled with white limestone.
Thanks to its exceptional terroir characteristics (similar to a sponge, it retains excess water and drains it when necessary, ensuring precious hydration for the grapevines during dry season), the grapes grown here are not only of exceptional quality but also possess a natural "chalky" texture. The wines crafted from these grapes exude a peculiar lace-like texture, offering an ethereal charm on the palate.
I often joke with my friends that the limestone of Clos Fourtet permeates to the core. Here, limestone isn't merely a surface feature; it's a heritage. Below the vineyards, at a depth of 6 to 12 meters, lies a massive 13-hectare limestone quarry, now abandoned. The extracted limestone blocks were employed for constructing houses and churches, while the remaining cave expanse evolved into an expansive natural cellar, lasting for centuries.
Today, this cavernous space serves as Clos Fourtet's aging cellar, housing 250 oak barrels and a staggering inventory of up to 100,000 bottles.
Beyond the extensive limestone, Clos Fourtet encompasses some areas with different soil types, which can play significant auxiliary roles in certain years. For instance, the orange-shaded sections in the diagram contain a higher proportion of clay on the surface, proving invaluable in exceptionally arid years. As for the brown Molasse soil and the pinkish sandy-clay soils, while they might lack the vigor and elegance of the limestone-wines, they contribute a gentle touch with their friendly and fragrant aromas.
Origin of the Estate's Name
Between the 12th and 17th centuries, Clos Fourtet was a military encampment known as "Camp Fortet. (means Small Fort)" For five centuries, it served as a fortress guarding the northern entrance to Saint-Émilion. Starting in the 17th century, Jean Rulleau, a municipal official in Saint-Émilion, began consolidating the surrounding farmland, eventually forming an expansive 18-hectare vineyard. Wines produced here exhibited exceptional quality and came to be regarded as representatives of the finest vineyards in Saint-Émilion. To distinguish them from wines of other regions, affectionately, they were referred to as "Campfourtet." In 1867, Emile Leperche, the husband of Claudine Rulleau, a descendant of the family, inherited Clos Fourtet. To symbolize the transition towards a top-tier estate, "Campfourtet" was renamed "Clos Fourtet," replacing the reference to "Camp" with the notion of enclosed vineyards, "Clos," thereby inaugurating a new chapter to the Grand Vin.
Clos Fourtet: Roughly Half a "Margaux"
The renowned Ginestet family took care of Clos Fourtet from 1919 to 1949, a period when the estate began to gain prominence. Leveraging its formidable terroir and exceptional quality, Clos Fourtet secured two gold medals at the Paris "Exposition Universelle," firmly establishing its reputation. To emphasize the quality, Clos Fourtet adorned its labels with three gleaming gold medals, a design that endures to this day. In 1949, the renowned Lurton family set its sights on Clos Fourtet. In a bold move, they exchanged 40% of Château Margaux's shares to acquire Clos Fourtet, a testament to the true value of Clos Fourtet.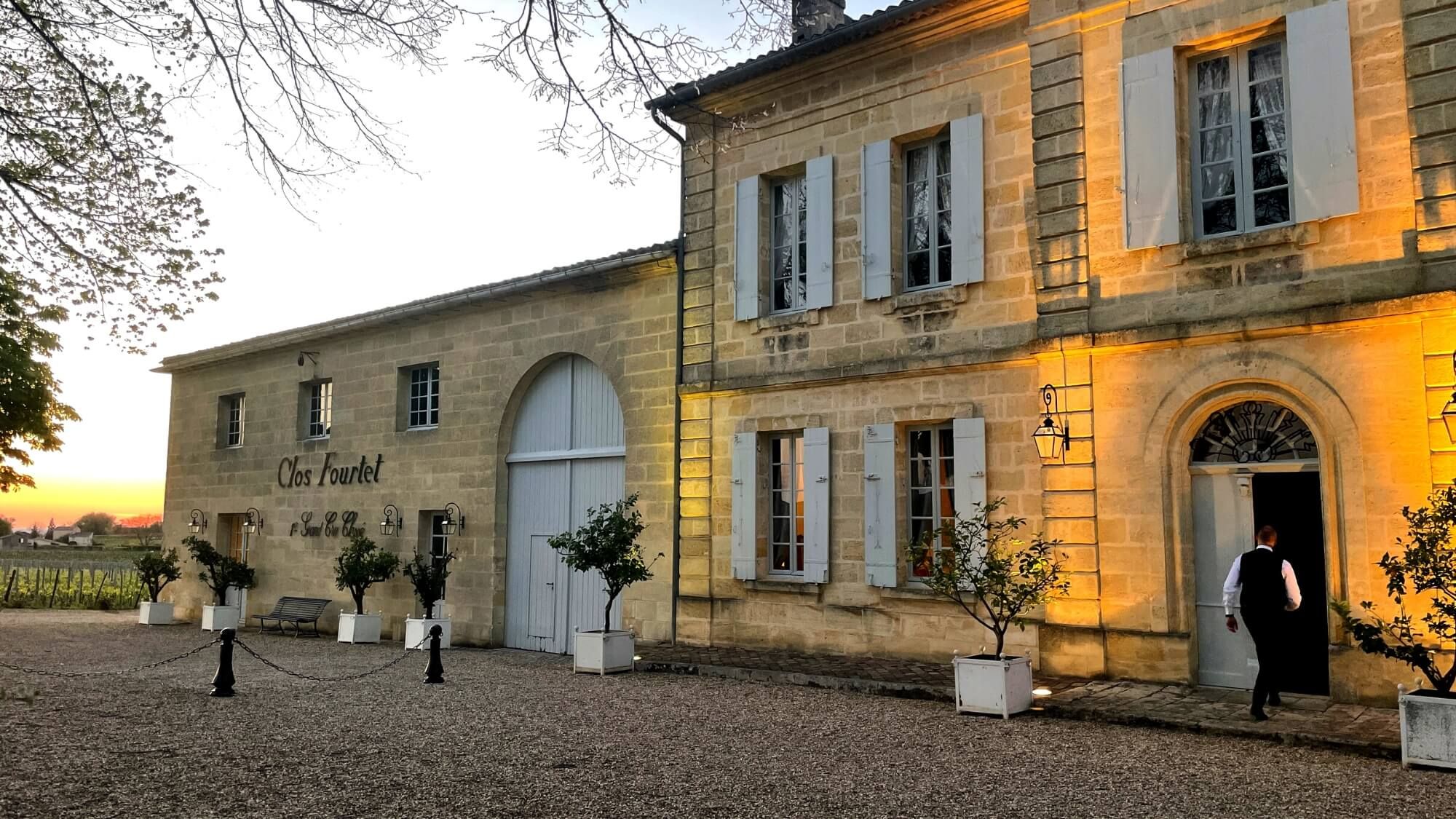 The Divine Intervention of the Cuvelier Family
The Cuvelier family, founders of the prominent French paper company Guibert, made a substantial investment in Clos Fourtet in 2001, led by Philippe Cuvelier. Unlike many new estate owners who focus on "LOOKING", the Cuvelier family prioritized the authentic expression of terroir. Both father, Philippe Cuvelier, and son, Matthieu Cuvelier, poured their resources and passion into this vineyard.
Every penny earned was funneled into the vineyards and technical equipments, with relatively less emphasis on lavish cellar decor. Under the ambition of the Cuvelier family, Clos Fourtet achieved the status of Premier Grand Cru Classé 'B' three times and adopted organic and biodynamic farming practices long before many others. In my view, today's Clos Fourtet unquestionably attains the standards of a Premier Grand Cru Classé 'A.'
In 2013, the Cuvelier family also acquired Château Grandes Murailles, a neighboring estate of Clos Fourtet. In the latest Saint-Émilion classification, Château Grandes Murailles successfully merged with Clos Fourtet, a sign of the potential future increase in Clos Fourtet's total production.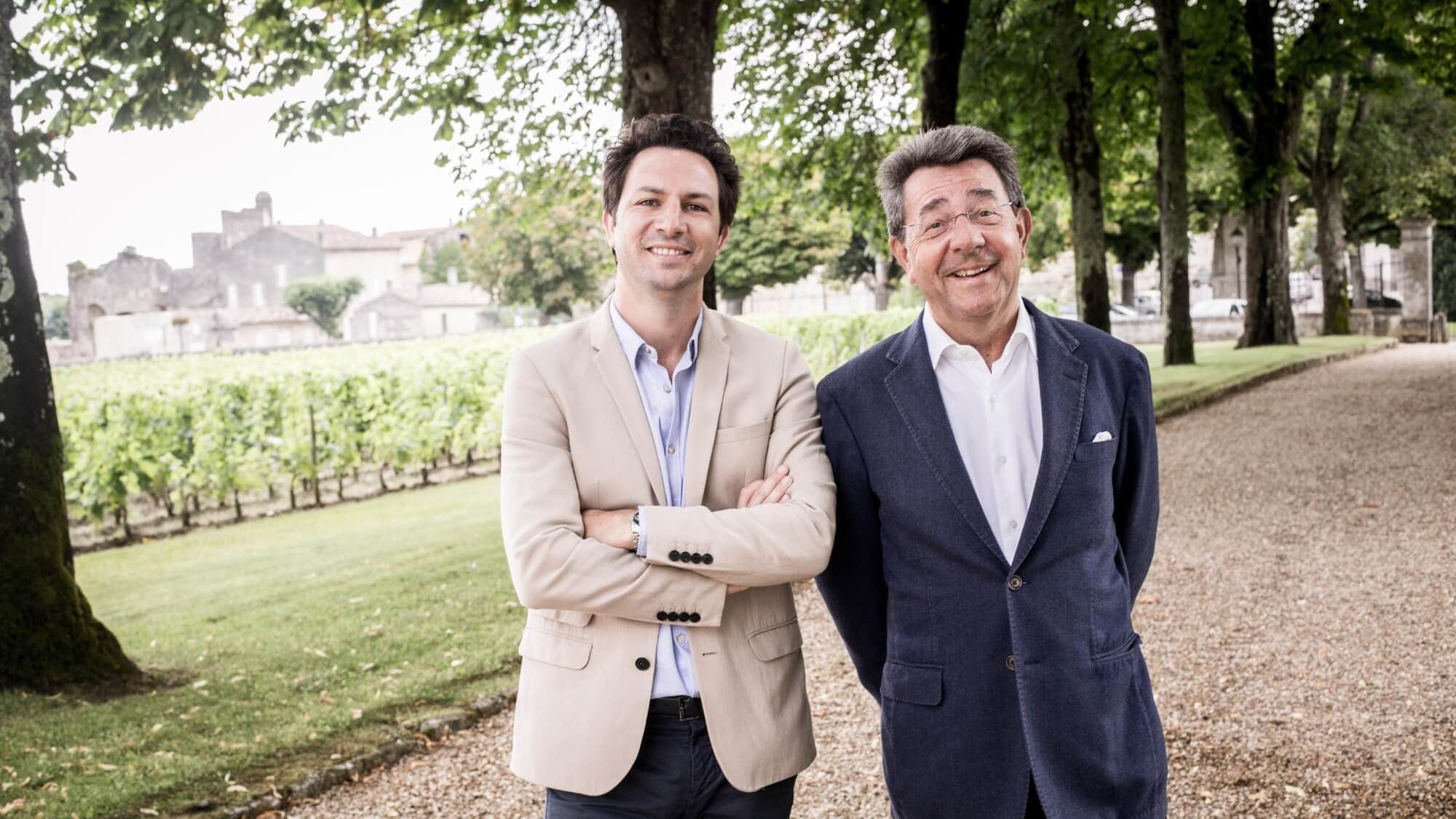 A Distinctive Approach to Viticulture
Clos Fourtet, contrary to the common Merlot and Cabernet Franc blend favored by many right-bank Château, has chosen to plant up to 8% Cabernet Sauvignon (the heritage of Lurton Family from Left Bank). In vintages such as 2002 and 2006, the proportion of Cabernet Sauvignon in the blend reached as high as 10%. Its 19 hectares of vineyards are evenly distributed around the estate, all cultivated with high planting density, averaging between 6,000 to 9,000 vines per hectare.
Notably, to enhance grape quality, Clos Fourtet consistently maintains a low average yield, seldom exceeding 40 hl/ha. Even in normal vintages, only 60,000 to 70,000 bottles are produced, with the first label for less than 50,000 bottles.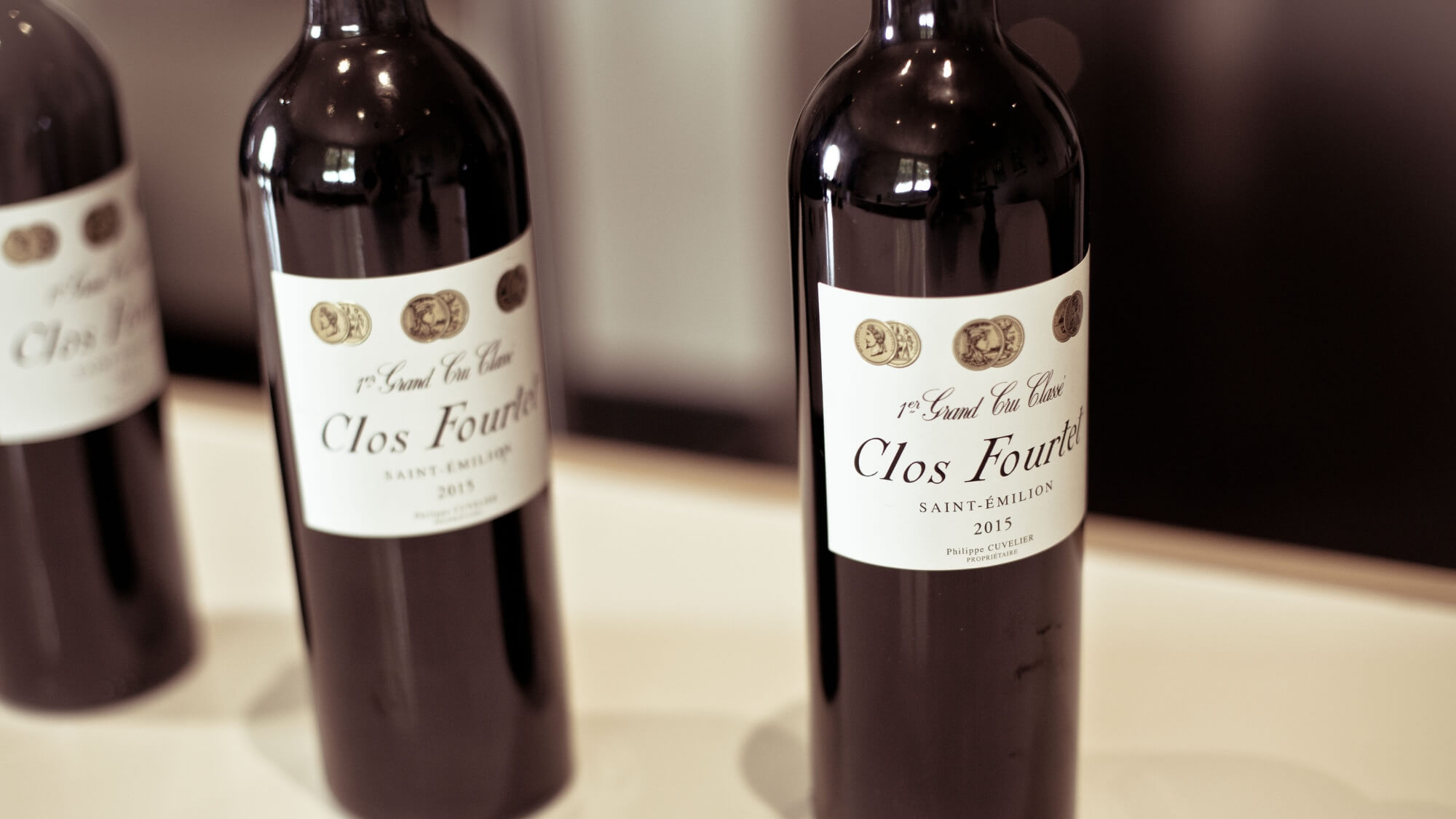 Vertical Tasting Impressions
In this vertical tasting of over 20 vintages, Clos Fourtet left me virtually speechless, with hardly any weakness to be found. Allow me to share my impressions of a few vintages that I appreciate a lot.
The 2019 vintage stands as an impeccable masterpiece, a subtle yet profoundly pure interpretation of the limestone plateau. It's a generous gift to those who truly understand wine and appreciate the nuances of terroir.
The 2016 vintage represents the pinnacle of Clos Fourtet's artistry. Its aroma conceals a colossal energy capable of embracing the entire universe. The moment I raised the glass, I was fully surrendered.
Both 2009 and 2010 are outstanding in their own character. 2009 exudes exuberance, while the 2010 embodies understated refinement. If we liken Clos Fourtet 2009 to brilliant sunlight, then the 2010 is akin to profound moonlight.
The 2005 vintage is simply sublime, a classic that I'd willingly wait 40 years to taste again. Beyond these exceptional vintages, a few less well known vintages also touched me a lot. Considering their price advantage, I truely recommend them:
The 2001 vintage: It combines elegance and gentleness, a wine that makes me want to sing along as I taste.
The 2008 vintage: It ages gracefully, standing tall even among the great vintages.
The 2011 vintage: This wine uses a minimalist approach to craft an interplay of light and shadow, achieving sophistication through simplicity.
The 2017 vintage: Despite the difficulties, it remains tenacious, and quite emotional.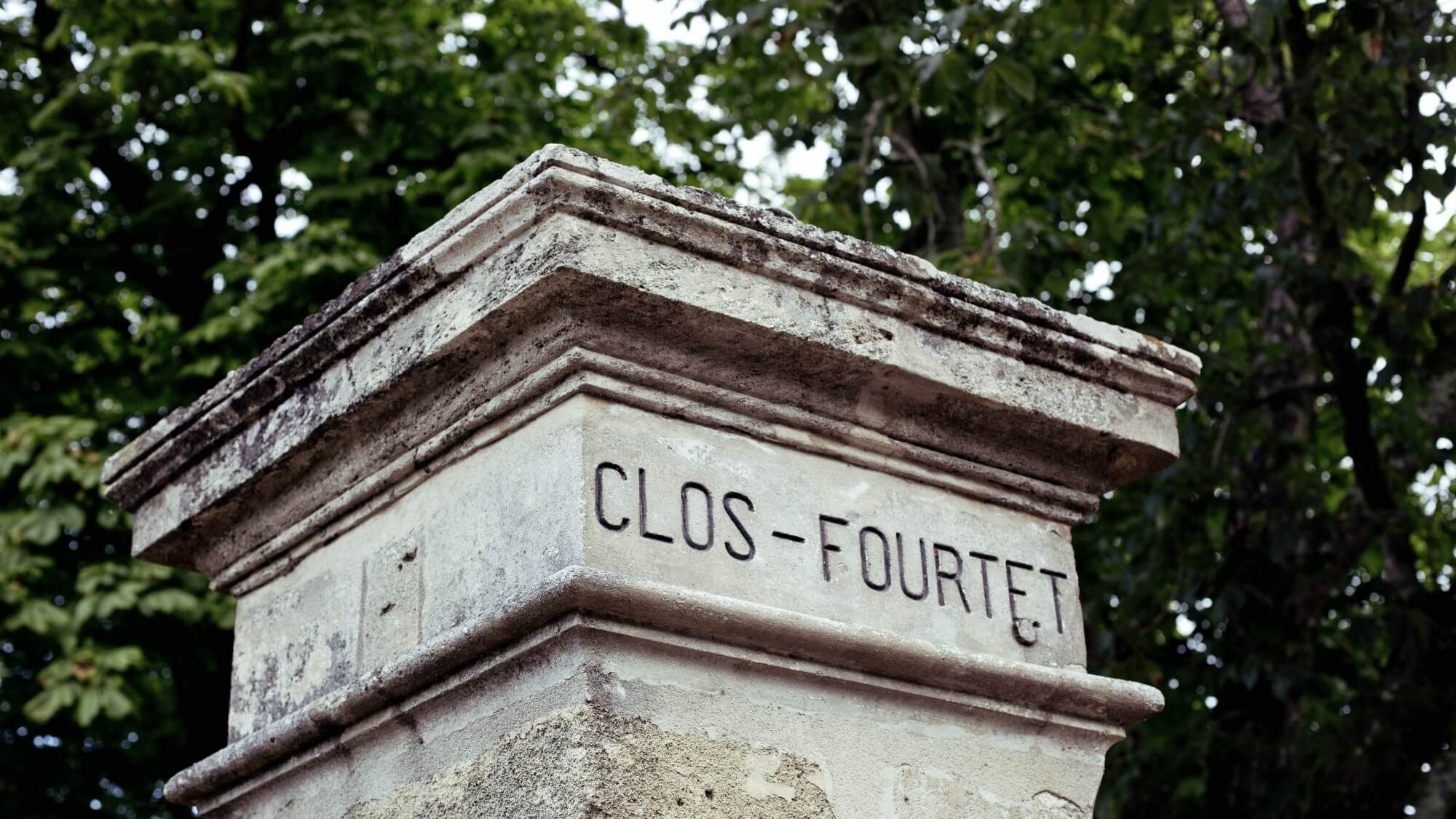 Clos Fourtet occupies an irreplaceable space in my heart. If Château Ausone to the middle of the limestone plateau showcases the "grace of Saint-Émilion," then Clos Fourtet reveals the "purity of the Saint-Émilion's limestone soil." It possesses the purest celestial melodies, representing the most discreet monarch in Saint-Émilion."