AMA Vertical Tasting
Château Boutisse
(2015-2019)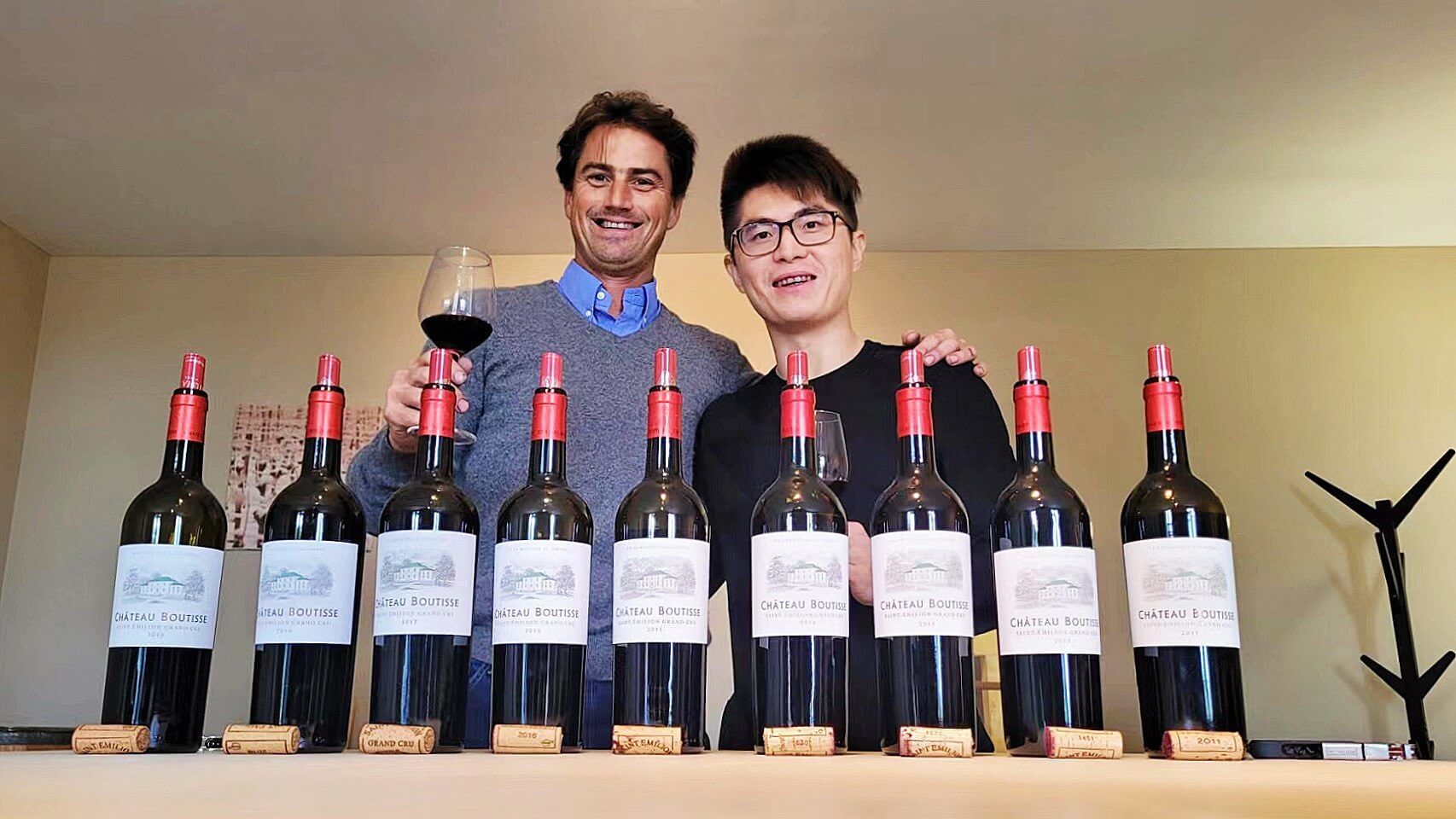 Like everyone else, I came to Château Boutisse with the same question in mind: how good is this new member of the Saint-Emilion family? Does it deserve the reputation of a Grand Cru? Is it worthy of your attention?
From my visit and tasting this time, I think that Château Boutisse is definitely an authentic Saint-Emilion Grand Cru, and in terms of quality over the last seven years, it is in the upper middle of the entire Grand Cru family. More importantly, with the increasing global warming, the terroir of this estate will become more and more prominent in the future, It is a high-quality Saint-Emilion player with great potential.
Now that we are talking about the terroir of Château Boutisse, let's start with the soil.
The 25 hectares of vineyards are all located on the last limestone plateau on the east side of Saint-Emilion. Compared to the limestone clay soils of other châteaux, the proportion of clay on the surface is higher here (the ground is limestone and some of the vines are mixed with sand), which may cause problems of late ripening in rainy years. But in the dry and hot vintages, which have become more frequent in recent years, it has performed particularly well, especially in the vintage of 2016 and 2018, which completely toppled my previous knowledge of Château Boutisse.
In my opinion, the 2016 vintage was a turning point for Château Boutisse. That year, the current owner, Marc Milhade, made a bold decision of 'All or Nothing'. He changed the "Fermentation Intégrale" technique, which had been used for many years, and adopted a gentler extraction method.
Since the 2016 vintage, Château Boutisse has gone "ladylike" style; almost every vintage is an artwork: not only is the fruit purer and more translucent on the palate, yet the characteristic chalky notes of limestone clay on the finish are even more precise.
What's more, Marc is also experimenting with organic farming, and if all goes well, they will be certified organically for the 2023 vintage.
I was intrigued by Château Boutisse's Carmenère. It seems that it didn't make sense to plant a variety that is said to be "never ripe in Bordeaux" with lower soil temperatures.
But Marc told me that the Carmenère here is not astringent at all and that its naturally high pH makes it taste rich and warm on the palate. I was struck by it when I tasted the freshly fermented 2022 vintage, while the lingering greenness I remembered from Carmenère was transformed into a pine resin-like coolness that not only didn't seem out of place but also added a bit of freshness to the hot vintage.
From my experience of this visit, the most impressive thing about Château Boutisse is its fellowship, not only the purity of the wine style but also the price, which makes it a good value for money in the Saint-Emilion Grand Cru family.
If you have the chance, you can try this new Grand Cru Classé. For those who often say that good Bordeaux wines are too expensive, Château Boutisse is a true reflection of the closeness of Bordeaux, now I have told you everything.
Until next time, cheers!
By Alexandre MA马先辰
25/10/2022
*Among the wines tasted, only wines above 90 POINTS  are listed