AMA Vertical Tasting
Château Kirwan
(2015-2019)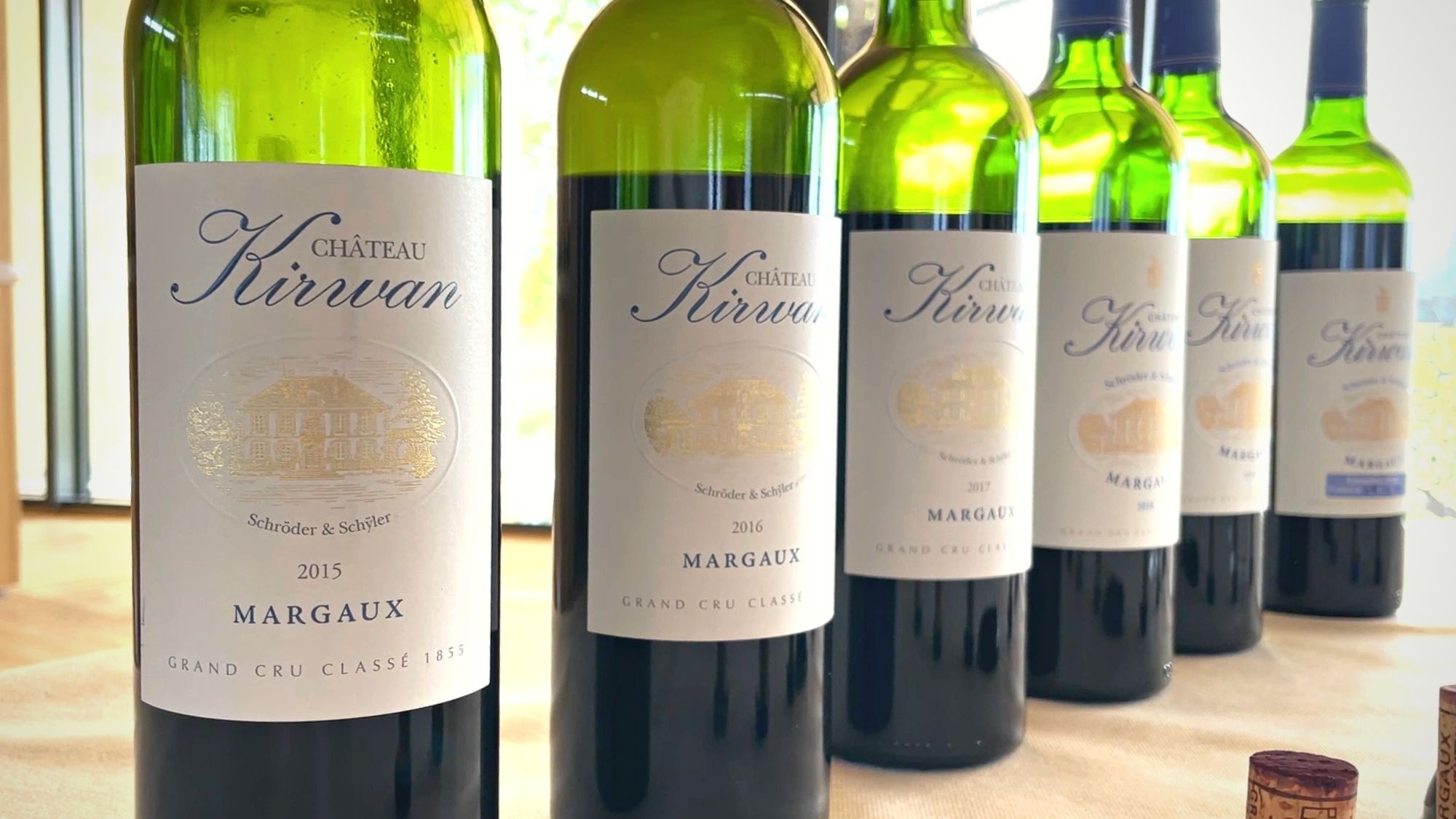 During the 2021 harvest season, I visited Château Kirwan to see the entire harvesting process with the owner Sophie and the general manager Laurent. This visit gave me a comprehensive understanding of the terroir of Château Kirwan and its recent vintages, which I would like to share with you.
Château Kirwan is a very special estate in the Margaux appellation, the grapes ripen a bit later in cooler years because the gravel soil contains more clay. In the last few hot and dry vintages, especially 2019, 2016 and 2020, the clay soil which can retain more water underground magically helped the vines. It is interesting to see how a clear, elegant wine reveals its hidden structure. The main reason for Château Kirwan's numerous awards in recent years is thanks to a decision made by the family estate.
Since 2015, the winery headed by a descent of an Irish family has completed the construction of a new cellar. The 35 hectares of vineyards were divided into smaller plots, each of which is managed independently according to its terroir. To enable each plot to develop its advantages, the winery has custom-made concrete fermentation tanks with constant temperatures for each plot. They were all shipped from Italy to Margaux over long distances…
From this tasting, I could perceive a particular purity of fruit and a softer, more nuanced expression from the 2015 vintage, and I felt that the winery had more precise control of the extraction. Finally, I must emphasize that Château Kirwan is a blend of up to 10% Cabernet Franc and 8% Petit Verdot (varied according to the vintage). In Laurent's own words, the Cabernet Franc adds more detail to the expression of Kirwan, while the Petit Verdot optimizes the structure of the Cabernet Sauvignon, making the wine instantly stand out.
For more information on their recent vintages, please check out my tasting notes. See you at the next tasting.
*Among the wines tasted, only wines above 90 POINTS  are listed