AMA Vertical Tasting
Château Pichon Baron
(2010-2019)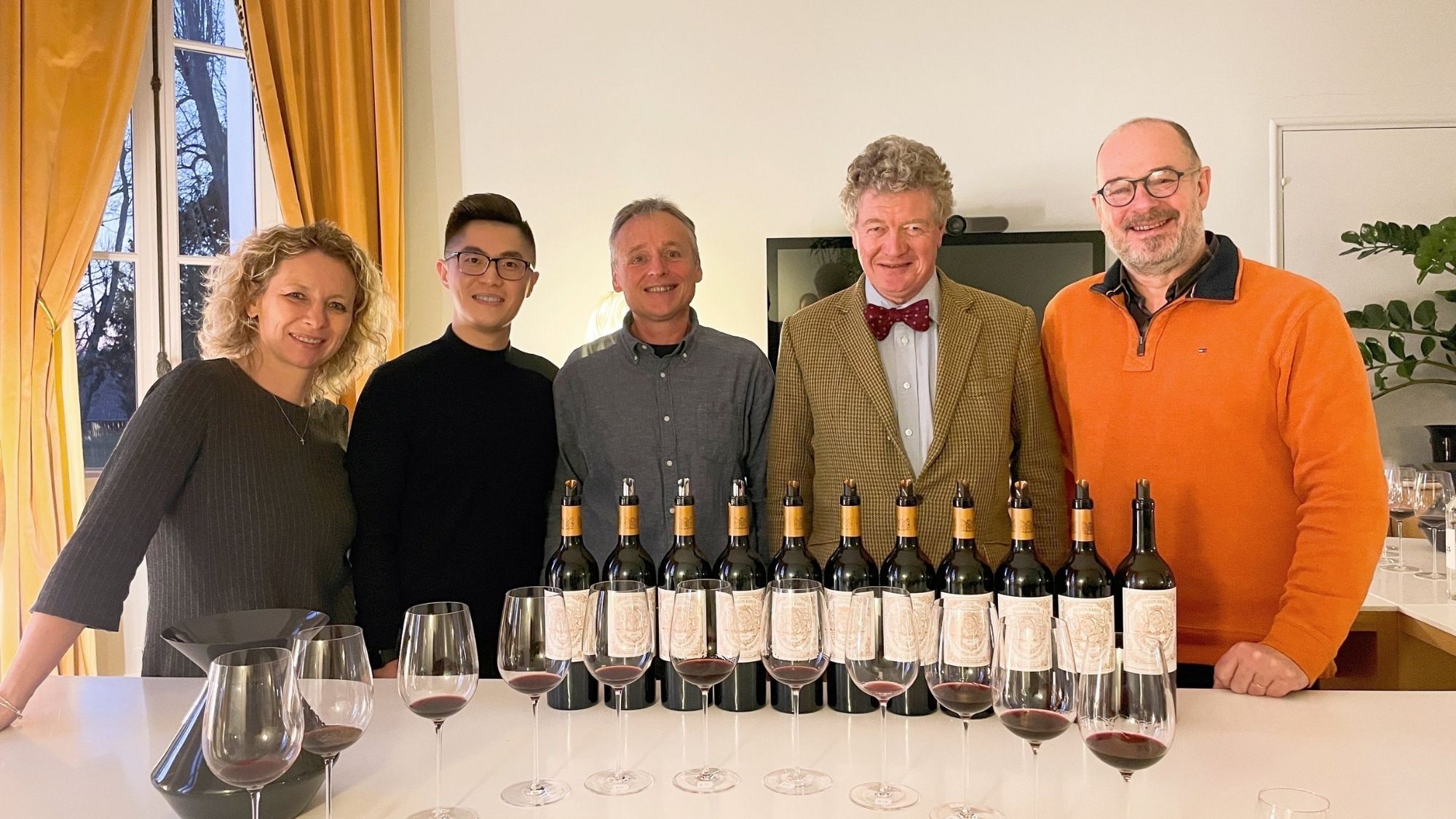 Château Pichon Baron was the first "Super Second" I visited when I came to Bordeaux. I still remember how generous Nicolas was on that day; he offered us a mini vertical tasting with four vintages! This excellent experience is still fresh in my mind today.
Time flys. As I grew from a student to a wine critic little by little, I had more opportunities to meet Pichon Baron. No matter the vintage, I never feel disappointed. I think Pichon Baron could be the Ace of Pauillac in terms of consistency.
Recently, I received an invitation from Château Pichon Baron. I want to thank Corinne and Jing YUAN here; thanks for preparing an excellent vertical-tasting with ten vintages, which was like a "ten-vintage tonic" to my spirit. I've already mentioned lots of details in both the video and the tasting notes; here, I just want to talk about my brand new idea about Château Pichon Baron and the technical team of AXA Millésimes.
After our discussion, I finally figured out why every winery in the family of AXA Millésimes is exceptional: because they have an Overall View, and understand winemaking from a general perspective. Think about it: different appellations have their unique microclimates, and each vintage has its challenge. The Big Data will finally build up when wineries gather the cultivation and winemaking experience they've accumulated over the years. So when a winery faces a problem that it has never encountered before, other wineries could offer an efficient solution. This 360-degree database will provide a possible solution for the development of each winery in the empire of AXA Millésimes.
As the leader of the entire group, What kind of story will this "Super Second" tell us in the future? Let's keep an eye on it!
*Among the wines tasted, only wines above 90 POINTS  are listed