AMA Vertical Tasting
Château de Fargues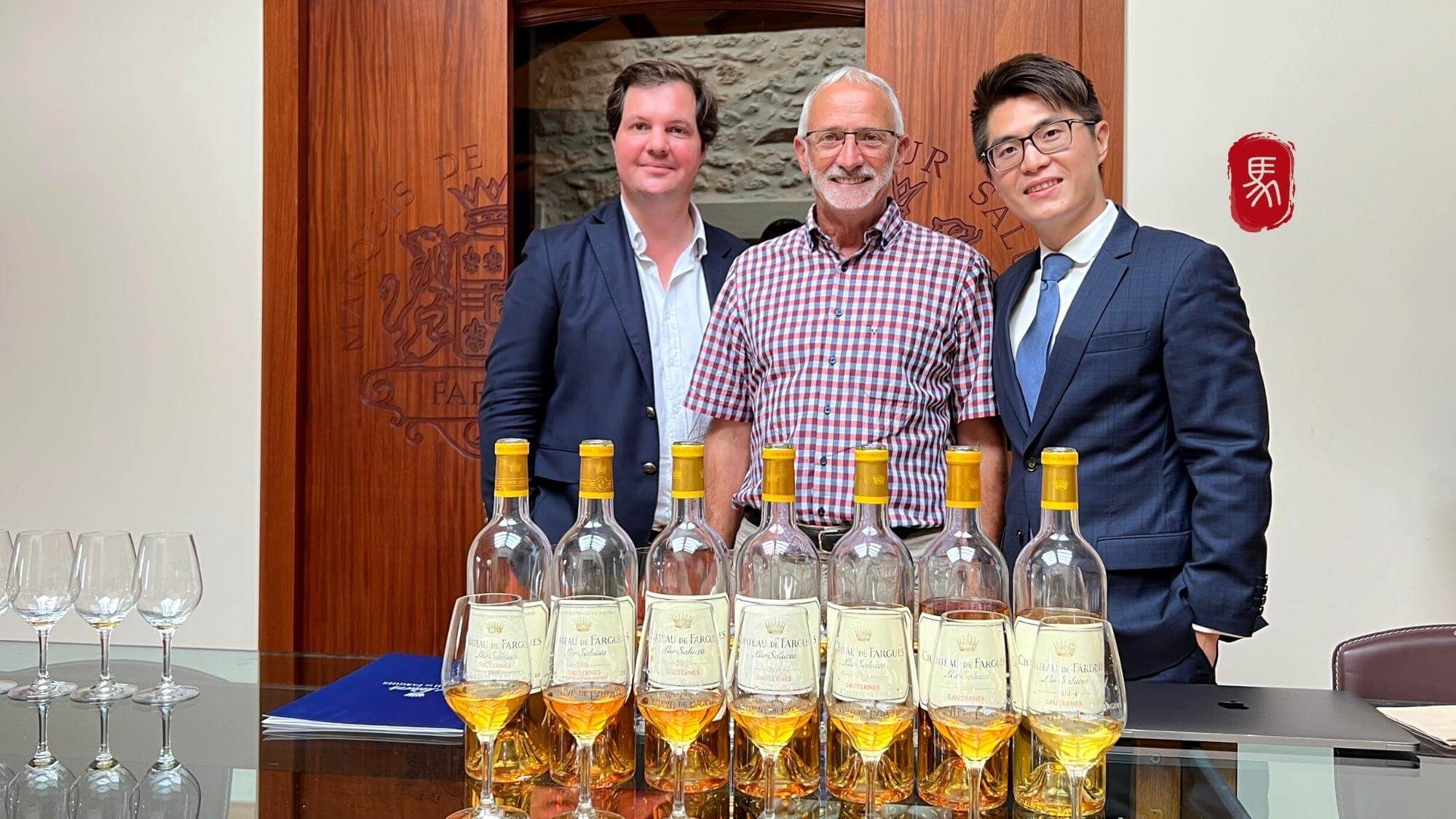 Why they can put the "Crown" on the wine label? 
What is belief?
In my opinion, it is a lifelong commitment to the people and things you love. Having a heart as strong as stone, you will never change this commitment till death. If a family can maintain its original aspiration for 550 years, it will become an "epic", an eternal and glorious "epic": Château de Fargues and its maintenance – the family of Lur Saluces.
Today's article needs to span several periods and create a better atmosphere for writing, at first, I played a song of Rachmaninoff, and poured myself a glass of Château de Fargues 1999. When the golden wine and the deep-sworn music collided, I started to recall the days in the late autumn of 8 years ago…
It was my first visit to Sauternes before the harvest. When I was checking the botrytized grapes in the vineyard, I met a gentleman, who wore an old-style but immaculate casquette, greeting me from a far distance. After knowing that I am a Chinese student who came to Bordeaux for learning wine, he patiently explained the entire evolution of noble rot grapes. Every time he talked about a critical stage, he would find the corresponding grapes in the vineyard to show me. This was the first time I truly learned Noble Wine up close, which has burned a deep impression on my memory.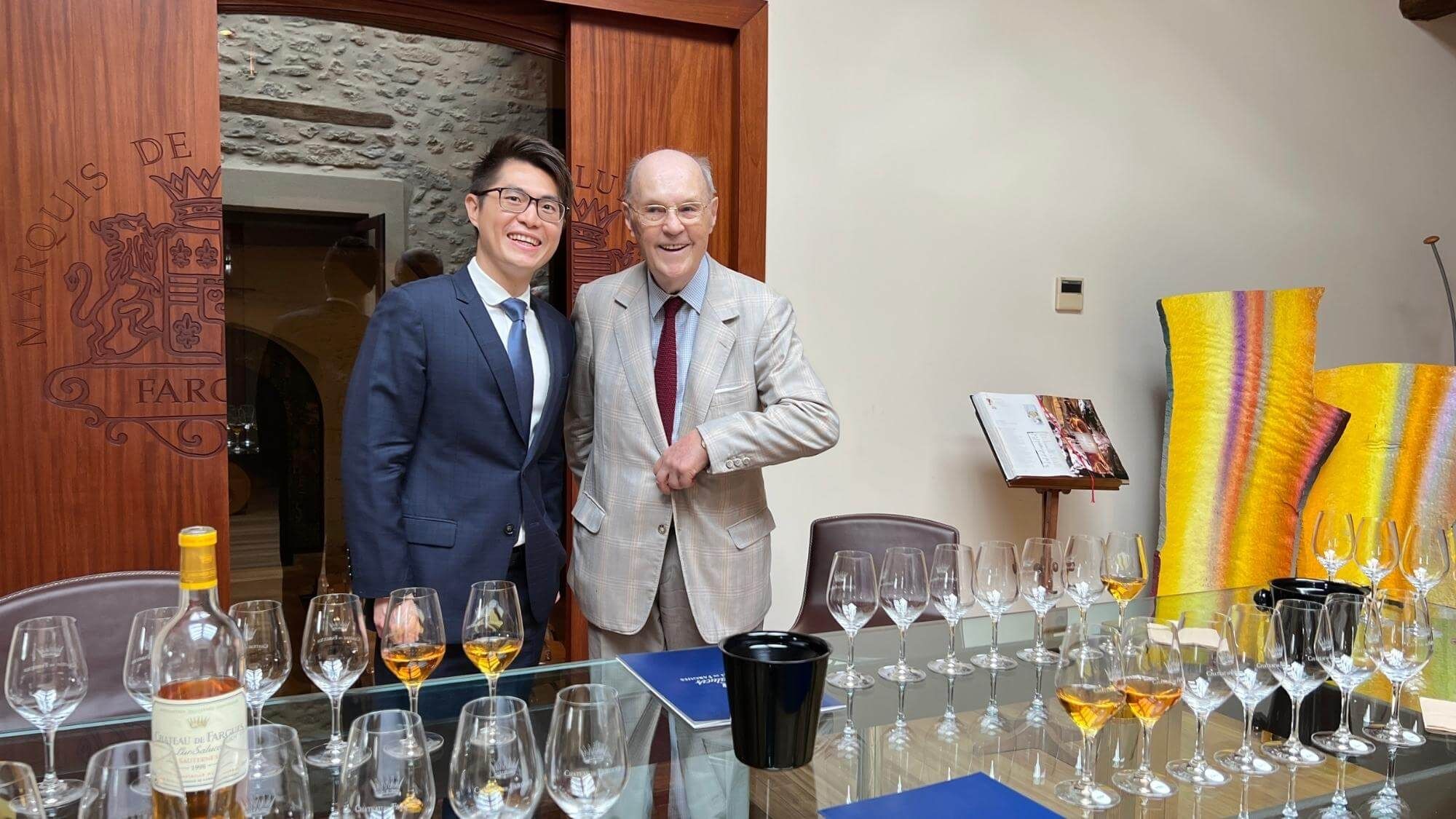 Later, I got to know that this gentleman is Mr. Alexandre de Lur Saluces, a legend in the world of noble wines, who has been in charge of Château d'Yquem for 36 years (1968-2004). Under his protection, Château de Fargues has continued to develop, and this ancient castle with a history of more than 700 years was brought back to life.
If the difficulty of producing noble wines is similar to walking on a wire, then making the noble wine of Château de Fargues can be seemed as dancing ballet on a tightrope. In the eyes of the Lur Saluces family, only those noble rot grapes that truly meet the selection criteria are allowed to enter the cellar.
As a result, the average annual production of Château de Fargues accounts for less than half of that of the AOC appellation in Sauternes. Usually, the total amount is only 10-12 hl/ha, in other words, only 1200-1500 bottles can be produced per hectare. In difficult vintages, it is often necessary to harvest up to 10 times, and the average yield will be cut less than half.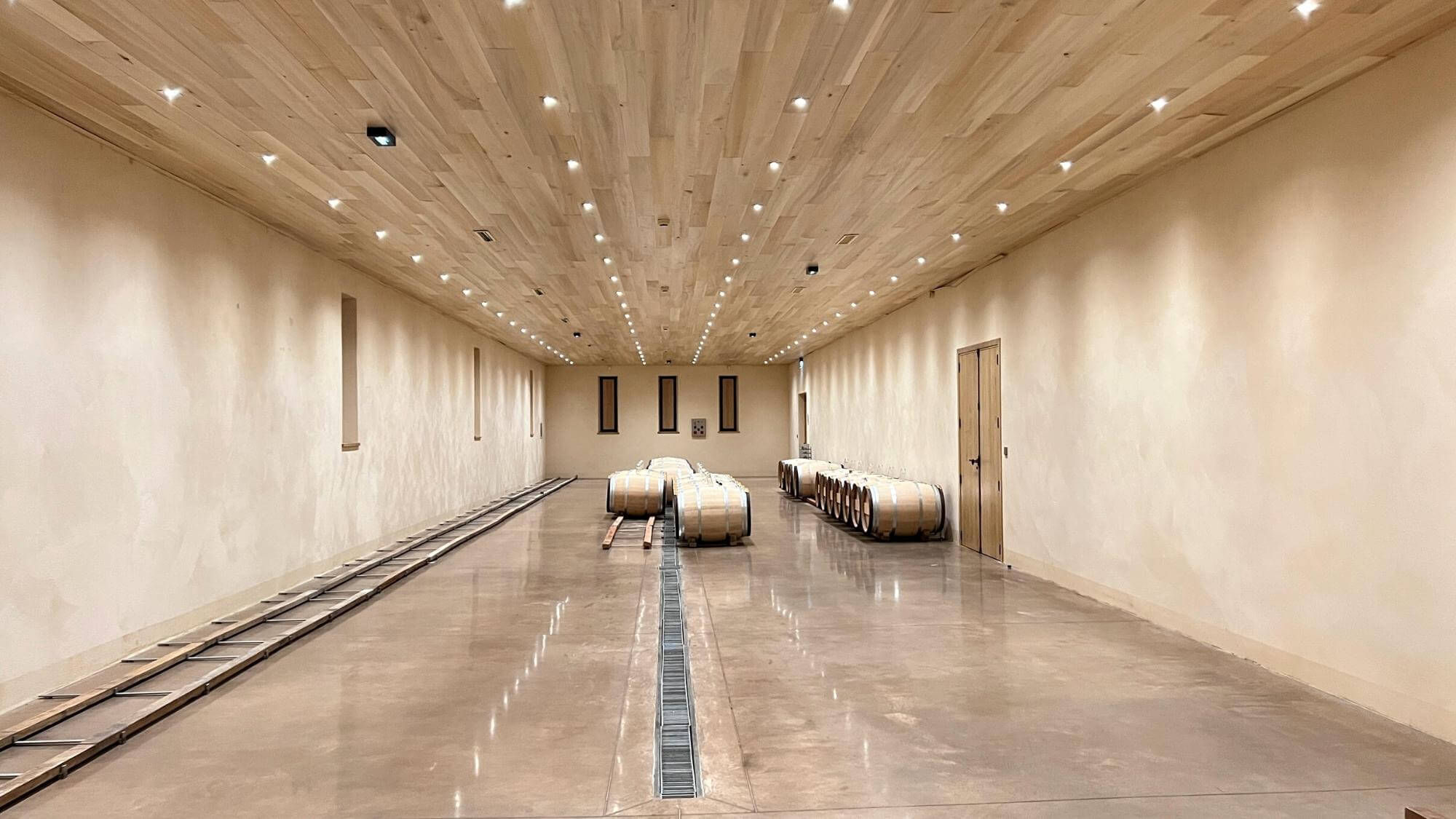 Unlike many wineries that produce dry white wine or Second Vin in Sauternes, Château de Fargues is dedicated to making only one wine, and this "pure persistence" has been engraved in the soul of the Lur Saluces family. In their opinion, in the Sauternes appellation, every cell of the wine needs to carry the scent of noble rot. Since it is the arrangement of nature and terroir, they must faithfully follow the laws of nature.
Every bottle of Château de Fargues is the essence of the family's 550 years of experience: it has been a powerful noble but also has fallen into a slump. After all the ups and downs, it has been passed down through 16 generations. With the open heart and grace gifted by the long history of the family, it is always so calm and firm.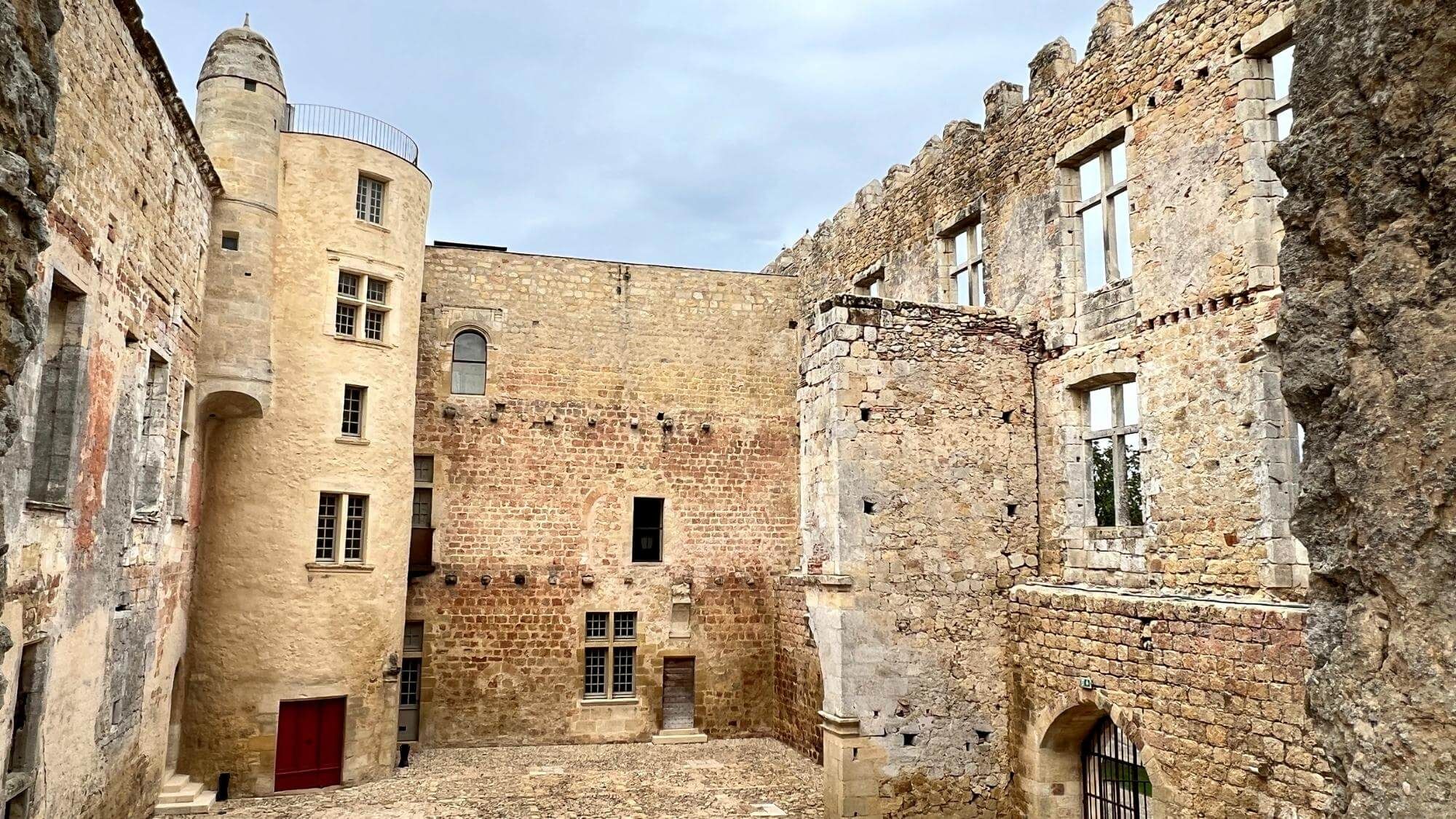 As Château de Fargues is so outstanding, why it is not a member of the 1855 Grand Cru Classé?
In fact, the history of the Château de Fargues castle began in the 14th century. It was built under the control of Cardinal Raymond Guilhem de Fargues whose uncle was the famous Pope who influenced the entire history of Catholicism, Pople Clément V.
On the night of May 24-25, 1687, a spark from a fireplace jumped out and spread a horrible fire, and this majestic castle was sadly engulfed by the flames. Although there were no casualties, the great fortune of the Lur Saluces family was burnt to ash…
Almost a century later, in 1785, Françoise-Joséphine, the mistress of Château d'Yquem married Louis-Amédée de Lur Saluces of Château de Fargues. Since then, they put all their efforts into Château d'Yquem. This is why Château d'Yquem, known as the "liquid gold", was selected as the only Premier Cru Supérieur in the Grand Cru Classé en1855; at that time, Château de Fargues had not been developed yet and its first bottle did not appear until 1943, so it missed the opportunity to be classified, unfortunately.
However, it must be stressed that Château de Fargues enjoys the same status as the Château d'Yquem in the European market. The aforementioned Mr. Alexandre de Lur Saluces, who managed Château d'Yquem, also brought Château de Fargues to the road of revival. Not only the quality of the wine was greatly improved (on par with Château d'Yquem), but also the restoration of the castle was going smoothly.
After the Lur Saluces family stopped managing Château d'Yquem, many noble wine lovers looking for the "classic taste" have turned to Château de Fargues, including myself.
Today, in the French market, the prices of Château de Fargues of old vintages are very reasonable. Considering the scarcity of old vintages in the market, I recommend those noble wine lovers collect more vertical vintages.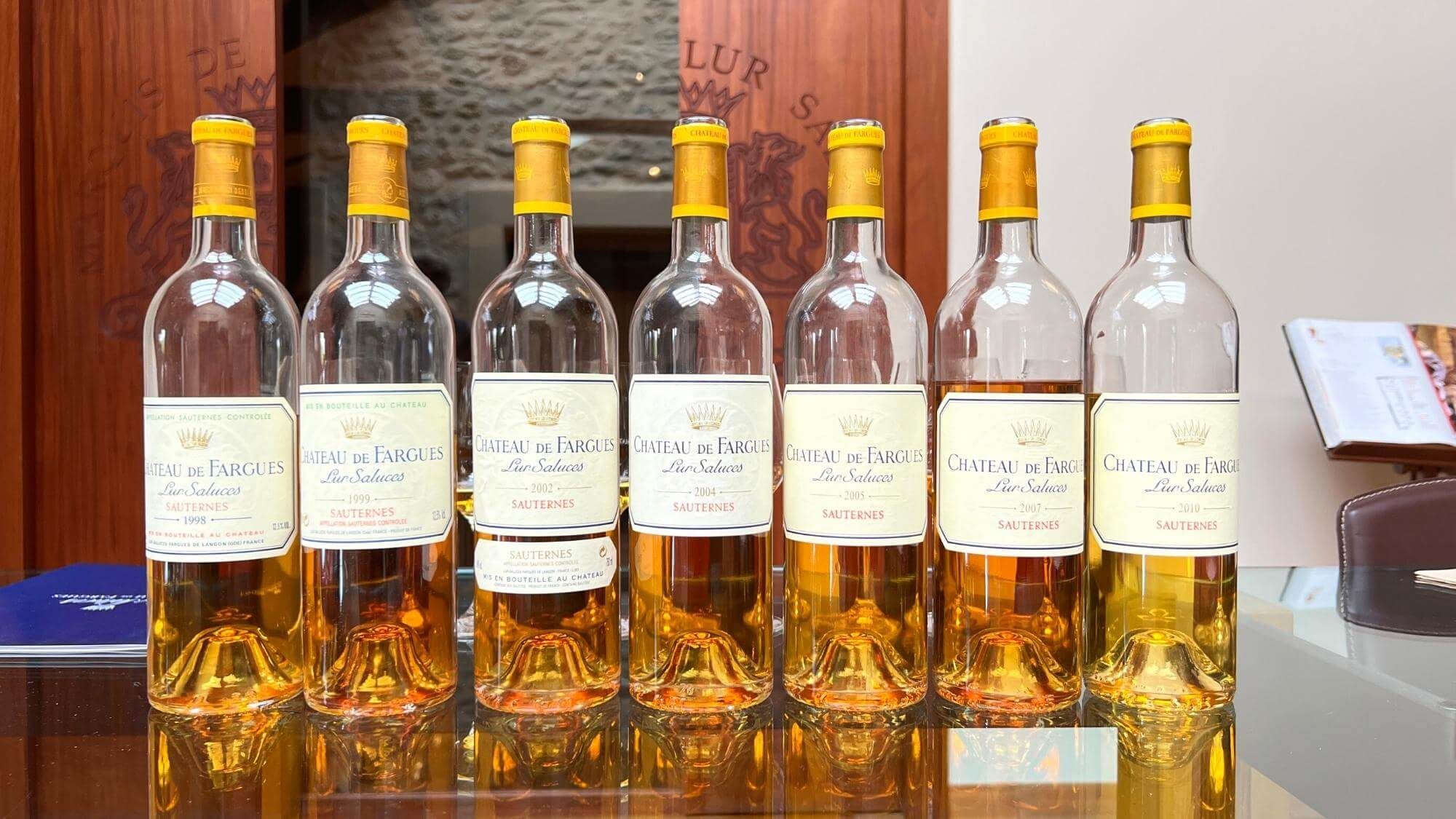 If you can follow me to this line, you must be a true AMA fan who loves to study the details of wine. Do you remember the question I asked in the title? Let me tell you more about this.
The story begins with a cross-border marriage in 1586, when Jean de Lur, a young man from the Lur family, fell in love with Catherine-Charlotte de Saluces, a young lady from Piedmont, Italy. The Saluces family was a close "rattaché" of the French royal family and had made a great contribution to the French military operations in the Italian hinterland.
Time flies. By the time these young couple married, the Saluces family had no male heir. In order to preserve the royal glory of Saluces, the Lur became Lur Saluces and kept the royal crown on the label of Château de Fargues forever.
The winemaking process of Château de Fargues is in fact very simple. The fermentation is done in small oak barrels with 100% indigenous yeast. After the process is finished, the wine will continue to age in the oak barrel for about 30 months. The philosophy of "less is more" is fully reflected.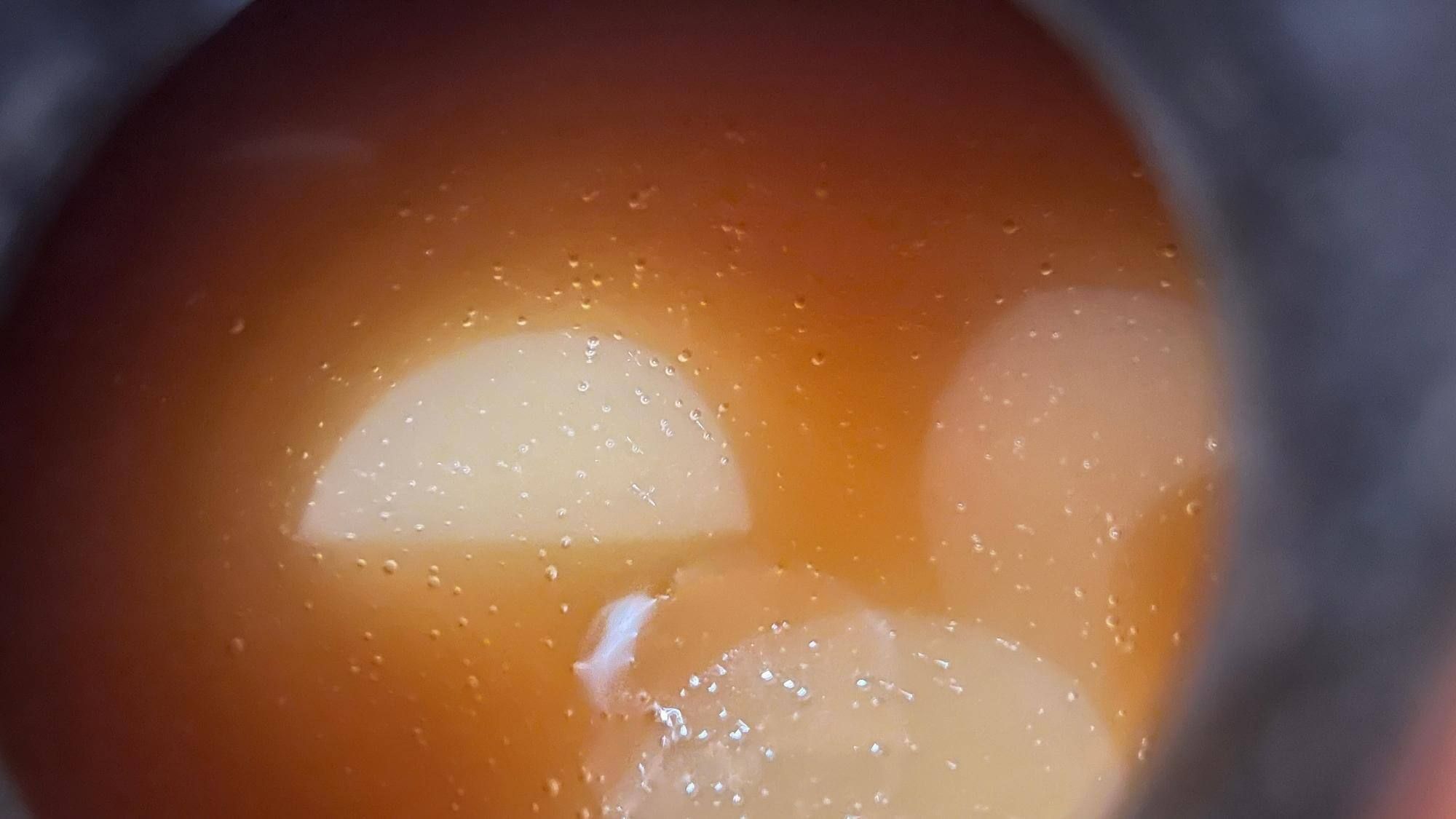 When I tasted Château de Fargues, I felt like I was opening a treasure box full of gems. There were pure amber, shining yellow diamonds, warm jade, and crystal with mysterious energy… They easily evoke my obsession and I want to collect them all in my cellar.
According to my vertical tasting, the overall style of Château de Fargues is more linear than that of Château d'Yquem (special emphasis: it refers to Château d'Yquem before the 2019 vintage). No matter how the vintage changes, it always maintains pure aromatic lines which can be unraveled one by one. What's more, no matter how much residual sugar there is or how obvious the oiliness is, Château de Fargues always melts once it touches your palate. It is such an intense wine, but it will turn into a flow when it reaches the tip of your tongue and always finishes with pure high acidity, perfectly satisfying all your expectations.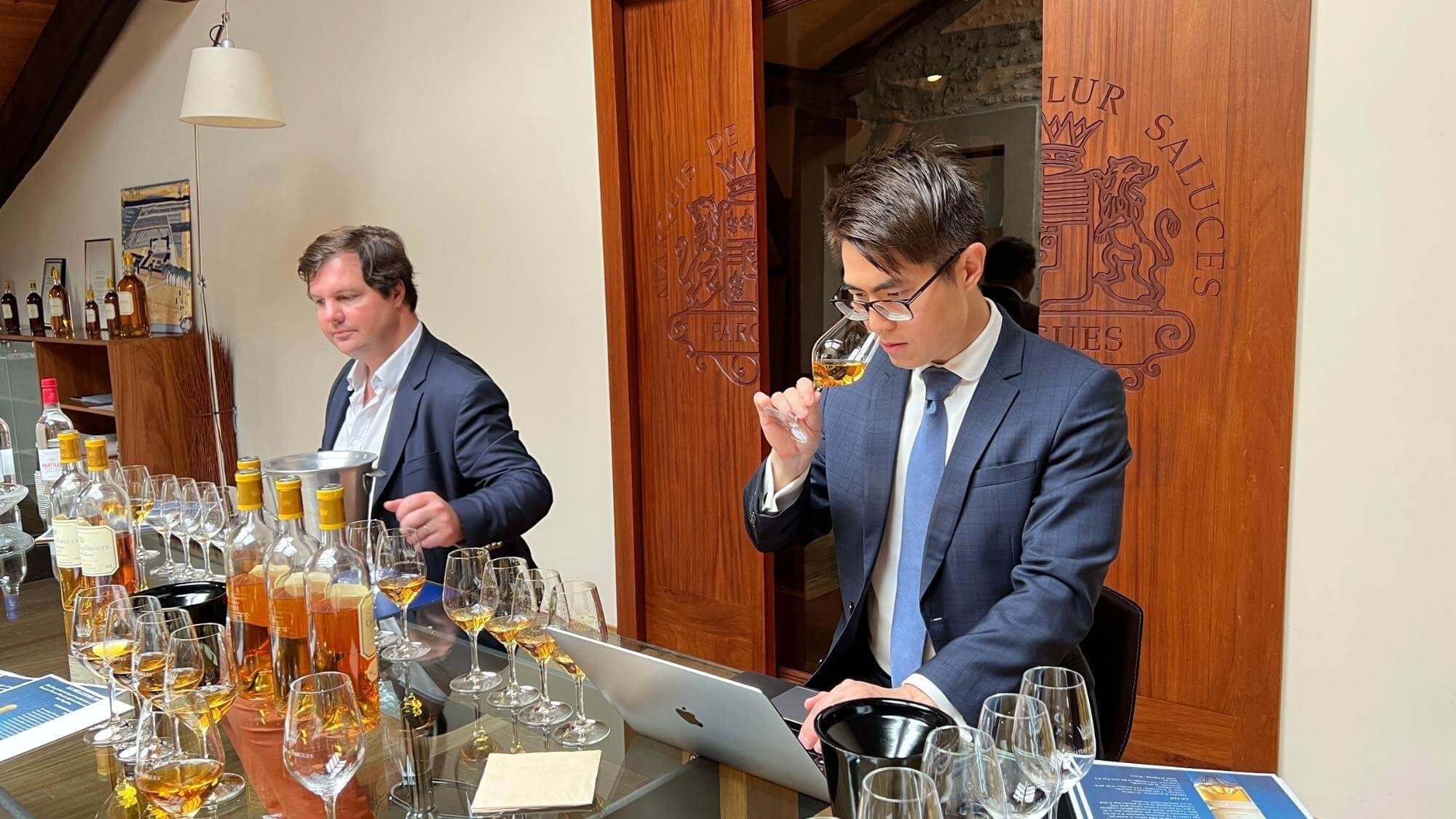 All things change over time. For the Lur Saluces family, everything in the world is just a cloud that passes in a flash, and only the spiritual values created by the whole family will always remain.
When I came here, time seemed to stand still. Phydiasse and I stood at the top of the castle in Château de Fargues in the wind, hugging and overlooking the surrounding vineyards and the forest far away, listening silently to the story of history told in the breeze and feeling it pass through our bodies and souls: desolation, touchingness, determination, persistence, many complex emotions intertwined around us. At that moment, silence is more powerful than words.
Château de Fargues is not only a representative of top-level noble wine but also a "living history" written by the legendary family of Lur Saluces with its life. This family epic will continue to be written under the leadership of Count Philippe de Lur Saluces and Countess Charlotte de Lur Saluces in the family's new generation.
Let's wish them a brighter future and eternity.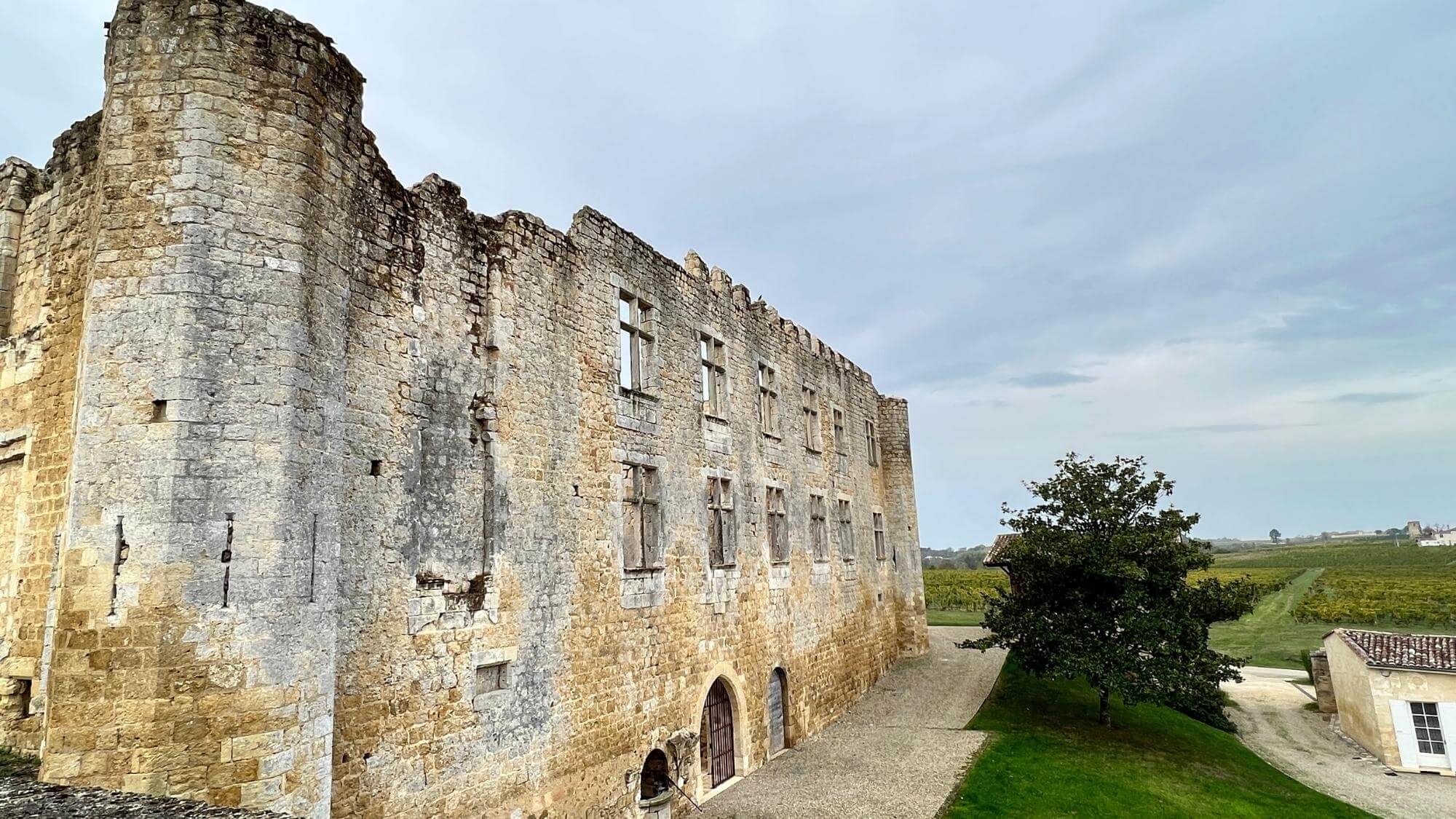 By Alexandre MA马先辰
10/11/2022