AMA Master Class in June
One-Week Tour in China
After the busy primeur season, Alexandre MA quickly immersed himself in his beloved wine education activities.
This time, in addition to the masterclass on Weekend des Grands Crus, Alexandre recently returned to China and conducted a one-week Master Class tour.
On June 10, 2023, the AMA Masterclass with the theme: «La perception de la dégustation et de la notion de terroir à Bordeaux par un critique du vin chinois (The Perception of Tasting and Terroir Concepts in Bordeaux by a Chinese Wine Critic) », was successfully held in partnership with the Union des Grands Crus de Bordeaux.
From the perspective of a Chinese wine critic, Alexandre MA conveyed his long-held understanding of Terroir and specific terroirs in Bordeaux through expressive and vivid presentations infused with Eastern elements, which resonated with attendees from around the world.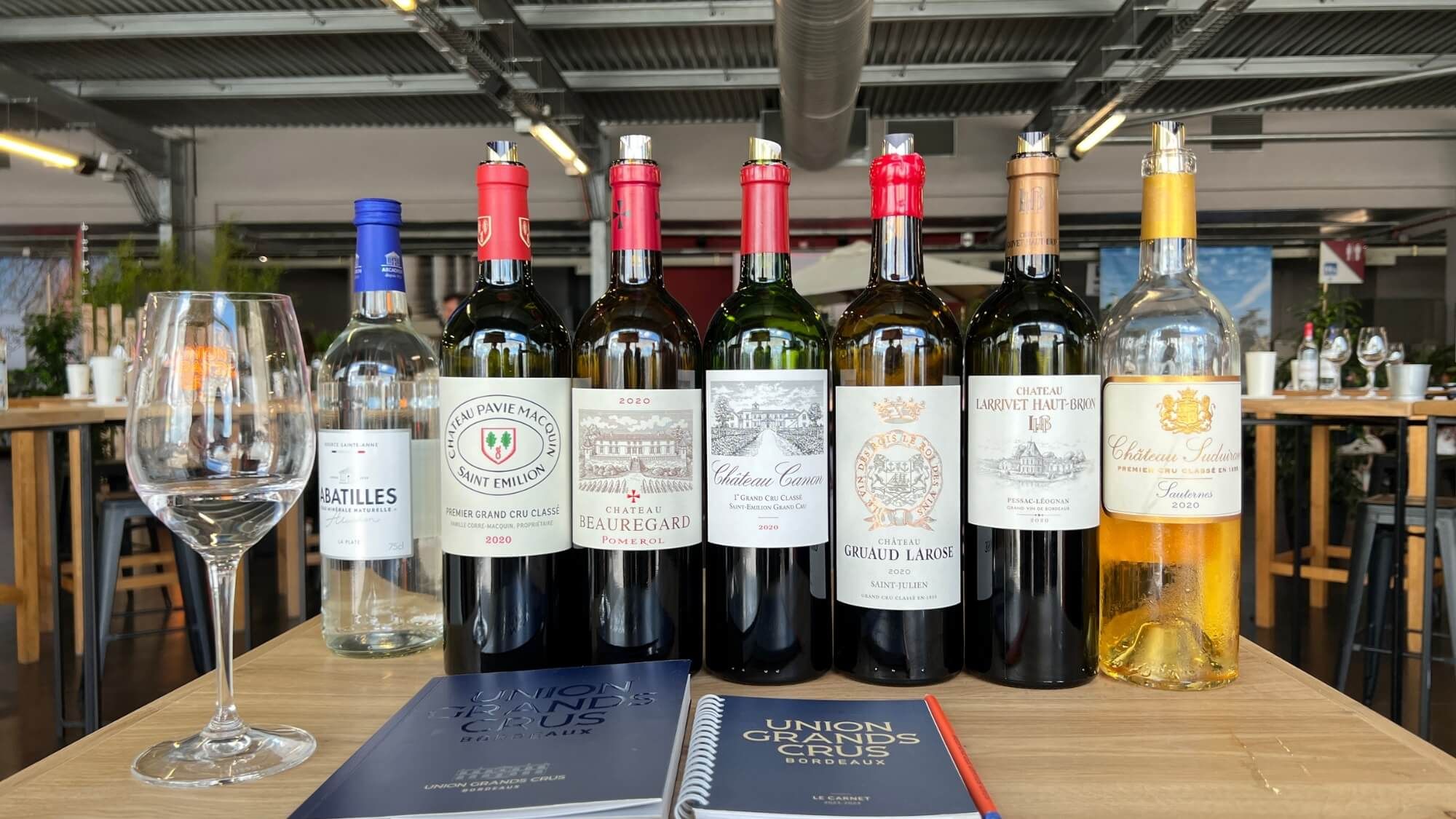 Moreover, after 3 long years, Alexandre MA was once again invited to conduct a one-week Masterclass itinerary in China. The itinerary spanned Beijing, Shanghai, and Hangzhou, covering wine regions from Bordeaux to the Rhône Valley.
Together with passionate Chinese consumers, he engaged in interactive sessions and shared his knowledge and experiences. Alexandre MA expressed his immense satisfaction in teaching and sharing knowledge, despite the limited seating capacity that prompted some wine enthusiasts to stand throughout the sessions.
The successful journey in China has further motivated Alexandre MA to continue deepening his learning and exploration, as he eagerly looks forward to bringing more professional wine knowledge to wine lovers both in China and internationally.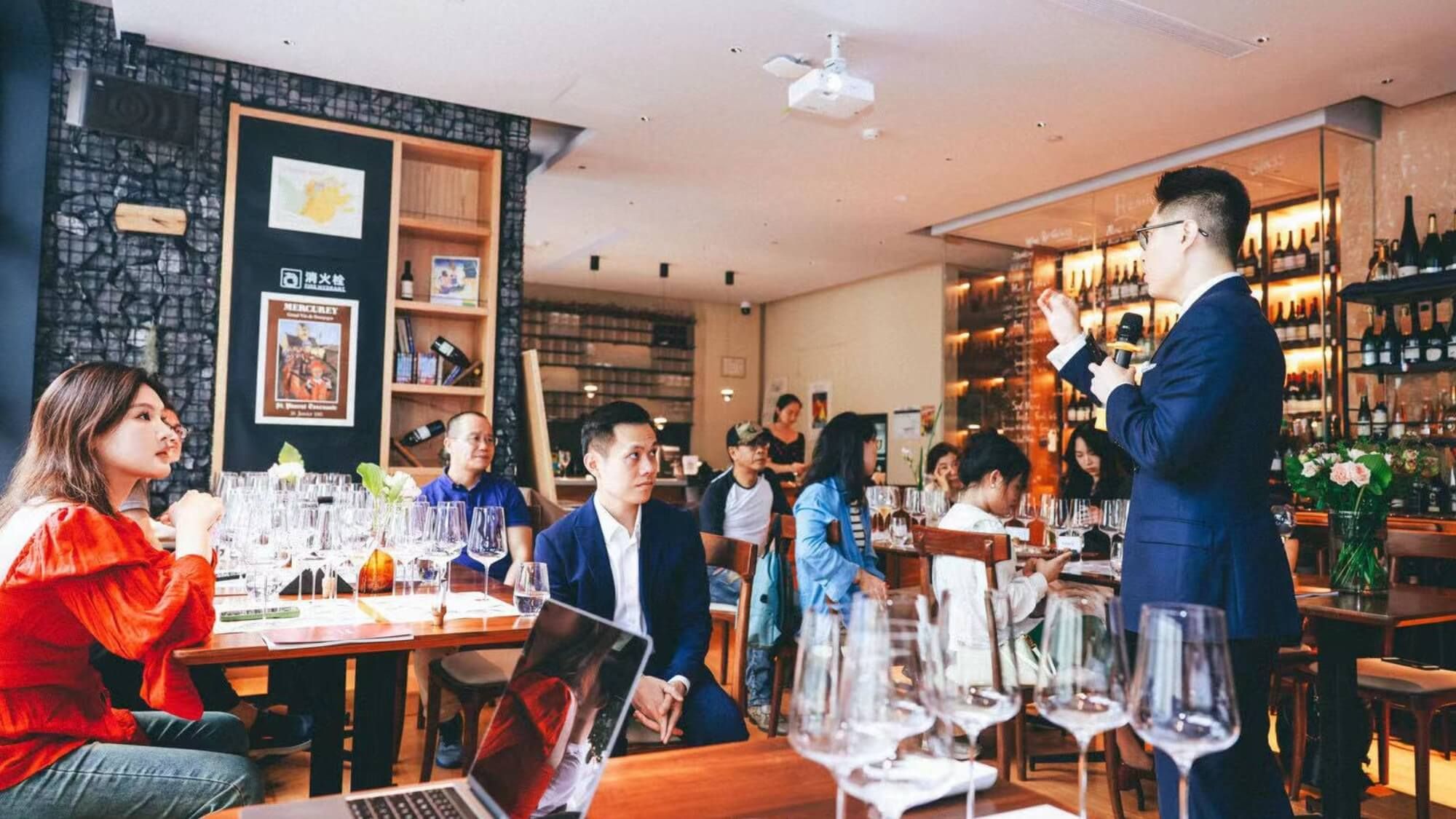 June 17,  2023 – Beijing 
Bordeaux 2016 Grands Crus Classés Tasting and Dinner Event
Alexandre MA's first stop upon returning to China was an exquisite dinner event at the Michelin-starred restaurant, "Lu Shang Lu"【鲁上鲁】, in Beijing. The 2016 vintage unquestionably holds a significant place among the exceptional years in Bordeaux. During this memorable evening, some wonderful 2016 vintage grands vins including Lafite 2016 were tasted. All participants experienced the delightful combination of creative dishes and fine wines, while sharing their expertise and captivating stories, creating a vibrant and interactive atmosphere.
Wine List
Château Lafite Rothschild 2016
Château Montrose 2016
Château Figeac 2016
Château La Conseillante 2016
Domaine de Chevalier Blanc 2016
Château Suduiraut 2016
June 20,  2023 – Shanghai 
San Nian Jian【叁年间】
AMA Master Class – AMA Selection 2019 
Thanks to San Nian Jian【叁年间】, AMA Selection 2019 had its first offline encounter with Chinese wine enthusiasts. Despite the limited seats, the enthusiasm of everyone remained undiminished: Over forty wine lovers joined the event for an exquisite selection of wines from three categories: <Kunlun Selection>, <Hidden Dragon Selection>, and <Hidden Jade Selection>. Alexandre MA expresses his sincere gratitude for the opportunity to share these remarkable wines, and anticipates future occasions where he can continue this journey with more participants.
Wine List
<Hidden Jade Selection>
Chateau Siran 2019
Chateau Tour Saint Christophe 2019
Chateau Lilian Ladouys 2019
<Hidden Dragon Selection>
Château Phélan Ségur 2019
Domaine de Chevalier 2019
Chateau Pédesclaux 2019
<Kunlun Selection>
Chateau Leoville-Las Cases 2019
Chateau Canon 2019
June 21,  2023 – Shanghai 
Grapea & Co.
AMA Masterclass: Exploring the Region of Northern Rhône Valley
Northern Rhône Valley holds a special place in Alexandre MA heart. The participants at the event showcased a deep understanding of these wines, going beyond stereotypes and embracing a spirit of exploration. The enthusiastic interaction among participants extended our originally planned two-hour gathering by an extra hour. Alexandre MA spent a delightful evening immersed in joyful discussions with all attendees and created beautiful memories together. Many of the attendees conveyed a sentiment of  gaining a whole new understanding of wines from the Rhône Valley.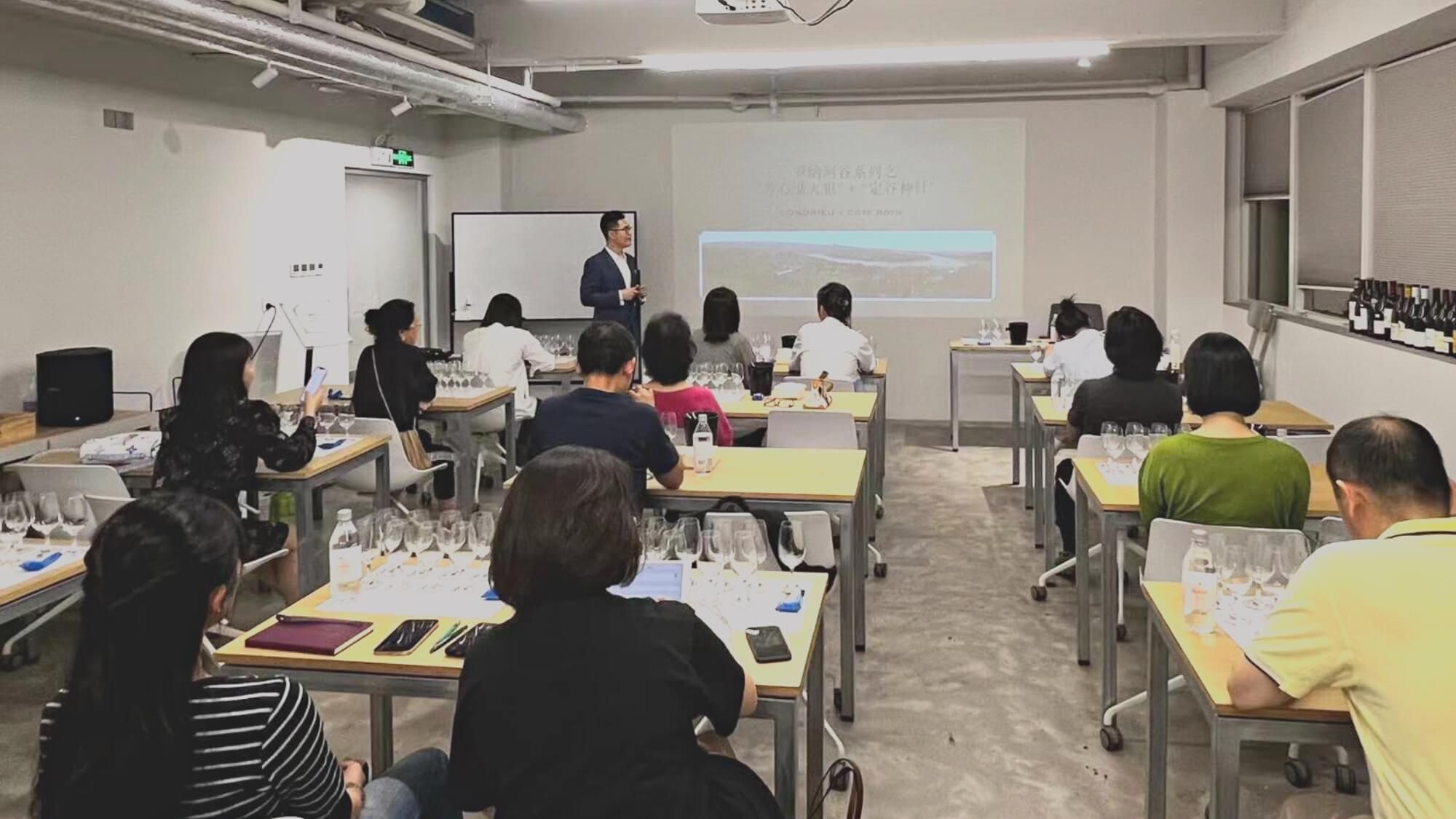 Wine List
Domaine Georges Vernay 
Terrasses De L'empire Aop Condrieu Blanc 2019
Domaine Georges Vernay
Coteau De Vernon Aop Condrieu Blanc 2019
Domaine Georges Vernay
Maison Rouge Aop Côte-Rôtie Rouge 2018
Domaine Levet Côte-Rôtie 
La Peroline 2017
Jamet Jean Luc Côte-Rôtie 
Cuvée Pirate 2016
Domaine Rostaing Côte-Rôtie 
Ampodium 2019
Domaine Rostaing Côte-Rôtie 
La Landonne 2007
Domaine Rostaing Côte-Rôtie 
La Landonne 2003
Domaine Rostaing Côte-Rôtie 
Côte Blonde 1995
June 22,  2023 – Hangzhou
Winesdays | Lookvin
AMA Masterclass: Bordeaux 2010 Grands Crus Classés Tasting
A marvelous journey about Bordeaux unfolded at the charming Winesday wine bar in the beautiful city of Hangzhou. Participants from different cities of China, like Beijing, Nanjing, and Hong Kong all flocked to this event, showcasing their profound love for wine and unwavering support for Alexandre MA.
It was during the Chinese Dragon Boat Festival, all attendees had a great time tasting the Bordeaux 2010 Grands Crus Classés wines while the fragrance of Zongzi wafted through. All participants interacted and exchanged ideas, sparks of inspiration ignited among them.
Wine List
Château Lascombes 2010
Château Lagrange 2010
Château Kirwan 2010
Château Canon 2010
Château Pichon-Longueville Baron 2010
Château Pichon-Longueville Comtesse de Lalande 2010
June 23/24/25,  2023 – Shanghai 
Grapea & Co.
WSET Level 2 In Wines
It was time for one of Alexandre MA most familiar parts: the WSET Course Level 2 in Wines. The students were wine enthusiasts from various fields in Shanghai. What was originally a class with 15 places quickly became a full house with the number of registrations soaring to 30! 
Grapes&Co. prepared two sets of 50 tasting wines representative wines representing renowned wine regions worldwide exclusively for this course. Together, all students explored the world of wine with Alexandre MA for three days.
We would like to express our sincere gratitude to all the organizers and participants, thanking them for their unwavering support and enthusiasm. He eagerly looks forward to reuniting with everyone in the future, where they can share more unforgettable knowledge about French wines together.