AMA Tasting Report
Condrieu 2019 and 2020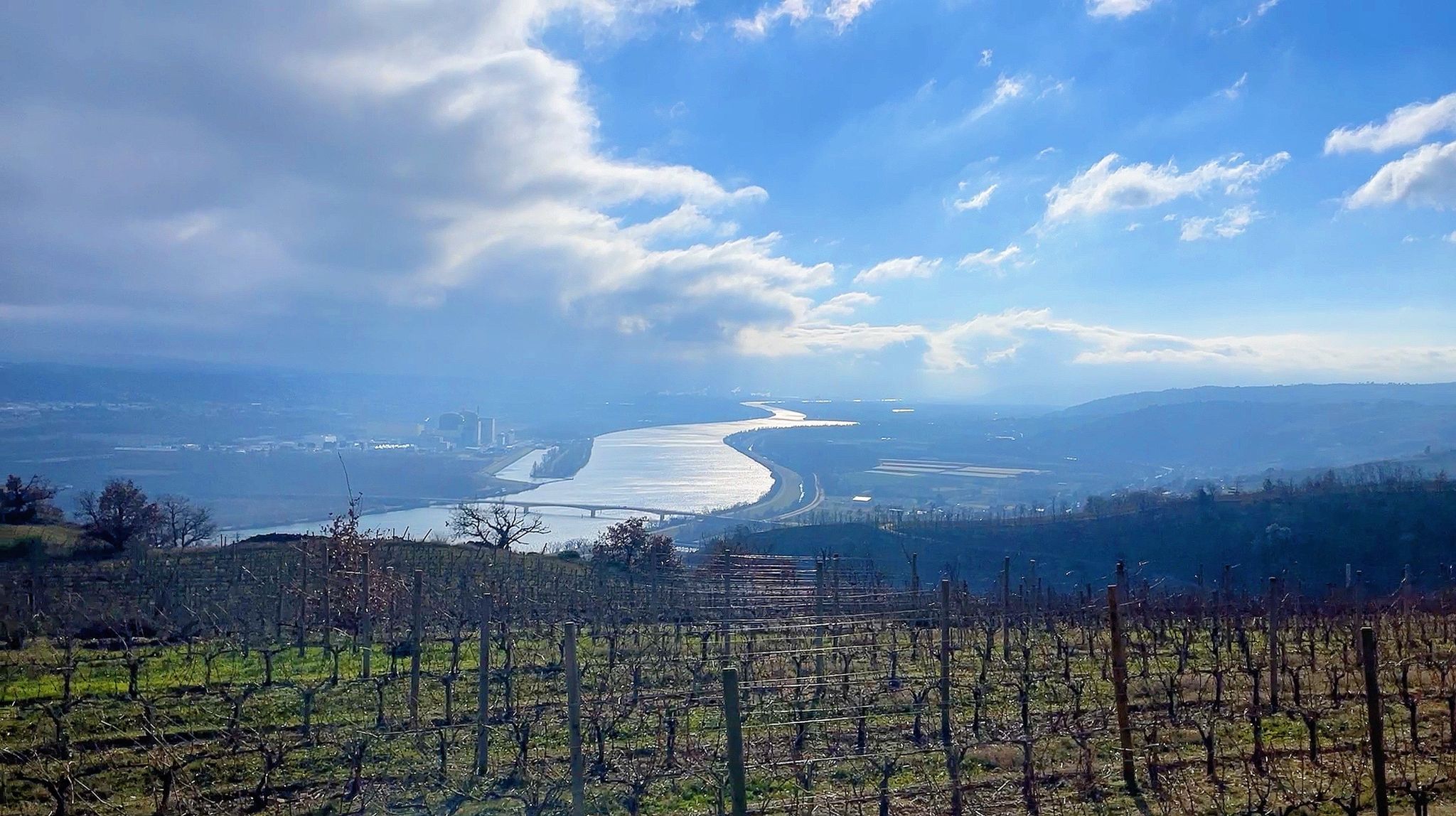 In the week just before the Spring Festival, I made myself the final work plan – to visit the wineries in the Northern Rhône Valley. After reading the full schedule, Phydiasse solemnly declared that she would not go with me. I asked her why, and she said that because this tour would make her tired as hell…
My first reaction after hearing this was like: Great, I need to hurry up and contact a few more wineries. So, I drove my car and visited 33 wineries and tasted more than 200 Condrieu and Côte-Rôtie that I had been longing for. Today, we will start with Condrieu, "the best Viognier" appellation in the whole world in my opinion.
I remember that the last time I tasted Condrieu with such intensity was in 2018. After four years, when I set foot on the road to revisit the winery, what I see is a Condrieu with incredible diversities. This lush and rich wine became more slender and more delicate, in particular, the "reserved" and "refreshing" style Viognier, which I have admired since the early years, started to emerge in the 2019 and 2020 vintages. Even Yves Gangloff, which has always possessed oak barrels at a young age, started to become fresh and translucent, such an amazing experience.
After visiting the wineries, I found that most of them chose elegant and fresh styles used more neutral aging containers, for example, Pierre Jean Villa not only used large 1500 and 600-liter oak barrels but also introduced amphora for aging. Even Stéphane Montez, which has always been known for its oak barrel, has reduced the proportion of new barrels considerably. Its Les Grandes Chaillées only matured in 25% of new barrels, all of which are 600-liter barrels.
In addition, I also found some pioneers like Domaine Bott. They made Viognier show its intense and piercing acidity and purer and more transparent palate through early harvesting. I am not sure if this style will be accepted by all of the fans of Condrieu, but it is no doubt a breath of fresh air for the Condrieu family.
Of course, for those who keep their traditional winemaking style are still the aces of Condrieu, whether it is the elegant and sublime Domaine Georges Vernay, or the calm and intense Domaine Bonnefond, both of them present the rich and fragrant character of Viognier in a soft and gentle way. Even La Doriane (E.Guigal), 100% new barrel and 100% malolactic fermentation, shows us the "perseverance of Condrieu" in its best way.
In my opinion, the Condrieu today is in the best of times that I have ever experienced. You can find any Viognier you want here, and all wines with various styles have the best quality. No matter what kind of Viognier you are into, you will find any answer you want here. Before I officially introduce my tasting notes, I would like to briefly summarize the climate and features of the two vintages I tasted this time.
For the 2019 vintage, the temperature was pretty high during the growing season, and water deficiency was a huge problem; only the old vines with deep roots play well in this vintage. In general, the sugar level is pretty high, with an oily texture. The aromas are dominated by tropical fruit and ripe drupe. At the same time, the acidity of this vintage is comparatively low. For those grapes planted on the east-facing and higher altitude are more distinctive in this respect.
The vintage of 2020 in Condrieu is my favorite, it was not as dry and hot as 2019. The large diurnal temperature between day and night not only provides the grapes with a refreshing acidity but also an exceptionally clear fruitiness. For Viognier, which is not naturally acid, the vintage of 2020 contributes incredible freshness and purity. Besides, the palate of this vintage is particularly transparent, the minerality on the finish is more slender, and the classic oily texture becomes more delicate and milder. In my opinion, 2020 really can bring out all the best characteristics of Viognier, and if you are interested in Condrieu, you can stock up a few bottles.
For more details about the specific wines, please click on the buttons below. This time, I have selected more than 30 excellent representatives with scores over 90 points, many of which can be seen in my private cellar.
By Alexandre MA
01/03/2022
*Among the wines tasted, only wines above 90 POINTS  are listed