AMA Tasting Report
Côte-Rôtie 2018 and 2019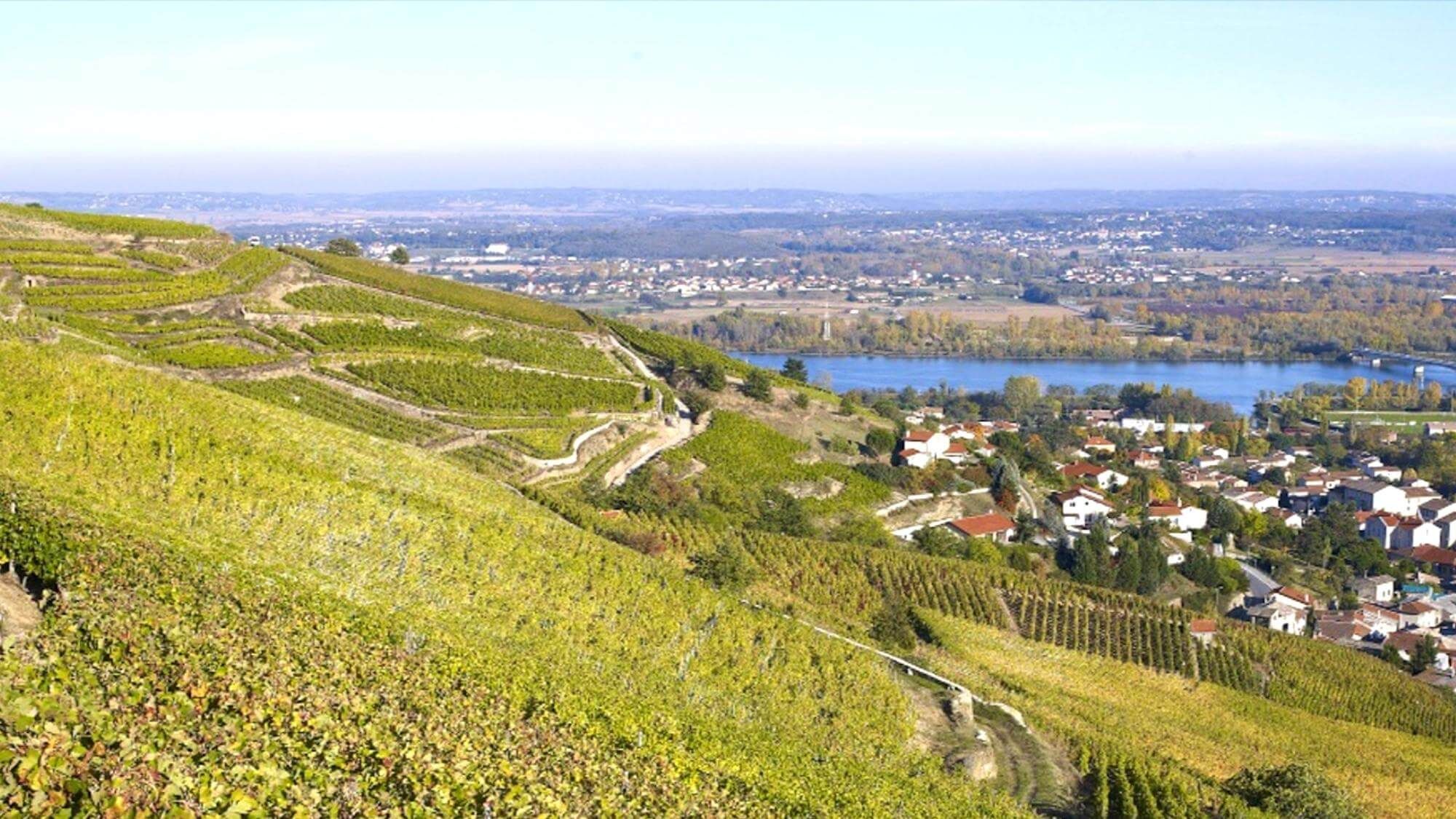 When I said I was leaving for the Rhone Valley to prepare for my tasting report, I received many messages from domestic importers urging more. Everyone wants to know what wines from the popular Côte-Rôtie appellation are the ones to buy.
No problem, here we go.
But before we get started, I must emphasize that the Côte-Rôtie in China are mainly La La La and the Northern Rhône Three Musketeers (except for a small group of consumers), which represent only part of the Côte-Rôtie characteristics.
This time, I'd like to provide you with a feast of Côte-Rôtie, some of them may turn your perception of Côte-Rôtie upside down, but they are all outstanding in their respective fields. You can check out the specific performance of each wine in the annual paid content on my website, and today I just want to share with you what I learned and felt during this visit.
Opinion #1: There's a mounting tendency for whole bunch fermentation
When the influences from the Parker era subsided, the Côte-Rôtie wineries started "the Renaissance of whole bunch fermentation", especially the new generation of winemakers born in the 80s and 90s, who are absorbed in stems to the point of obsession. Domaine Chambeyron, for example, who has always been known for his de-stemming, uses 30% whole bunch fermentation for his Chavaroche single vineyard, and Vignobles Levet has gone so far as to use 100% whole bunch fermentation for his flagship La Péroline.
In my opinion, it doesn't really matter how many stems are used, but what kind of stems should be chosen? Pierre Jean Villa told me that he used 100% whole bunch fermentation in his Fongeant, but removed all the unwanted green parts of the stems so that when we drink this wine, we can hardly feel any trace of stem but elegance.
Opinion #2: Intense barrel aging is fine, but they must be perfectly integrated
I'm not averse to new barrels, 100% new oaks either, as long as they are able to make it "seamless". This time I found that some wineries that burst onto the scene in the 90's were still going for new oak + long aging, and though the structure on the palate was still powerful, but the Syrah's unique aromas were not there at all.
Frankly speaking, no one can surpass E.Guigal in the race of new oak and long-time barrel aging, so what's the point of going through all the trouble to be stolen the thunder? It's better to work on a new barrel ratio that suits you.
On the contrary, some wineries are so ambitious to try 0% new oak. While they do have a beautiful clarity of aromatic expression in their youth, they can hardly achieve the level of complexity and layering on the palate that Stéphane Ogier has. (Stéphane Ogier chose 600 liter oak to age the Condrieu first and then the Côte-Rôtie the following year.)
After all, the percentage of new barrels really doesn't matter, in Côte-Rôtie nowadays, the winners are those who can age the barrels like the ladies' "invisible make-up". The Domaine Duclaux Maison Rouge is excellent in this respect, with 40% new barrels, but no trace of oak throughout, full of transparency and ultimate elegance.
Opinion #3: The popularity of single-vineyard
When E. Guigal launched La Mouline in the 1960s, he would never have imagined that today's Côte-Rôtie would be so many single-vineyard wines. While I personally love the idea of single-vineyard, I always feel that we can't go too extreme in Côte-Rôtie. In other words, you can't make a single vineyard wine just for a label with a single-vineyard name on it. Especially for those single vineyards that are not so exceptional in terms of terroir. For example, during this tasting, I found that some single-vineyard prestige cuvées were not as complex and varied as their classic cuvée blended with different vineyards.
Well, this is what I have learned this time.
Last but not least, I would like to end this article by outlining the characteristics of the vintage of 2019 that I tasted this time in a few sentences.
Côte-Rôtie 2019 had a particularly windy spring, especially the strong winds during the flowering period broke some shoots. Experienced a really dry and hot July, water deficiency was quite a common issue for all wineries. The turning point of this vintage was the 100mm of precipitation in August and the ideal diurnal temperature from mid-August to late August. So we get riper fruits and intenser tannins in the 2019 vintage. For those wineries that use strong macerations and a high percentage of whole bunch, it must have the right balance on the palate. In contrast, the vintage of 2018 was a similarly hot vintage, but without the water deficiency in 2019. The fruit is ripe and plump, and the body is round and mellow. Overall, I think the vintage of 2018 in Côte-Rôtie has a better performance in general.
In conclusion, I want you to pay attention to the Côte-Rôtie from now on, because its future is today's Burgundy. This is the statement I made here, and time will prove it in the future.
By Alexandre MA
05/03/2022
*Among the wines tasted, only wines above 90 POINTS  are listed