AMA Vertical Tasting
Château Jean Faux
(2005-2020)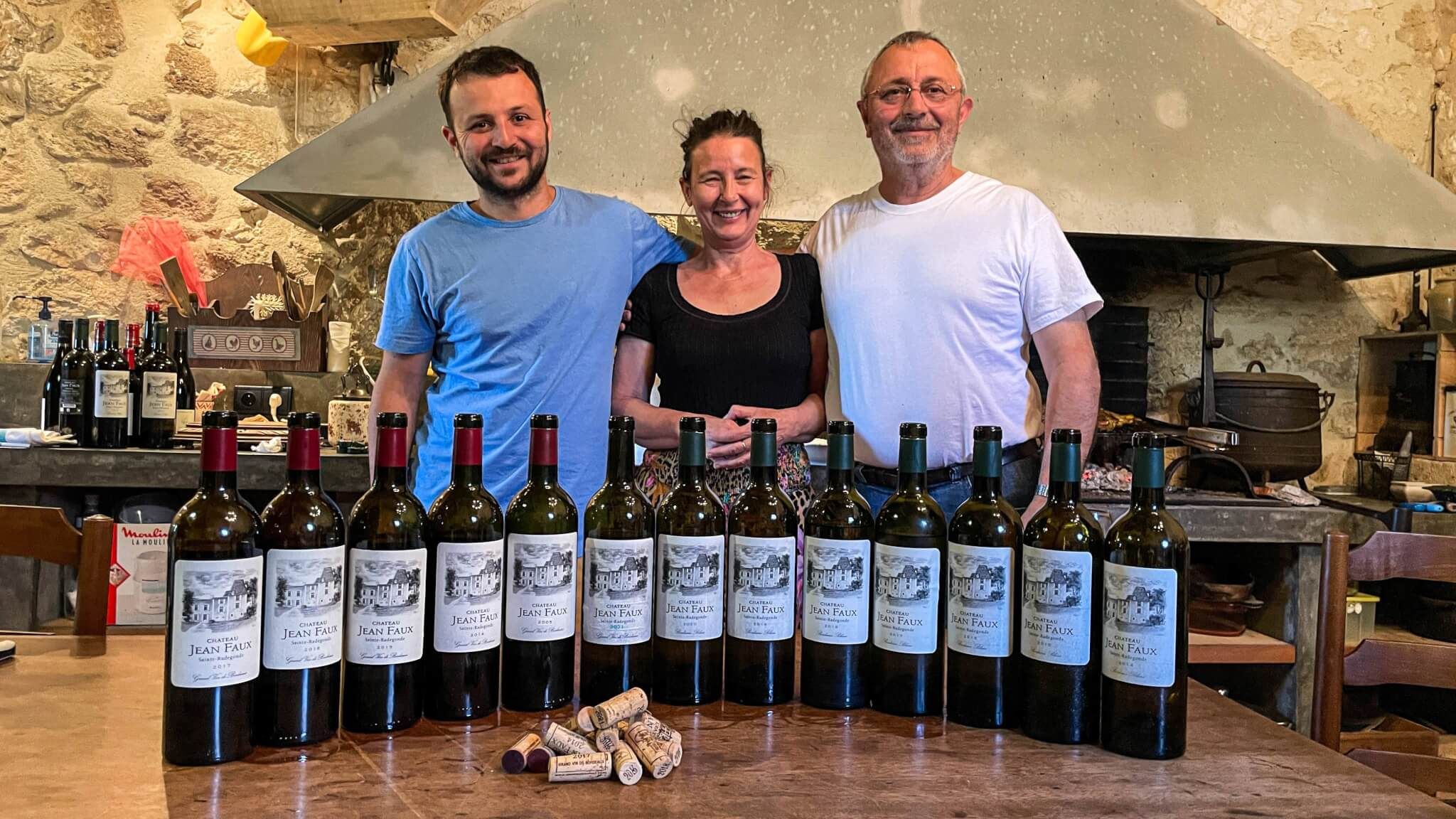 "Who is the 'Queen Bee' in Entre-Deux-Mers?"
In my opinion, it's neither the peacock who uses Drops of God to flaunt all day long, nor the dandy who is always talking about beating 1er Grand Cru Classé in blind tastings, but the one who is more than 60 kilometers away from Bordeaux, a small winery that takes a back seat in wine-making, Château Jean Faux.
The first time I tasted Château Jean Faux (Cuvée Sainte-Radegonde) was at a Bistro in Bordeaux, and I was just looking for a bottle of affordable white to whet my appetite, but I found a treasure. Its rich, oily body and endless variations on the palate completely overturned my traditional impression of Entre-Deux-Mers, and its quality was up to the standard of a fancy Pessac-Léognan white.
I then had the opportunity to taste different vintages of Château Jean Faux's red (Cuvée Sainte-Radegonde). After many times of verification, I must say: Château Jean Faux is worthy of the name of the crown jewel of Bordeaux Supérieur, with its streamlined body, fine powdery tannins, and the savory flavors that linger on the palate at the finish, all reveal the style of fascinating Grand Cru Classé.
Before this summer holiday, I received a generous invitation from Château Jean Faux. So, with curiosity and questions in my head, I set out alone to the small limestone plateau of Entre-Deux-Mers in the village of Sainte-Radegonde.
Pascal Collotte, the owner of the estate, is a particularly spontaneous person, always speaking with a big smile. But when you talk to him, you will find that he has a deep knowledge of wine and terroir. Since 2007, when Pascal has been working full-time in the winery, he has made all efforts with one goal in mind: to follow the natural growth of the grapes.
In his opinion, only those grapes that are grown naturally achieve outstanding ripeness, and using fully ripe grapes is the only right way of making good wine.
For this reason, Pascal began his BIO transition early on, and after receiving its organic certification, he went on to fully implement the biodynamic viticulture, which was very rare throughout Entre-Deux-Mers and even in the entirety of Bordeaux. The cellar at Château Jean Faux is very simple and modest, but the equipment inside is very sophisticated, especially those Grand Cru level oak barrels.
What thrills me was that he had been a shareholder of Saury, a famous cooperage company. And he has a very avant-garde understanding of the toast of oak barrels. This is evident in the making of the red and white Château Jean Faux. The red is aged in oak barrels for 12-14 months, and although the proportion of new barrels remains at around 50%, both old and newly bottled vintages show almost no signs of roasting. The integration is very well handled; the barrels used for the fermentation and aging of the white are not toasty notes at all, but are boiled in warm water to achieve an effect of "low-temperature toast" (IMMERSION LUMIERE), which washes away the coarse tannins from the staves without adding any toasted flavors. This explains the terrific purity of Château Jean Faux's white.
After the visit, Pascal arranged a magnificent vertical tasting for me, with a total of 13 red and white wines from different vintages. Want to know which vintages were more outstanding? Then head on over to my website and see for yourself.
See you next time in my vertical tasting!
Cheers!"
By Alexandre MA马先辰
20/07/2022
*Among the wines tasted, only wines above 90 POINTS  are listed