AMA Vertical Tasting
Le Dôme
(2011-2019)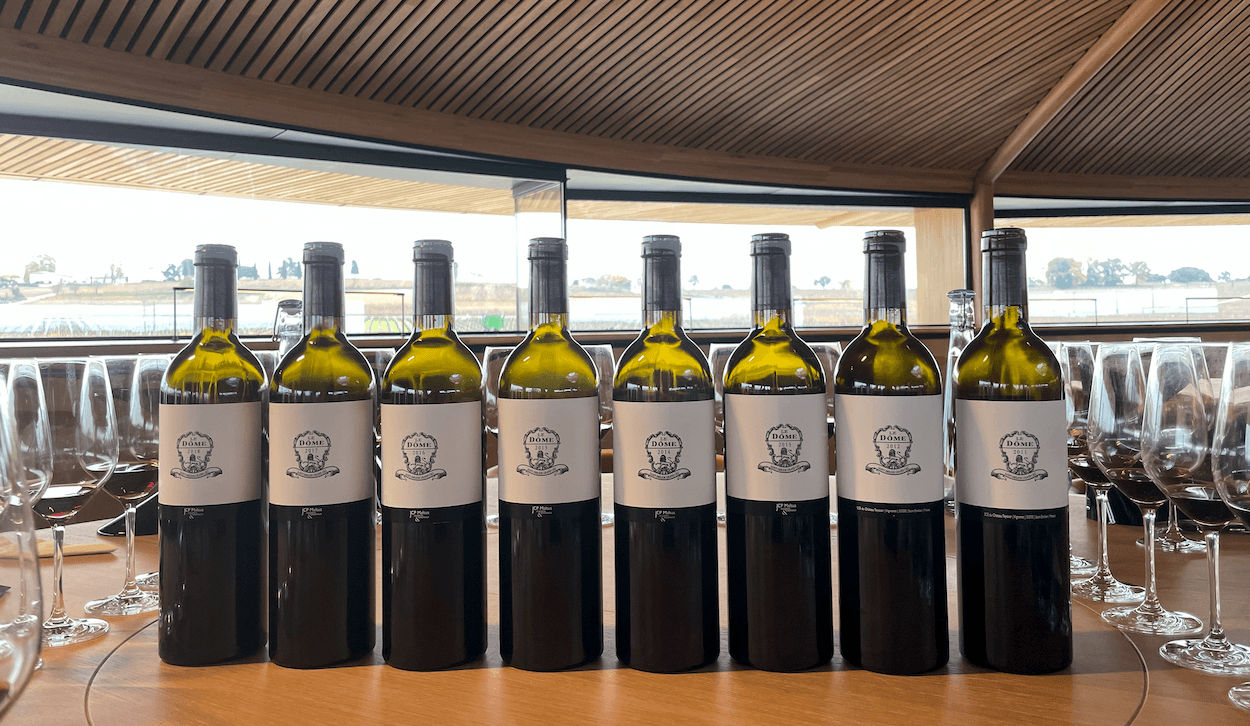 I recently visited a mysterious winery that just finished the renovation, an UFO winery that landed in Saint-Emilion from the other planet, Le Dôme.
I've only tried their wines twice before. Once in a blind tasting, once on the En Primeurs tasting this year. These experiences really impressed me, so once I received their vertical tasting invitation, I stepped on the gas to the cellar…
I appreciate Le Dôme's <unique free style>. In its dictionary, there is no restriction of family heritage, no over-zealousness of technology. Le Dôme has its unique philosophy, which is capable of combining all surroundings and creating its own universe. Its characters are expressed in each vintage and written in Jonathan's DNA. This is why when people first taste Le Dôme, they won't think it is a typical Saint-Emilion wine, but a few seconds later, people will get fascinated by its delicious Cabernet Franc. From my point of view, this is the signature of Le Dôme.
Talking with Jonathan, you will find the Rock and Roll owner has a well-detailed heart, which is similar to my beloved Northern Rhone Valley. If you assimilate Northern Rhone Valley to a Slow Rock, then Jonathan is rolling this rock guitar to play a classical symphony. (like a rock-version of FOUR SEASONS). To be honest, as a local wine critic who gets used to the Saint-Emilion limestone plateau, I was wondering about the Le Dôme at first because there was no super premium wine coming from the terroir of clay-sand soils in Saint-Emilion. But after a 9 vintages' vertical tasting, I must admit that Le Dôme has achieved it. It showed us that it's possible to make premium wines on clay and sandy soils with a disruptive expression. Meanwhile, Le Dôme has given me a new dimension to think about the future and the possibilities of this type of terroir in Saint-Emilion. Of course, the success of Le Dôme is thanks to Jonathan's tireless and endless efforts over the past 20 years, especially for a newcomer.
When I asked him why he preferred to buy a winery in Bordeaux rather than in other regions, Let's listen to his rock and roll answer, <Bordeaux is Formula 1, it's the greatest competition where I can race.>
Now, you may understand why I called Le Dôme a Rock and Roll Symphony? In Le Dôme's world, he is who he is, a unique firework.
*Among the wines tasted, only wines above 90 POINTS  are listed