AMA Vertical Tasting
Château Haut-Bages Libéral
(2010-2019)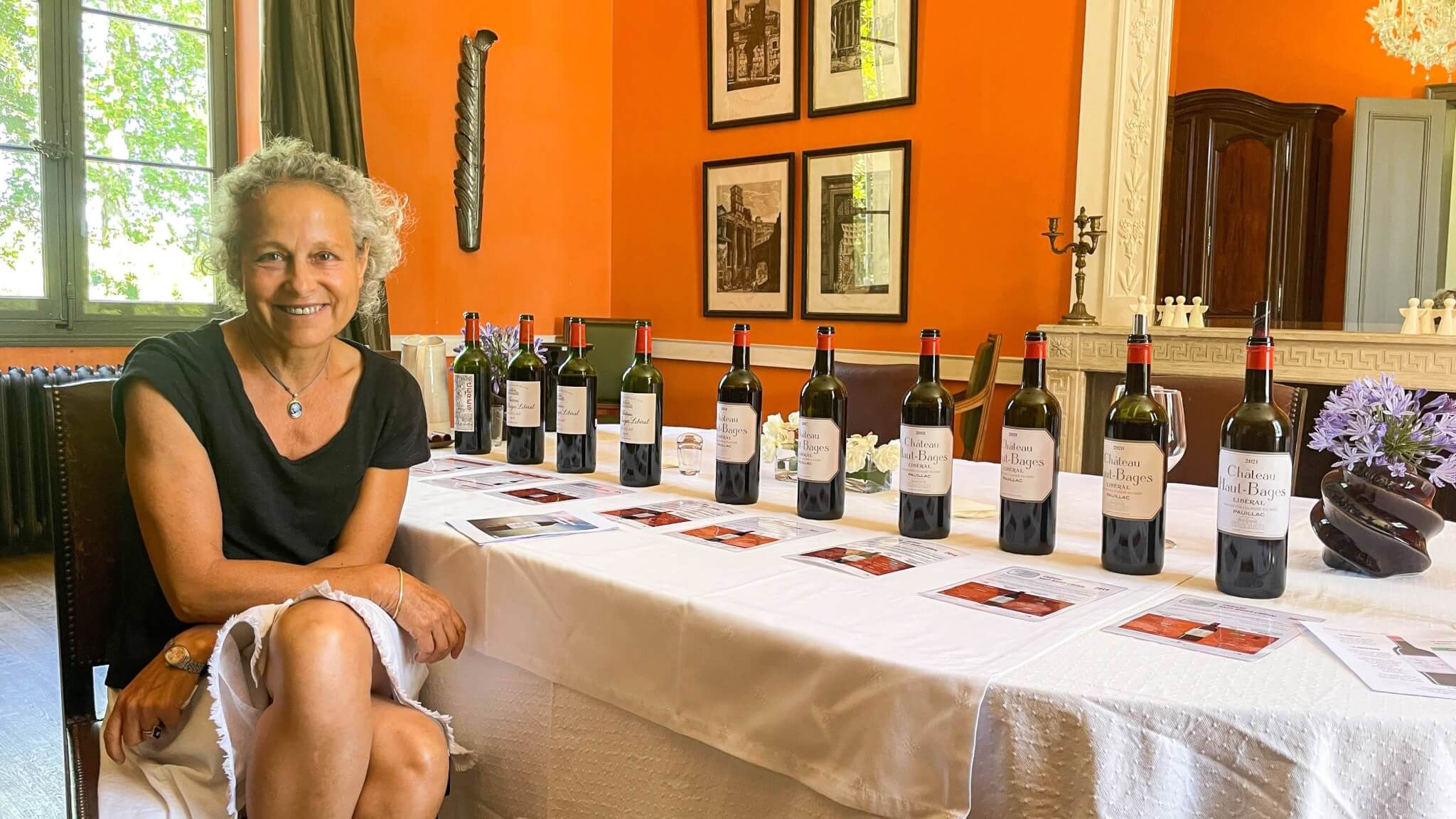 Château Haut-Bages Libéral is a Grand Cru Classé that I especially set my eyes on in recent years. What I have found from my tasting is that this biodynamic winery, which is rarely seen on the Left Bank, has become more stable in delivering a pure and natural style. The explicit aromas and crisp and juicy tastes have created an agile and lissome profile for Château Haut-Bages Libéral, which is very different from the serious and powerful image of traditional Pauillac. The image of a Swift flying over Pauillac stuck in my mind during this vertical tasting.
Two weeks before receiving the invitation, I sent a message to Ms. Claire Villars-Lurton, owner of Château Haut-Bages Libéral, expressing my intention to visit the vineyard, which is dominated by clay-limestone and classic gravel soil, and find out what makes this Pauillac château stand out with its.
On the day of the visit, Mr. Thomas Bontemps, the Technical Director, accompanied me to the vineyard, walking for two hours under the scorching sun. As Phydiasse concluded, "you got another shade of tan". But it was definitely worthy and helped me understand and respect more of the biodynamic philosophy that Claire emphasizes.
During my visit to the vineyard, I found that the philosophy adopted by Château Haut-Bages Libéral is quite similar to the concept of "conditioning and nourishing" in traditional Chinese therapies. Much of the work done at the winery follows the rule of minimal intervention and creating an independent ecosystem.
For example, the winery has planted various herbaceous plants in the vineyard to create microbial diversity, aiming to improve the soil's activity and drive the grape roots to go deeper. This will help cope with the hot and dry weather frequently seen in Bordeaux in recent years. A healthy and sound body will suffer less from sickness. It's as simple as that!
Let me give you another example. Here at Château Haut-Bages Libéral, effeuillage is never applied and green harvest is seldomly put into practice. The grapes can grow freely and are provided with some "help" (field spraying) when necessary. This also coincides with the Taoism philosophy of "governing by doing nothing that goes against nature".
After undergoing a series of rehabilitating measures, Claire and Thomas find that the grapes are more vigorous and resistant to mildew than ever before. I was surprised to learn that even in hot and dry years, withered leaves are hardly seen in the vineyard.
In terms of vinification, Château Haut-Bages Libéral has also adopted a series of measures to highlight the floral and fruity aromas. The Château has been using high-density Amphora and diamond-cut concrete tanks for wine aging, where 20% of the blends are from. Starting with the 2018 vintage, the proportion of the new barrel blends has been increased to 40%, and the remaining 40% are aged in used barrels.
This is indeed a bewildering move to me. So I asked Thomas: "The purpose of aging in clay and concrete tanks is to highlight the floral and fruit aromas better. Then why do you increase the proportion of new barrel blends to 40%?"
Thomas explained, "Château Haut-Bages Libéral mostly uses medium-toasted new oak barrels. Hence even with an additional 10% new barrel blends, the toasted aromas are still moderate and even smoother. It also serves to soften the tannins and give more layers to the wine."
That is why, from the 2018 vintage onward, an additional sense of reservedness can be found in this "Swift of Pauillac". The final result also makes me confident in its aging potential. Of course, for many wine lovers in China, we may not be able to see its transformation so clearly. But if you have the opportunity to do a vertical tasting of Château Haut-Bages Libéral's last ten vintages, you will understand what I am referring to as the "Swift of Pauillac".
In conclusion, Château Haut-Bages Libéral is a château that worth paying attention to. See you at the next tasting! Cheers!
By Alexandre MA
20/07/2022
*Among the wines tasted, only wines above 90 POINTS  are listed