AMA Vertical Tasting
Château Ducru-Beaucaillou
Every time I pass by Château Ducru-Beaucaillou, I am drawn to this grand and imposing château, a Victorian-style giant that carries with it the spirits of six great families over more than 300 years.
In April of this year, I had the privilege of attending a fantastic vertical tasting at Château Ducru-Beaucaillou. This tasting covered all the vintages since Mr. Bruno-Eugène Borie took over the estate (from 2003 to 2022).
In just a few hours of tasting, it encapsulated Mr. Borie's two decades of dedication and wisdom. It not only perfectly showcased the numerous achievements of Ducru-Beaucaillou but also completely captured my heart. Ducru-Beaucaillou is a "Super Second" that can stand shoulder to shoulder with the first growths, and in terms of opulence and generosity, no other estate in Médoc can compare.
Now, please allow me to calmly narrate the legendary story of Ducru-Beaucaillou.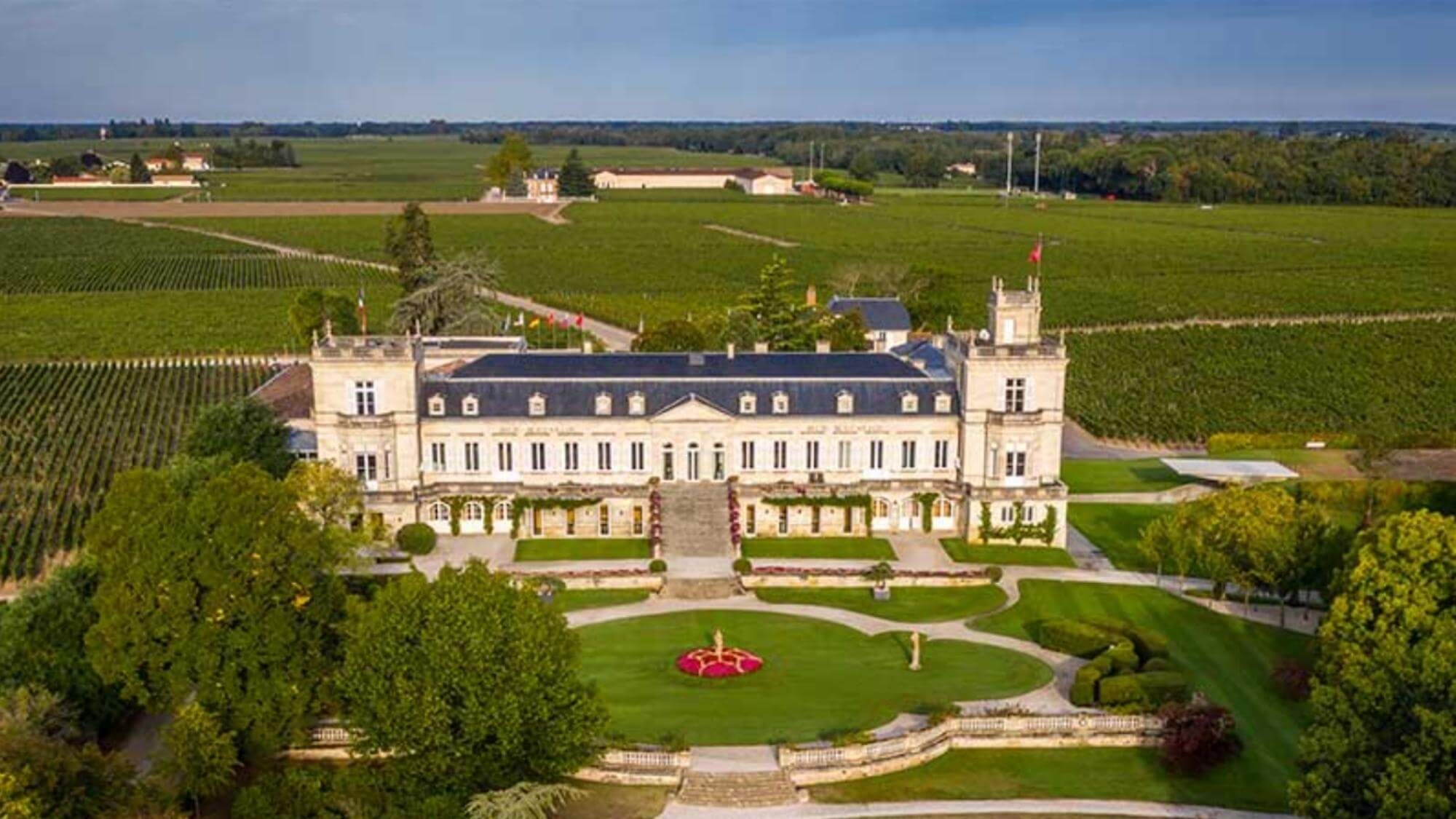 The Origin of "Beaucaillou"
"Beaucaillou" translates directly from French to "beautiful stones." Friends familiar with the terroir of Bordeaux will immediately understand that here, stones refer to gravel. Gravel not only greatly enhances the soil's drainage, forcing the grapevines to root deeper, but it also provides additional warmth to the vines, ensuring grape ripeness. As the premier terroir of Bordeaux's Left Bank, it is not only the cradle of top-quality Cabernet Sauvignon but also Médoc's trump card.
In 1720, when the Bergeron family (Bergeron family era: 1720-1797) set foot on this land, they found smooth stones scattered everywhere, along with variously shaped pebbles, quartz, and agates, in addition to the common gravel. In the sunshine, these stones shimmered with a colorful halo on the surface. So, the Bergeron family decided to build an estate on this extraordinary land and named it "Beaucaillou" in honor of these "beautiful stones," giving birth to Château Ducru-Beaucaillou.
Why the "Ducru" Name?
In 1797, the Ducru family (Ducru family era: 1797-1866) took over Château Ducru-Beaucaillou from the Bergeron family, and this family held significant influence in both politics and business. The head of the family, Mr. Bertrand Ducru, had great confidence in Ducru-Beaucaillou and aspired to lead the estate to new heights.
In terms of viticulture and winemaking, the Ducru family employed the most advanced techniques of the time and paid close attention to pest and disease control. The famous "Bordeaux mixture" (Bouillie Bordelaise) was developed with the involvement of Ducru-Beaucaillou.
The Ducru family even enlisted the renowned architect Paul Abadie, who designed the Sacré-Cœur Basilica in Paris, to personally oversee the renovation of the estate. The magnificent main building of Château Ducru-Beaucaillou was constructed during this period.
In terms of viticulture and winemaking, the Ducru family adopted the most advanced techniques of their time while also paying careful attention to disease and pest control. The famous "Bordeaux mixture" (Bouillie Bordelaise) research can trace its roots back to the involvement of Ducru-Beaucaillou. The Ducru family went a step further by enlisting the services of the eminent architect Paul Abadie, the mastermind behind the design of the Sacré-Cœur Basilica in Paris, to personally oversee the renovation of the estate. The splendid main structure of Château Ducru-Beaucaillou was constructed during this period.
When cultivation, winemaking, and financial resources were well prepared, this winery began its transformation. In 1855, Ducru-Beaucaillou was elevated to the prestigious status of a Second Growth estate, owing to its outstanding quality and remarkable brand image. In remembrance of the Ducru family's exceptional contributions to Château Ducru-Beaucaillou, they united their family name with "Beaucaillou," creating an indelible inscription in the estate's lineage. Even today, it is affectionately referred to as "Ducru."
Why Are There Two Towers on Either Side of the Château?
In 1866, the renowned Bordeaux wine merchant family, Nathaniel Johnston IV, became the new owners of Château Ducru-Beaucaillou (Johnston family era: 1866-1928). Much like the Ducru family, the Johnstons were known for their impeccable taste and financial power.
To match the reputation and status of his second wife, who was Princess Marie Caradja de Constantinople, the daughter of Prince Constantine of Constantinople, Nathaniel Johnston decided to construct two exquisite towers for his beloved wife in 1878. Thus, these two towers stand tall on either side of the Victorian-style main building, offering commanding views of the entire Gironde River.
Opulent Interior Design
Every time I come to Château Ducru-Beaucaillou, I am deeply captivated by their meticulously crafted interior design. Whether it's the choice of colors or materials, it showcases impeccable craftsmanship. As you move through the estate, an indescribable sense of grandeur permeates every corner. It wasn't until this vertical tasting that I learned that the interior design was personally overseen by Sarah Poniatowska, a descendant of Stanislas II of Poland, the King of Poland and Grand Duke of Lithuania.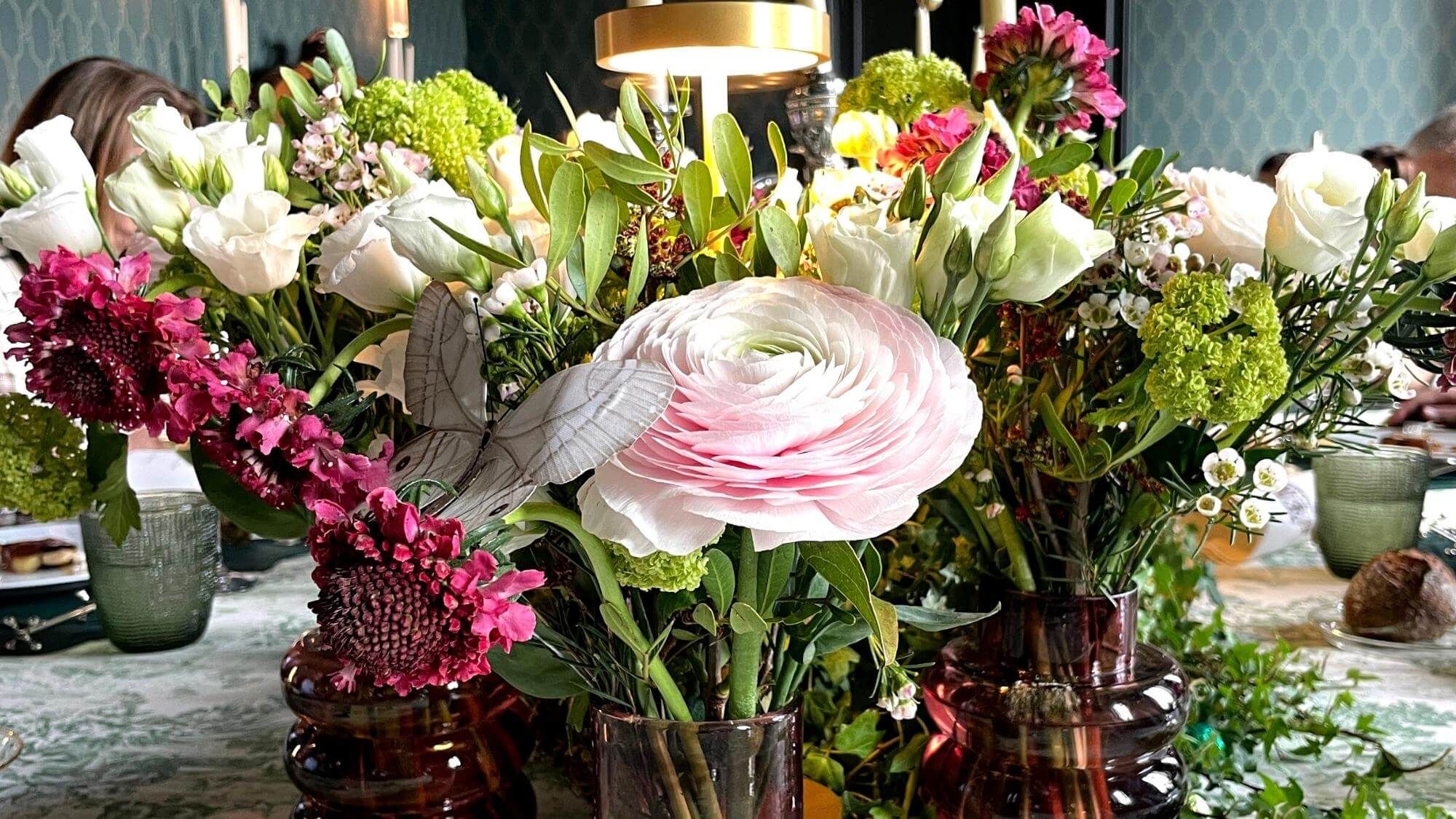 Today, in an era where many classified growth Château have been gradually acquired by group investors, Château Ducru-Beaucaillou remains in its family-owned tradition. The current manager is Mr. Bruno-Eugène Borie (Borie family era: 1942-present). He is known for his generous personality, keen attention to winemaking skills, and sensitivity to new technologies. He is one of the rare passionate leaders in the wine world and is deeply beloved by lots of Chinese friends. For the past two decades, he has dedicated himself and a profound responsibility to Ducru-Beaucaillou. Without him, there would be no Château Ducru-Beaucaillou as we know it today.
Across the estate's 75 hectares of vineyards, one can discern Mr. Borie's profound understanding of ecological harmony. In Ducru-Beaucaillou's vineyards, you won't find herbicides; instead, you'll encounter diligent farmworkers tending to the vines. You won't find insecticides; rather, you'll find the use of pheromones to lure insects away. For those vintages with higher fungal pressure, you won't see indiscriminate spraying; instead, there's skillful leaf thinning and improved ventilation to protect the grapevines.
Additionally, Ducru-Beaucaillou employs cutting-edge technology to aid in grape cultivation. Multiple weather stations are strategically placed throughout the vineyards, all linked to GPS systems. These systems detect ripeness in each vineyard block based on spectral and thermal imaging.
Furthermore, the estate rigorously monitors nitrogen levels in the vines to understand the growth rates of different plots. Scientific data is stored in the database, allowing the viticulture team to devise efficient, precise planting plans based on the year's weather conditions. They truly aim to "let their grapes win at the starting line."
Before putting the label of Château Ducru-Beaucaillou, grapes go through several rounds of rigorous selection. First, there's an initial sorting in the vineyards, where damaged or unhealthy clusters are pruned and left on the ground. After destemming, the healthy grapes undergo an optical sorting machine, ensuring that only those fully ripe grapes proceed to the custom-made conical fermentation vats (60-80 hectoliters). After fermentation, the base wines are classified with the assistance of winemaking consultant Eric Boissenot, with only the most exceptional base wines earning the right to become the final blend.
From 2002 to the present day, Château Ducru-Beaucaillou has reduced its annual production from 16,000 cases to 8,000 cases, halving its output over the past two decades. Such a dramatic reduction in yield underscores Ducru-Beaucaillou's unwavering dedication to quality and pursuit of excellence.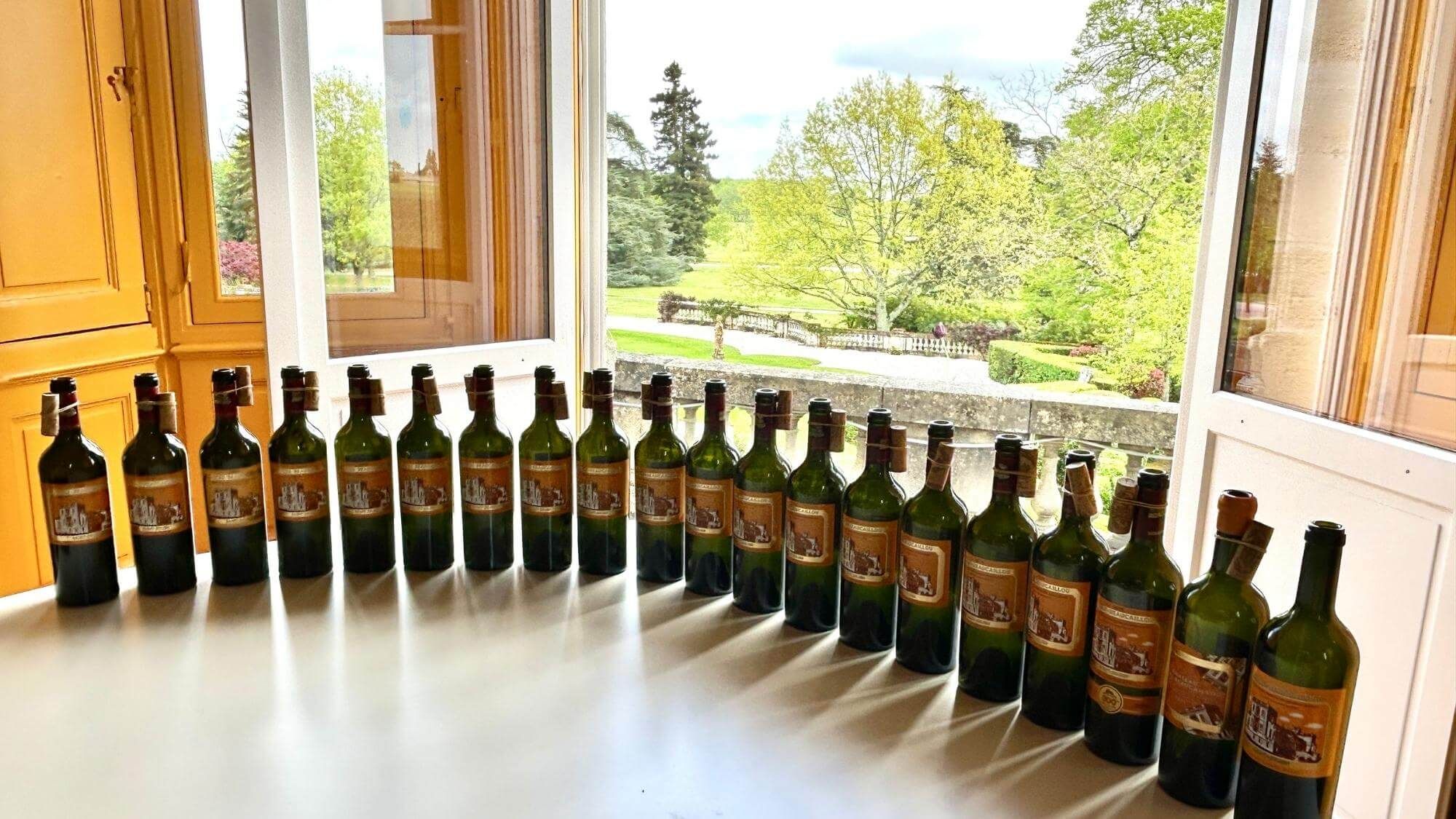 Vertical Tasting Impressions
Château Ducru-Beaucaillou is, from my point of view, one of the "deepest shades of color" of Médoc Château, always seamlessly blending luminous aromas, luxurious textures, and exuberant character. Tasting it is akin to hearing the roar of engines of Le Mans racing.
In top vintages like 2005, 2010, 2016, 2019, and 2022, Ducru-Beaucaillou not only pushes the engine to its limits, enveloping the palate in richness but also navigates corners with finesse, building marvelous balance through fluid acidity.
In the vintages like 2008, 2014, and 2017, where the sun was not sufficient, Ducru-Beaucaillou still manages to exhibit extraordinary ripeness and richness, truly affirming the saying: "In cooler vintages, trust Ducru-Beaucaillou."
The 2014 vintage I had the privilege of tasting was simply incredible. In this vintage, Ducru-Beaucaillou's fiery passion was infused with a Bordeaux-style smoothness, making it appear as a fine wine from a Big vintage during blind tastings—a true "gentle assassin."
The 2022 vintage, a perfect gem, is also worth anticipating. Tasting it, I can feel an "ultimate balance." When the scorching flames of 2022 clash with Ducru-Beaucaillou's surging passion, it's not a volcanic eruption one witnesses, but rather a gentle flame that can be touched with bare hands.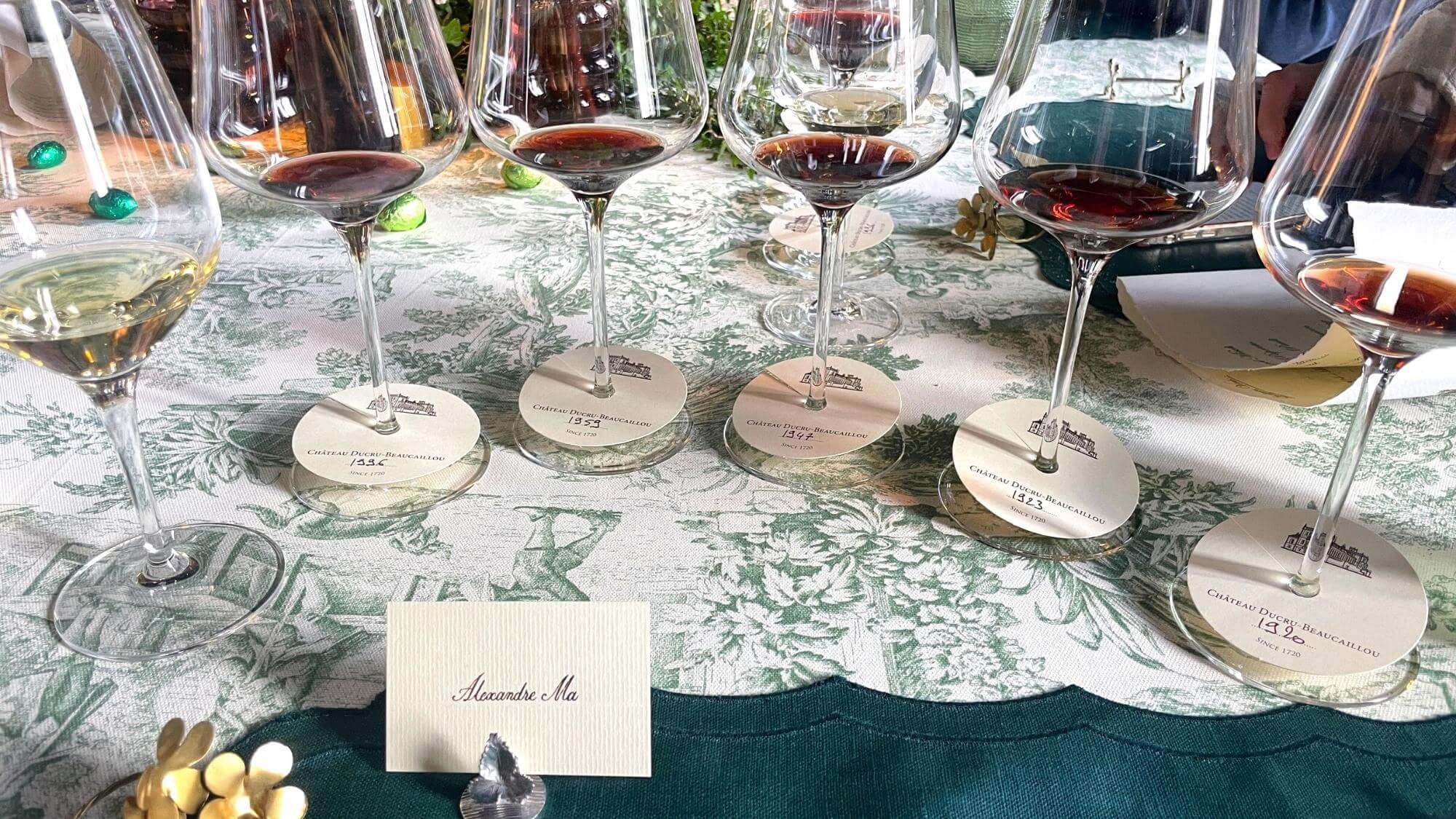 This is the story of Château Ducru-Beaucaillou that I'd like to share today. I believe that after reading this article, you can genuinely feel the colorful radiance it radiates. It's not just known as a "Super Second" ; it's a treasure that encapsulates the essence of culture and human wisdom. Its existence adds a brilliant stroke to the Saint-Julien appellation, like a vivid rainbow spanning over the Gironde River, never fade away.