Vintage Bordeaux-Bordeaux 2019 Tasting Roadshow in China
AMA on E-Master Class
Since the in-bottled Bordeaux 2019 went on sale in the European market, it has quickly entered major Chinese sales channels later on. The large-scale Bordeaux 2019 Roadshow in China held by Vintage Bordeaux came as scheduled in November and December.
It is my great honor to participate in the E-Master class of this magnificent tasting event this year.
As a "local resident" in Bordeaux, I was more than happy to share with Chinese wine professionals first-hand information about Bordeaux! In addition to summarising the general situation of the 2019 vintage, telling my personal experience and some practical tips are indispensable!  The atmosphere of these E-Master classes was very enthusiastic.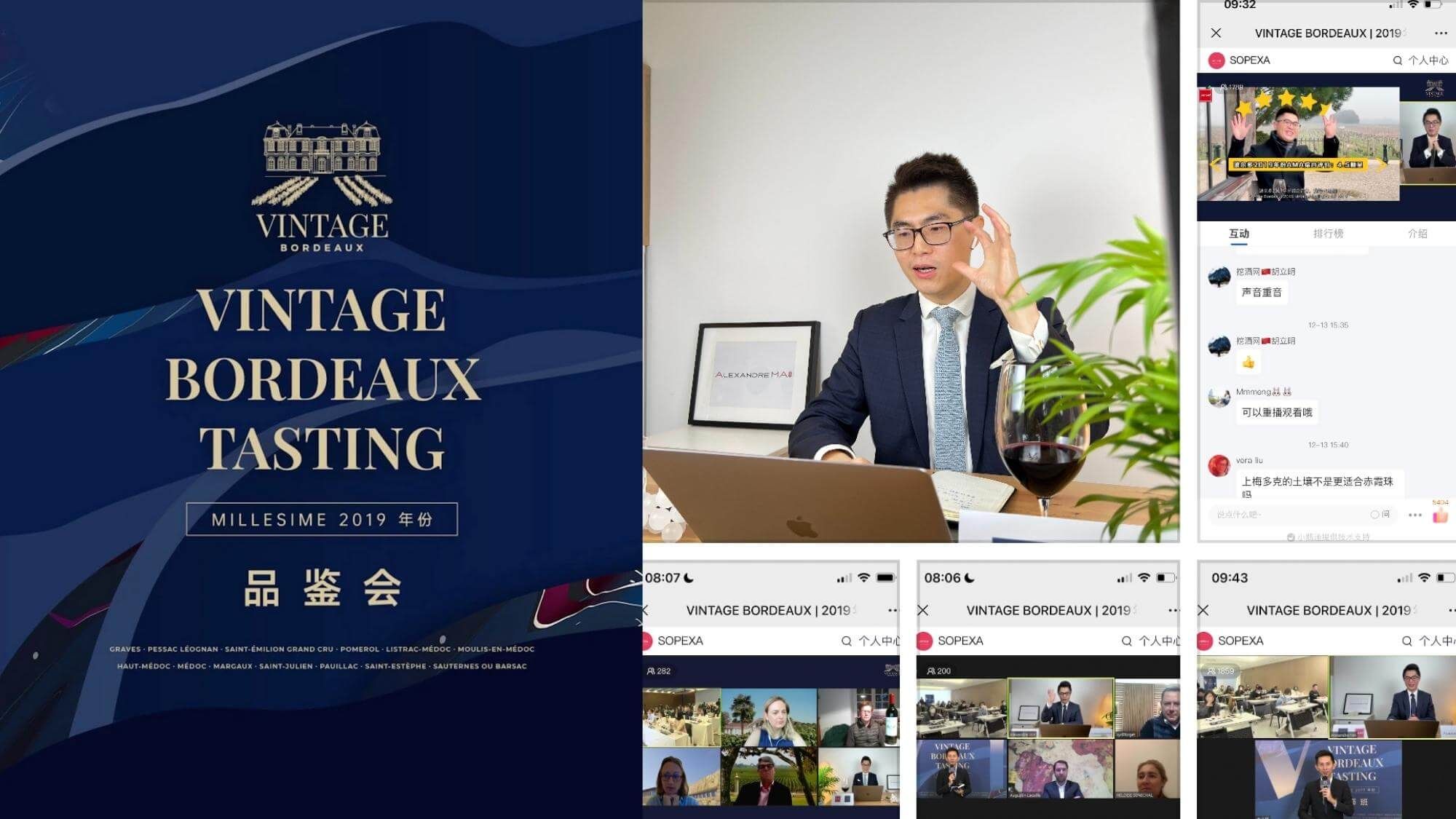 Except for the participants on-site, the Livestream allowed several thousands of audience to join the event. In the exchange session, the participants' questions varied from technical issues to market trends showing distinct concern and understanding for Bordeaux fine wine.
Through 3 years of difficulty, there is no doubt that we all expect a brighter future.
Thanks again to Vintage Bordeaux, hope to meet you guys soon in China soon!