AMA Vintage Report
Bordeaux 2022
En Primeur
The success of the 2022 vintage truly surprised me. Its astonishing "bizarrement équilibré" not only changed my thoughts about hot vintages, but also gave me a deeper understanding of the natural essence of grapes.
To me, the 2022 is an Unexpected Legendary Vintage, a masterpiece that stands shoulder to shoulder with 2010, 2005, and 1961. However, I must emphasize, 2022 is a phoenix rising from the ashes of extreme conditions. its success may be impossible to duplicate. If we were to encounter such extreme heat and dryness again, I am not certain that we'd get the same spectacular result.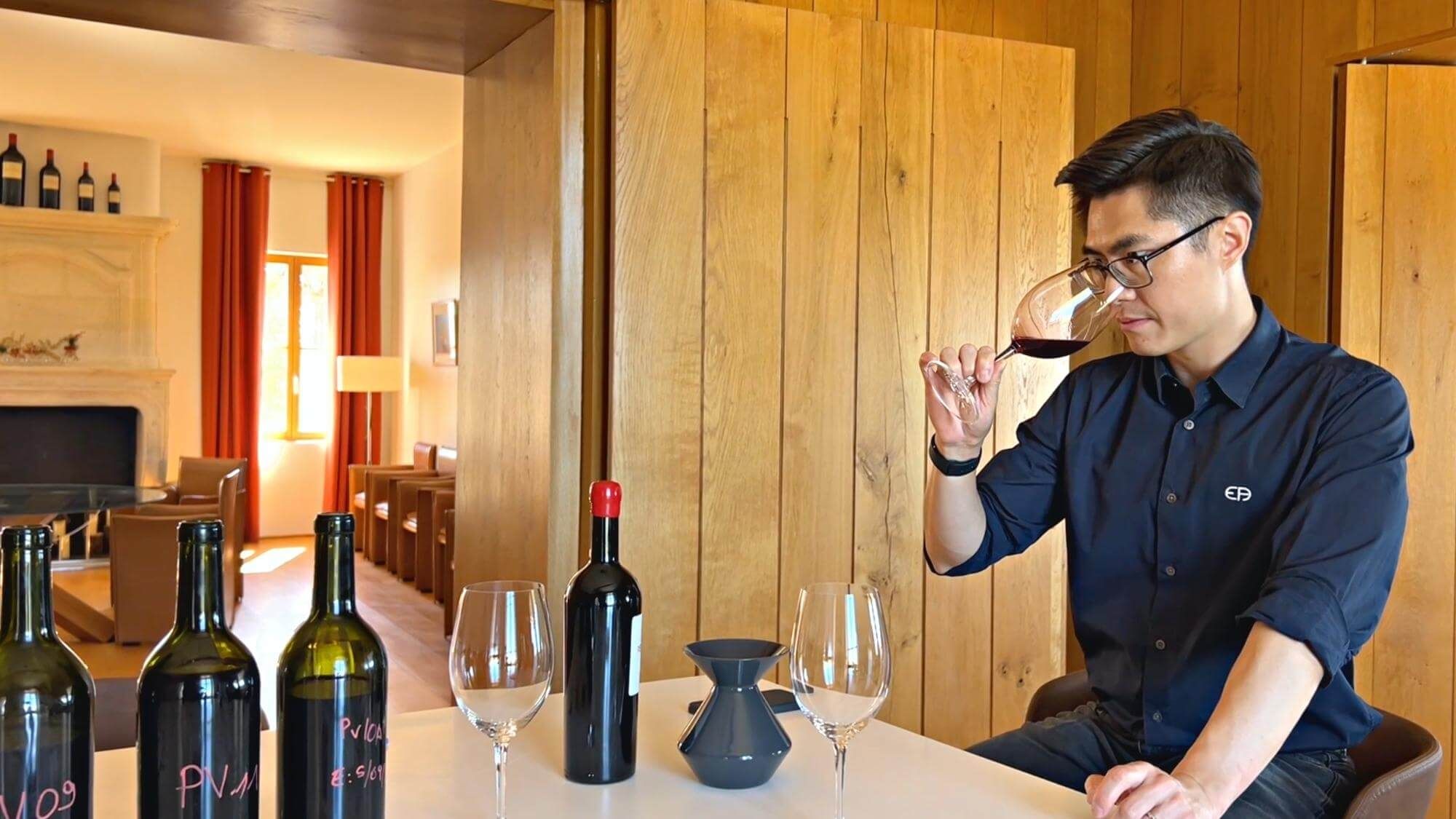 The success of the 2022 vintage can be attributed to various factors, but I believe that improvements in viticulture played a crucial role. Over the past decade or so, vine growers in Bordeaux have really started to focus on harmony between humain and Mother Nature. They've improved soil vitality through a series of scientific managements and have diligently created an ecosystem where microorganisms, herbaceous plants, birds, insects, and grapevines all work together. With the invisible hand of nature, the grapevines have stealthily boosted their resilience.
Additionally, let's not forget that grapevines naturally possess drought-resistant genes and thrive along the Mediterranean coast. As long as the vineyard is properly managed, the root system is deep enough and the soil is active, the vines understand how to adapt to drought conditions by themselves. 
This year, I dedicated six weeks to the tasting of over 1500 En Primeur wines. Among them, 496 wines met the selection criteria of scoring at least 90 points, and an impressive 68 wines hit a score of 95 points or higher (including 64 red wines and 4 white wines). These numbers far surpass the 31 wines that achieved such high scores in the 2021 vintage, indicating the exceptional overall quality of the 2022 vintage.
From my tasting experiences, besides a few wines where the grapes were overly ripe, excessively extracted, or mixed with too many unsorted dried grapes, many wines reached their all-time best in 2022.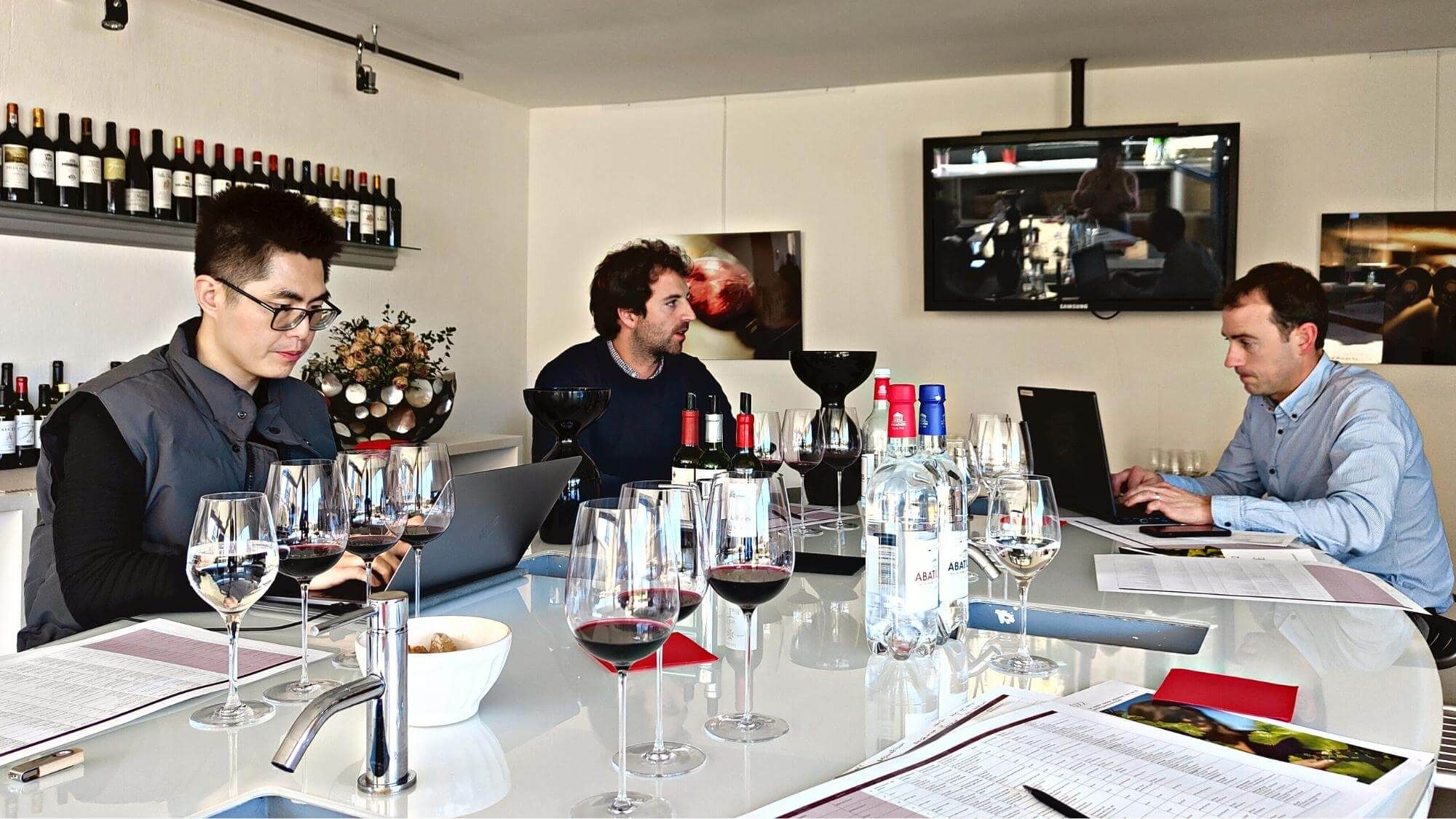 Red Wine
In terms of the style for this vintage, I think the red wines exhibit the following five characteristics:
1. There's a remarkable amount of tannins, but they're extraordinarily fine-grained. 
I've never seen grape seeds as mature as in the 2022 vintage. It's like chewing on toasted hazelnuts. When the ripe tannins from the grape skins integrate with the toasted-like tannins from the seeds, you end up with a rich texture akin to cocoa powder, even without the help of new oak barrels. Just a touch of extraction is good enough to craft an ideal structure.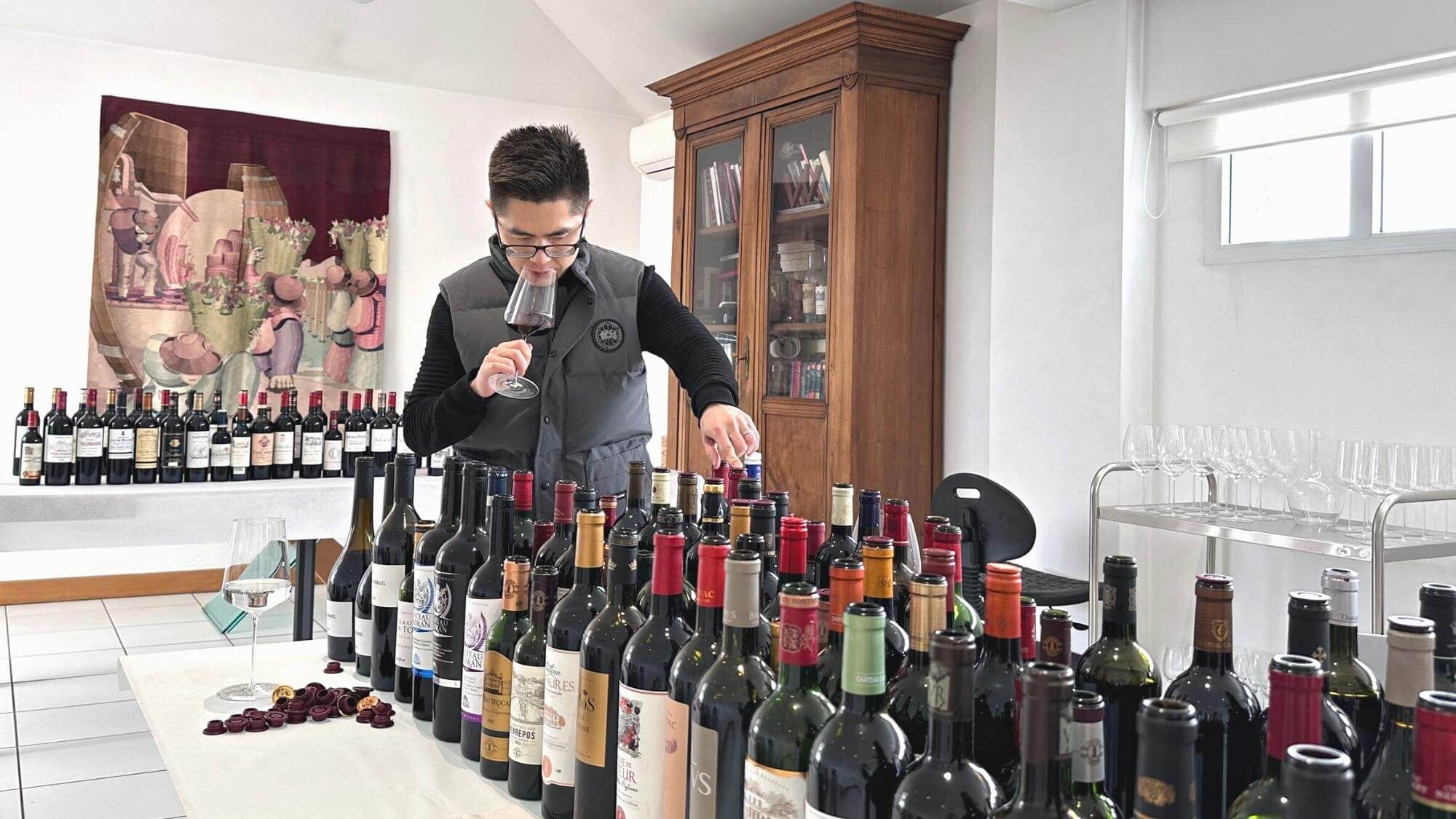 2. Rich and precise fruitiness
In my view, there are three reasons for the rich and precise fruitiness. Firstly, the hot and dry weather didn't allow any space for fungal diseases to hide, so the healthy grapes ensured the purity of the fruitiness. Secondly, the skins, which hold a large proportion of the grape itself, intensified all the flavors through concentration. Lastly, early harvest helped the grapes retain an ideal freshness. If I had to pick two wines that embody this characteristic, I would choose Château-Figeac from the Right Bank and Château Grand Puy Lacoste from the Left Bank.
3. Unbelievable "Acidic Sensation"
This was the topic I was asked about the most during the En Primeur tasting. Many of my friends from China thought it was due to the temperature difference between day and night. But when I tasted the grapes, I didn't feel such high acidity, so there must be another reason. My mentor, Axel Marchal, the professor at ISVV, once mentioned in a lecture that there is an acid in wine, called Succinic Acid, which does not exist in the grape itself but can be produced during fermentation.
The first time I tasted "Succinic Acid," it struck me as monosodium glutamate (MSG) with a dash of salt. It is funny that, during 2022 En Primeur tasting, I noticed a subtle saltiness both in many red and white wines. Although there is no further scientific confirmation yet, my intuition tells me this might be the source of the mysterious acidity in the vintage of 2022. Château Latour-Martillac had the highest acidity among the red wines this year, with an incredible total acidity of 5.13, which is not just unbelievable, but crazy.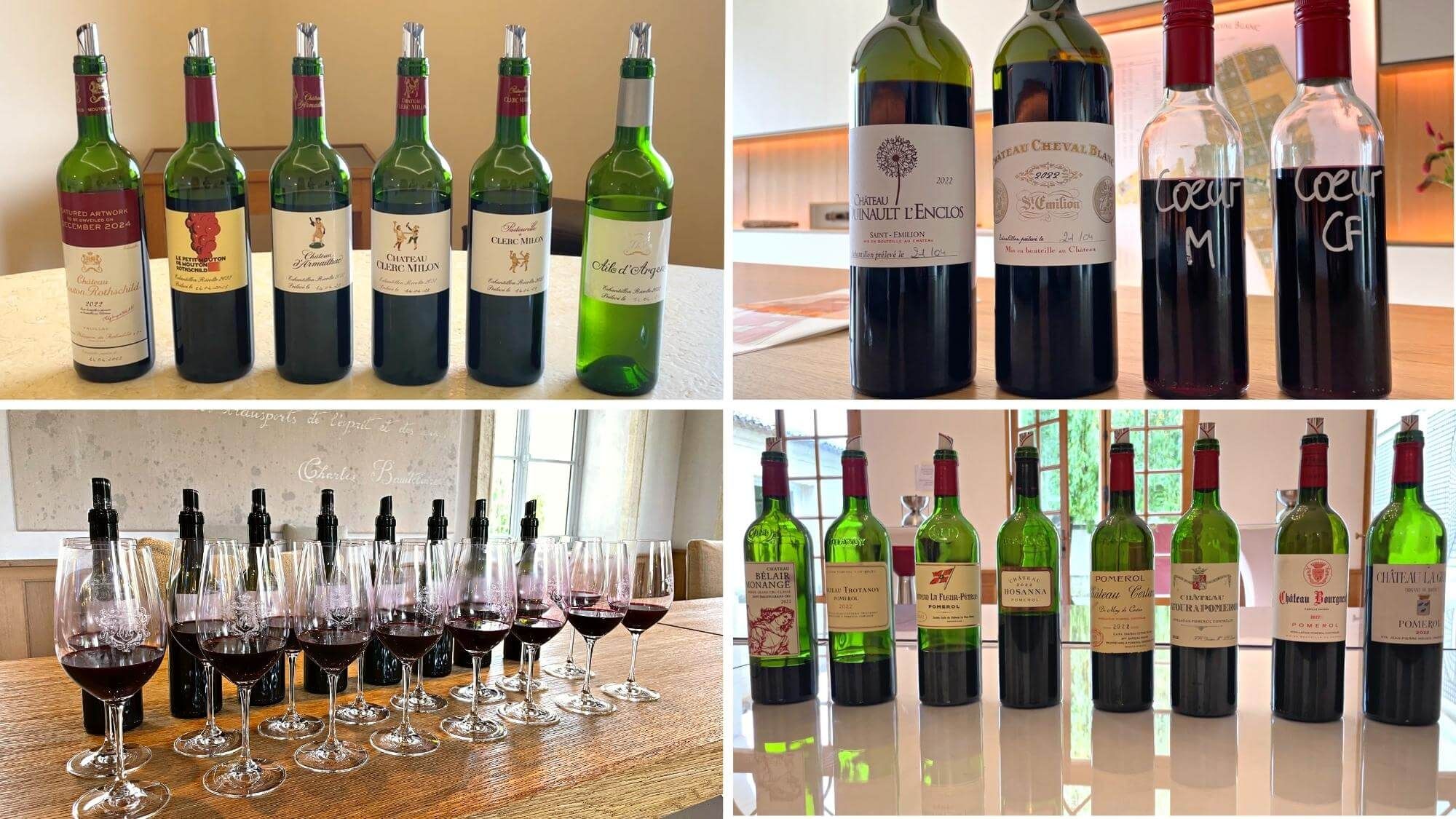 4. Hello, Spicy Merlot
When the Merlot berries get smaller, they are charged with more tannins, leading to a stronger structure. With a touch of spice from oak barrels, and it's almost like the Merlot has transformed into Cabernet Sauvignon! This explains why the wines from the Right Bank are so well-structured and multi-layered. To make it easy to remember the unique character of Merlot in the vintage of 2022, I've coined a nickname for it: Spicy Merlot.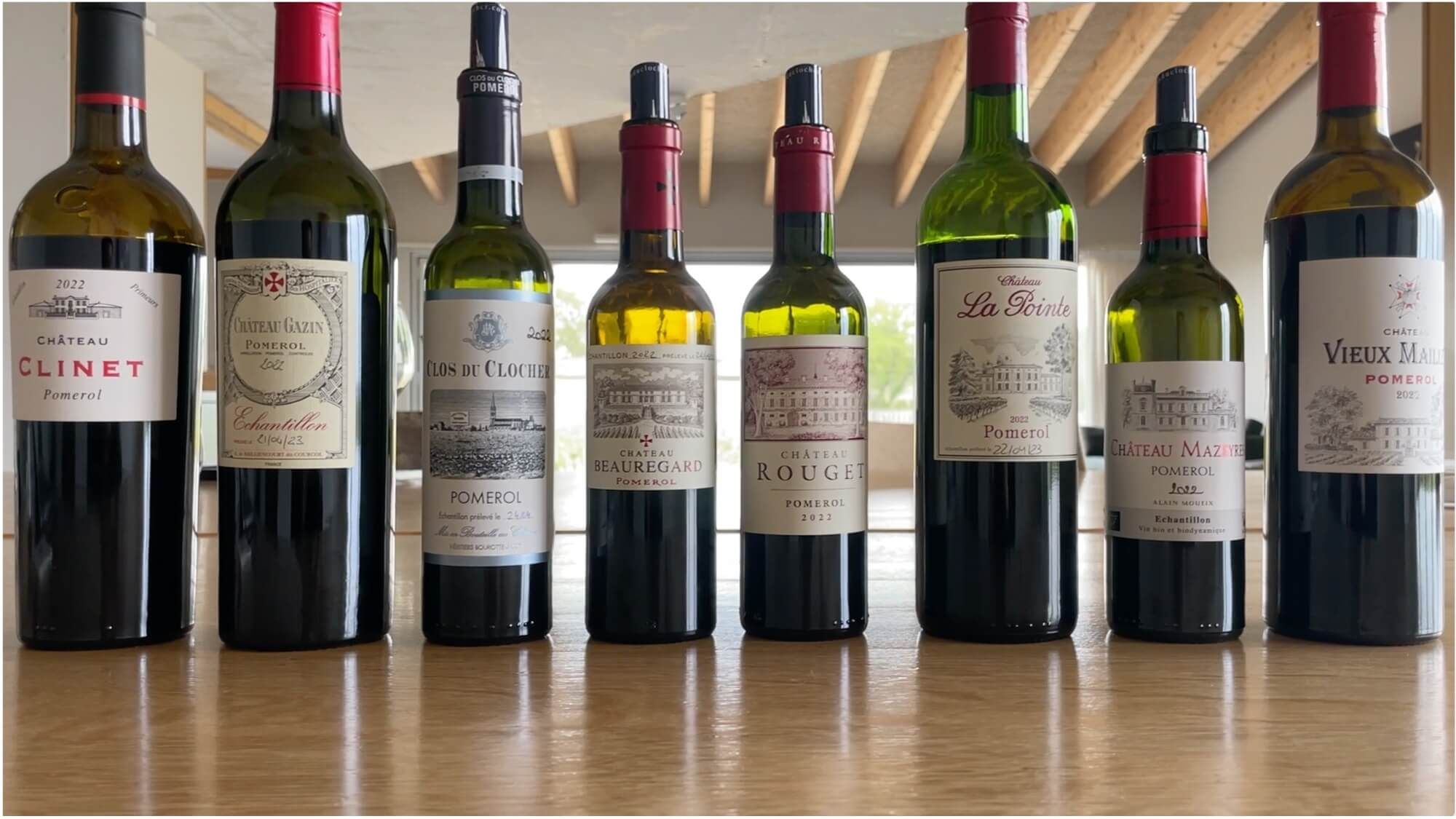 5. More Press Wine in the Blend
Despite expecting winemakers to use less press wine in the 2022 vintage due to smaller berries and higher tannins, they actually went the opposite way. Some wines, like Château Brane-Cantenac, had a press wine proportion as high as 15.8%, while others like Château Gruaud Larose and Château Cantenac Brown reached 13.5% and 11.3% respectively. The reason behind this decision is that the small berries had a lot of color compounds (anthocyanins), resulting in a deep purple-black color just after a few days of maceration, and almost every winemaker opted for a gentler extraction.
So, when the alcoholic fermentation is complete, there are still many valuable extracts left in the skins. By selecting only the best portion of the press wine, they can achieve a wine with a rich and full-bodied texture, without any rough tannins.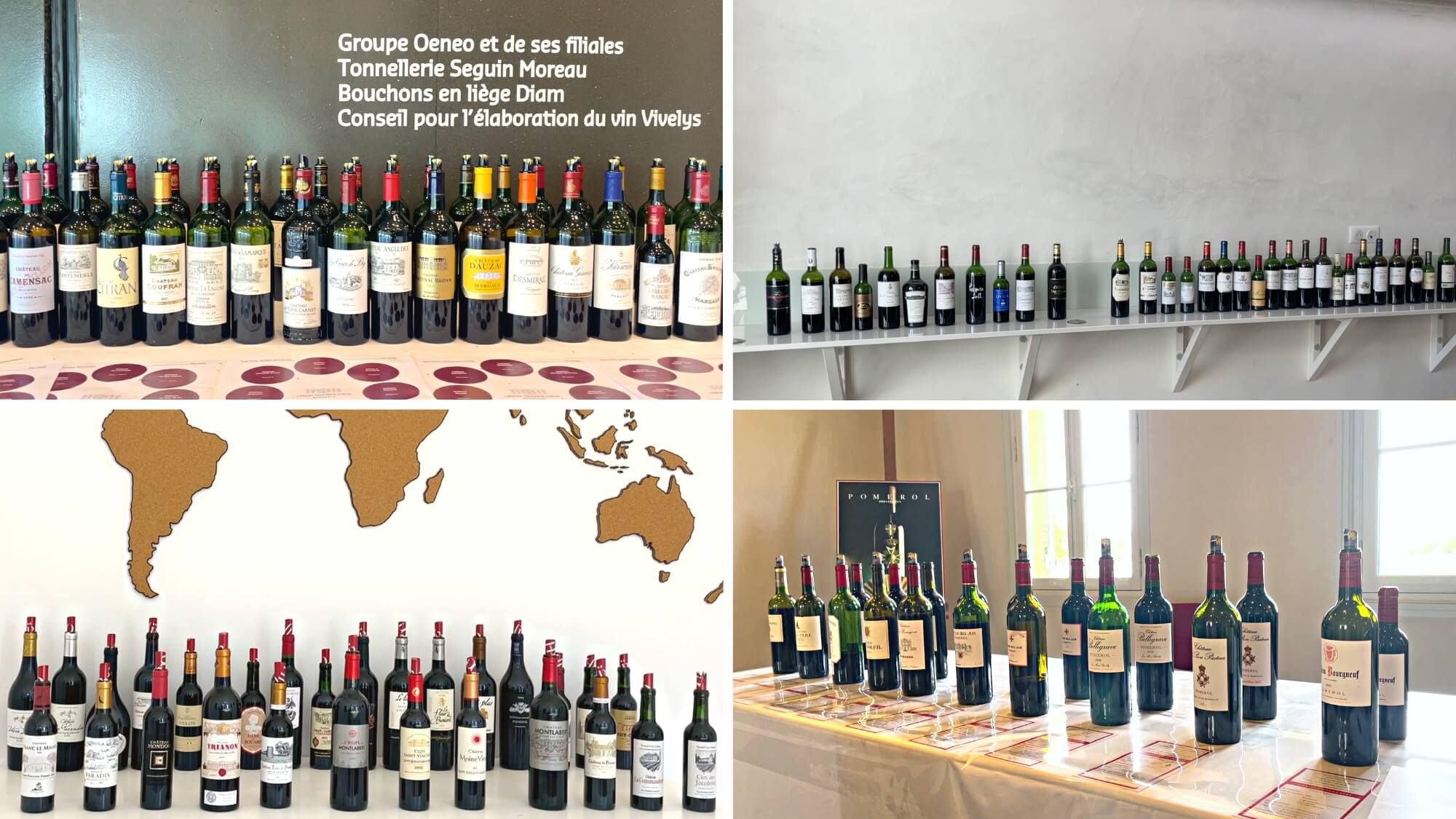 Dry White Wine
The dry white wines of 2022 exhibit a rich and intense fruit aromas, with ripe and fragrant notes of white peach, apricot, papaya, and Tremella Soup leading the way. However, they are not highly acidic, relying on a sense of salinity or slight bitterness to achieve a balanced palate. These white wines are better enjoyed at a young age.
Notable performances among the white wines can be found in Pessac-Léognan, with Domaine de Chevalier, Château Smith Haut Lafitte, Château Pape Clément, Château Malartic-Lagravière, and Château Couhins representing the region's excellence. Additionally, Château Cos d'Estournel's dry white wine and Château Suduiraut's Pur Sémillon have both managed to achieve a rare balance in this hot vintage, each showcasing their own unique style.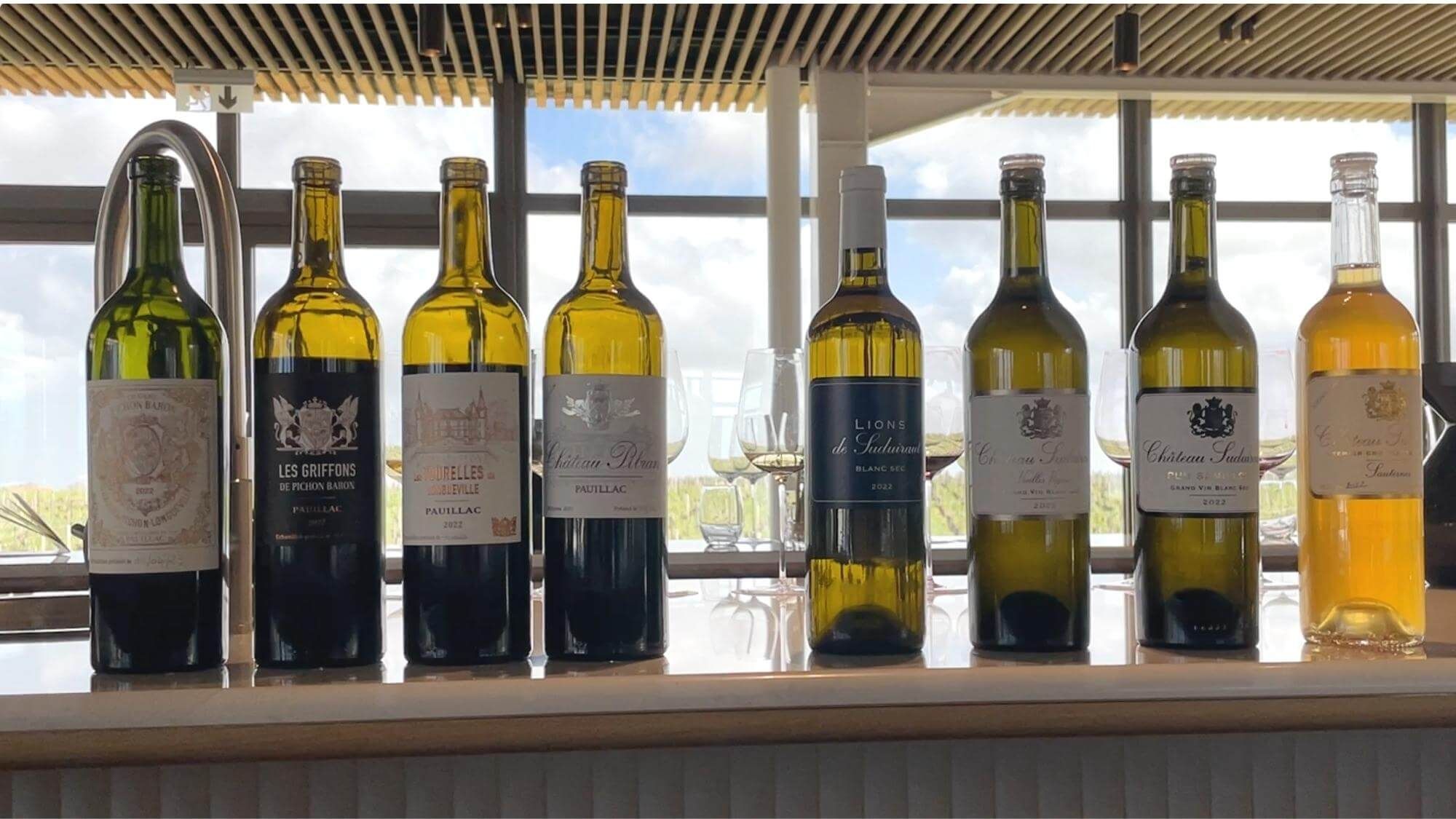 Noble Rot Sweet Wine
The noble sweet wines of 2022 are incredibly high in sugar content and concentration, with some wines even surpassing 200 g/l residual sugar. Thanks to the rapid spread of noble rot during the final stages, the quality is quite commendable. While acidity is generally not high (acidification is quite common), the aromas are intense and clear. Ripe fruity notes of honeyed oranges, yellow peaches, and mangoes dominate, while the unique fragrances of curry and Sichuan pepper from the noble rot are more subtle. Château Lafaurie-Peyraguey has an astonishingly high residual sugar level of 250 g/l. Surprisingly, it maintains a remarkable freshness without adding acidity, making it my top pick for noble sweet wine this year. In addition, both Château de Fargues and Château Suduiraut have gained respect for their meticulous and unwavering commitment to quality.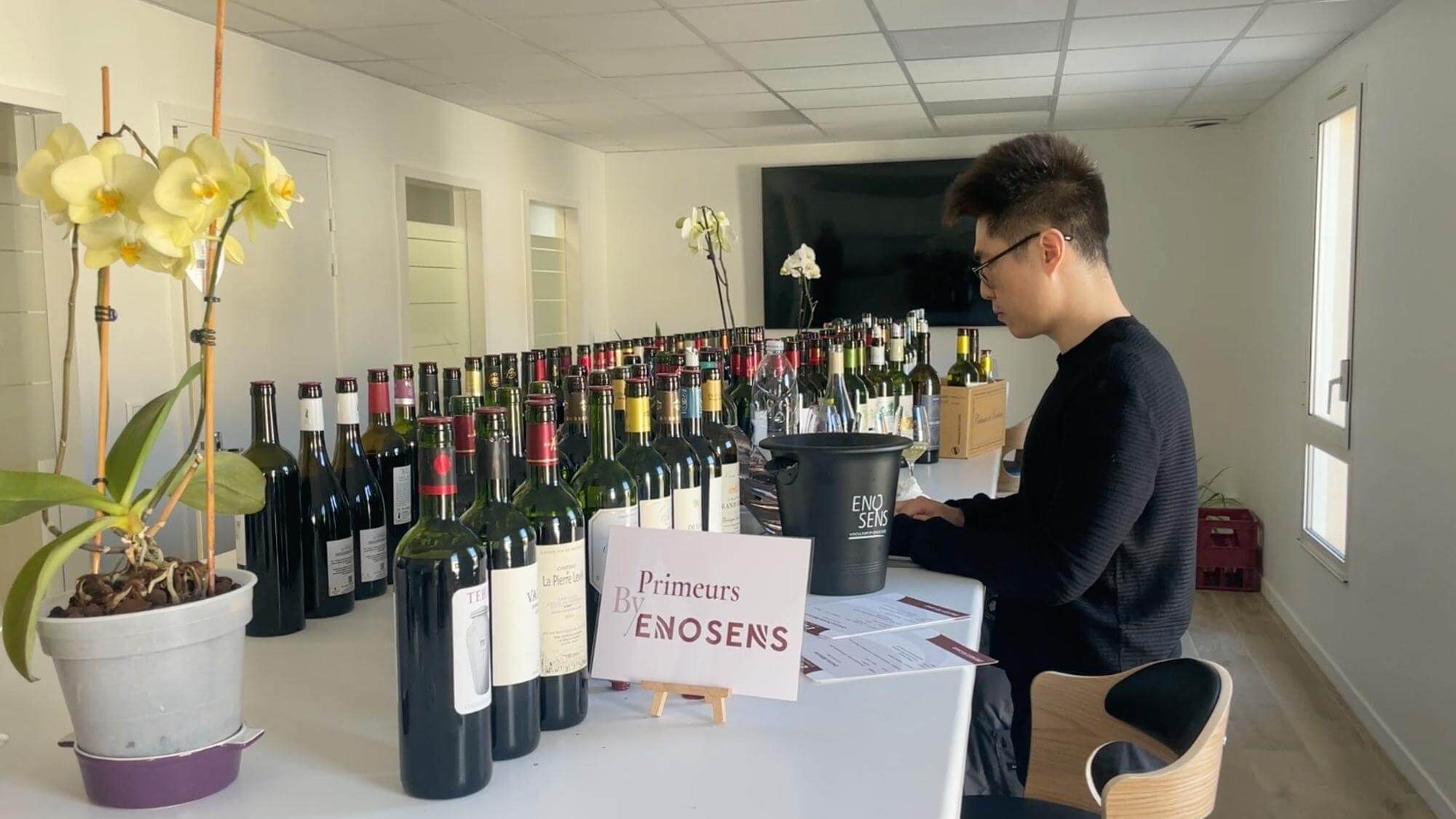 Even though the overall quality of the 2022 vintage is excellent, I still prepared 7 purchase suggestions to guide you through the En Primeur wines purchase with confidence. Make sure to check out this exclusive guide.
1. Avoid purchasing wines made from young vines.
Young vines have shallow root systems and struggled during the extreme heat of the 2022 vintage. Leaf dropping was a common issue. When tasting the grapes, I noticed significant problems with vines under 10 years old, specifically with shriveled berries. Not only were the tannins very astringent, but the fruit aromas were also chaotic. If these shriveled berries are not properly sorted, you may encounter noticeable flavors of unpleasant dried fruit and even old newspaper notes.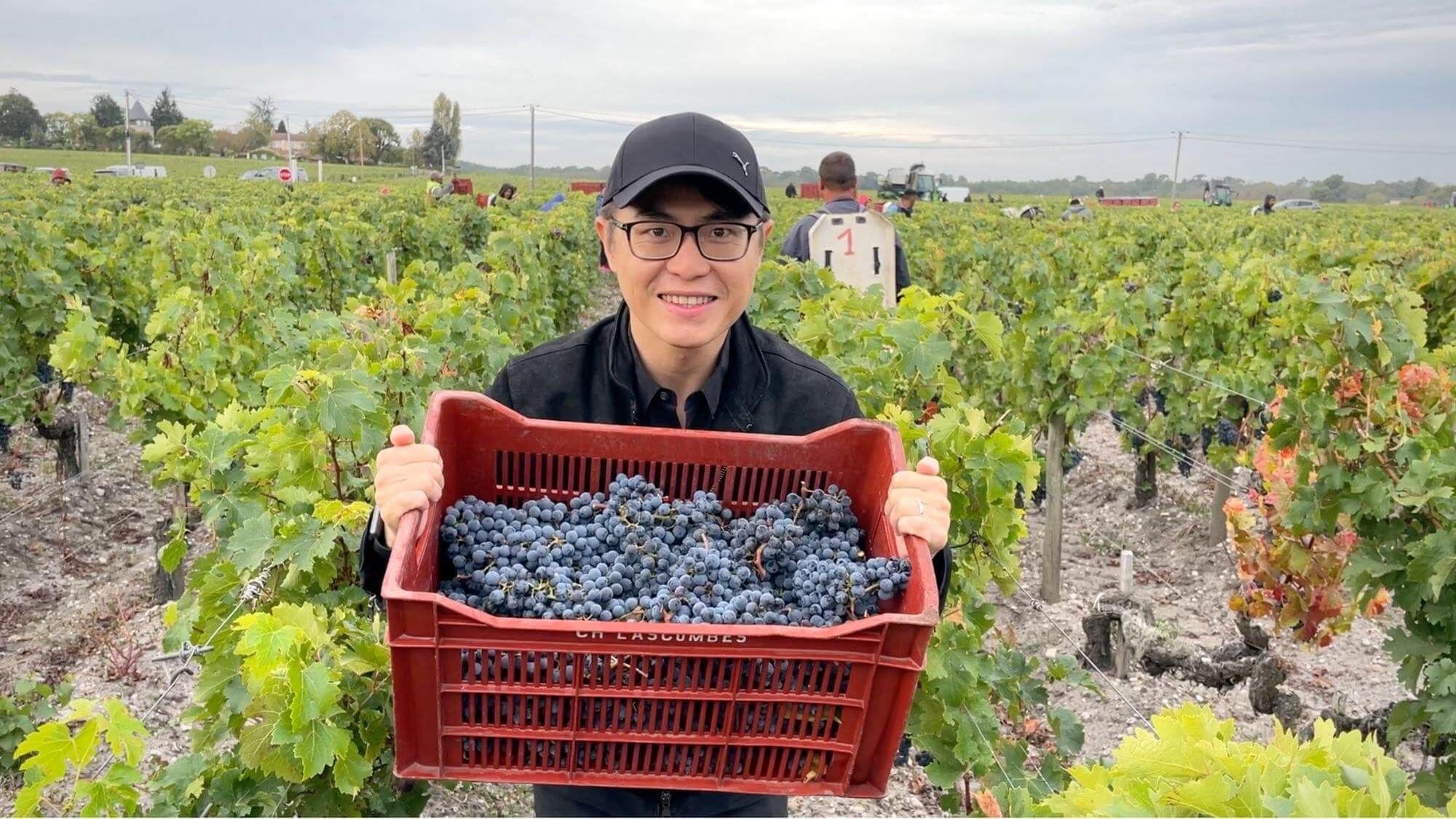 2. Look for vineyards with water contented root systems.
In recent years, I've emphasized the importance of clay-limestone soil for many times. In the vintage of 2022, it proved to be essential not only for top Saint-Émilion like Château Belair-Monange, Château Larcis Ducasse, Château Canon, and Château de Ferrand but also on the Left Bank. The underrated terroirs of the Médoc with too much clay, once considered "secondary soil", showcased their great potential in 2022. Wines from soil with a high proportion of clay, such as Château Pibran, Château Clerc Milon, Château Kirwan, Château Lafon Rochet, and Château Tronquoy-Lalande, delivered stunning results. The northern Médoc and Moulis-en-Médoc greatly benefited from this as well. Boldly predicting, as global warming intensifies, Left Bank wineries with clay soils will definitely have more advantage in the future.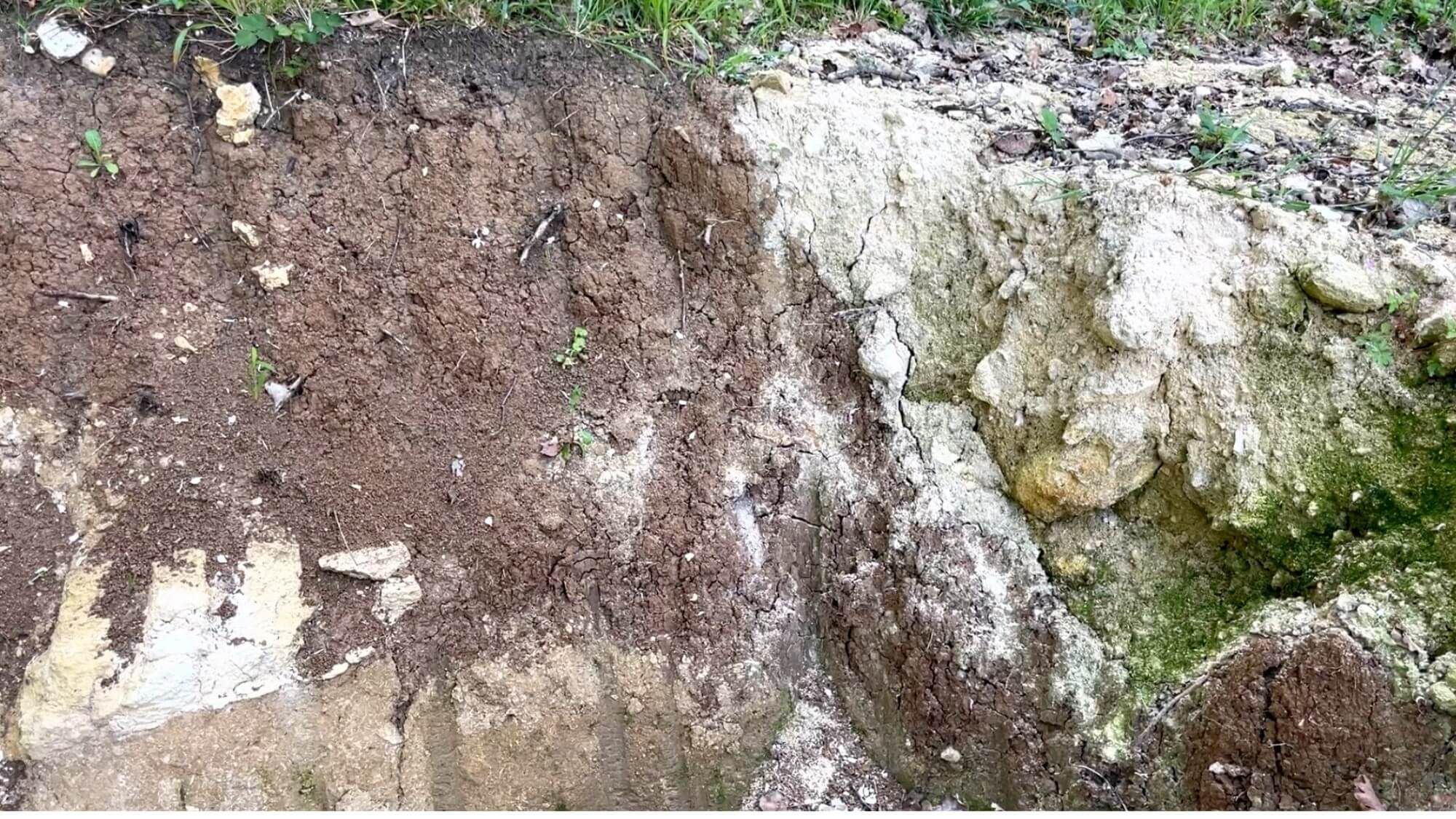 3. Seek out late-ripening vineyards with higher altitudes when selecting daily wines:
The Francs Côtes de Bordeaux, Castillon Côtes de Bordeaux, and Fronsac regions not only have the clay-limestone soil we mentioned earlier but also an elevation close to 100 meters. These late-harvested vineyards are like "magic weapons" against hot and dry weather. I discovered many fantastic and affordable wines in these regions, particularly suitable for young consumers to pay attention to.
For example, Château La Dauphine, Château Dalem, and Château Les Trois Croix in Fronsac; Château La Prade in Francs Côtes de Bordeaux; Château Joanin Bécot, Château d'Aiguilhe, Château d'Alcée, Domaine de l'A, Château d'Arce, Château Montlandrie, and Château Monbadon in Castillon Côtes de Bordeaux. These are high-quality daily wines that you can keep on hand at home.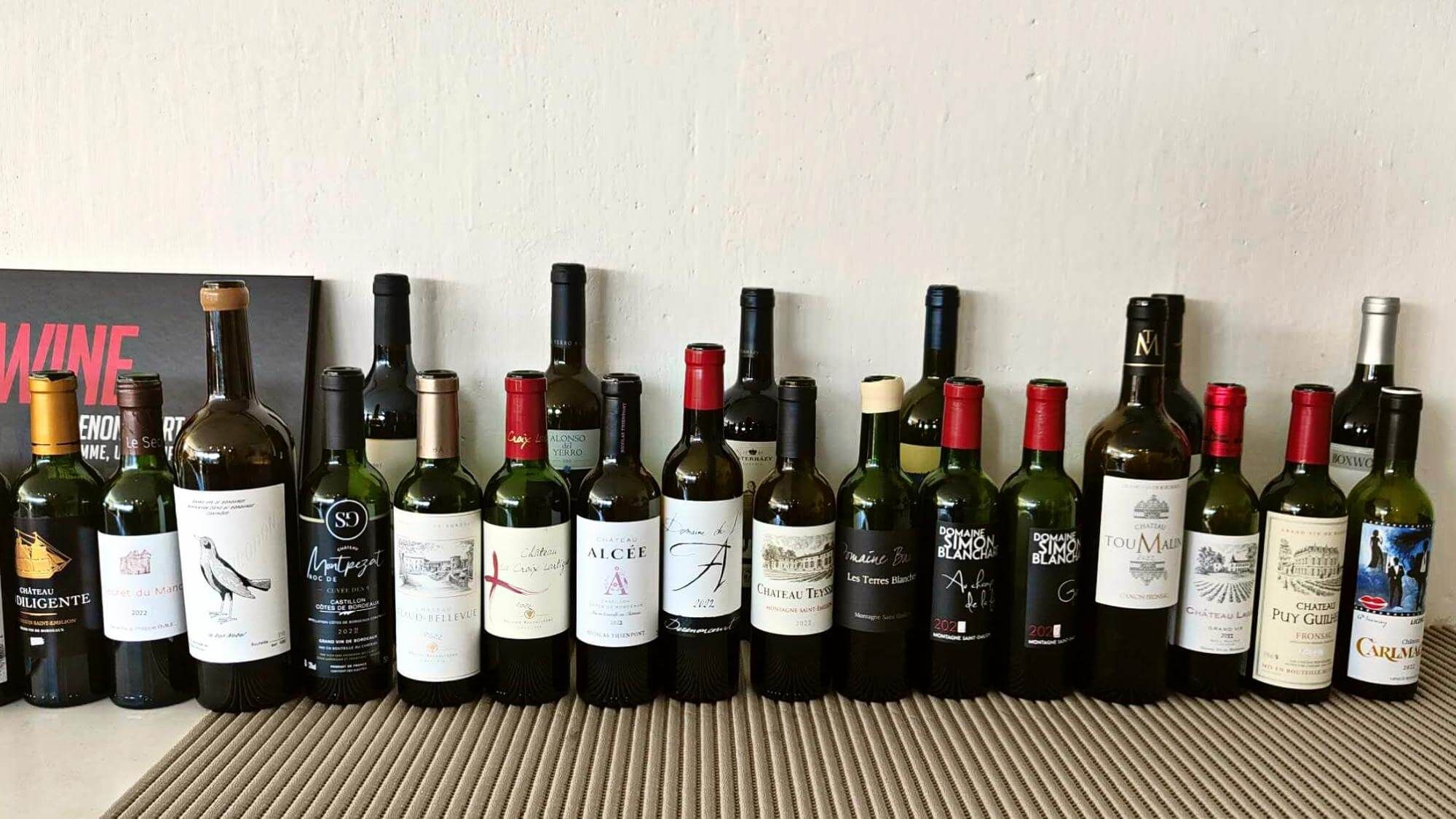 4. Be careful when choosing wineries that harvest too late
To maintain the right balance of acidity and freshness, most red grapes were harvested in early September this year. If a vineyard started harvesting in the late September, it's a red flag. During my tastings, I came across some wines with overly ripe aromas, lacking the vibrancy and brightness. Coupled with their heavy tannins, these wines were dull and unexciting. They won't age well, so it's important to be extra careful.
5. Choose wines that are crafted using a gentle maceration method
While the grapes this year have exceptional flavors, they also have high tannin levels. If the maceration process is not carefully managed,  the tannins can become overpowering. Tasting these wines is like "watching a monster dance awkwardly". To avoid this, it's recommended to shorten the maceration time and stop it when the fermentation density reaches a specific range, usually around 1020-1040. This allows the juice and skins to interact in a gentle manner, resulting in more favorable outcomes. Additionally, some wineries use a cold maceration technique to better control the tannin levels. Wineries like Château Giscours, Château Fieuzal, and Château Angélus are known for using this method.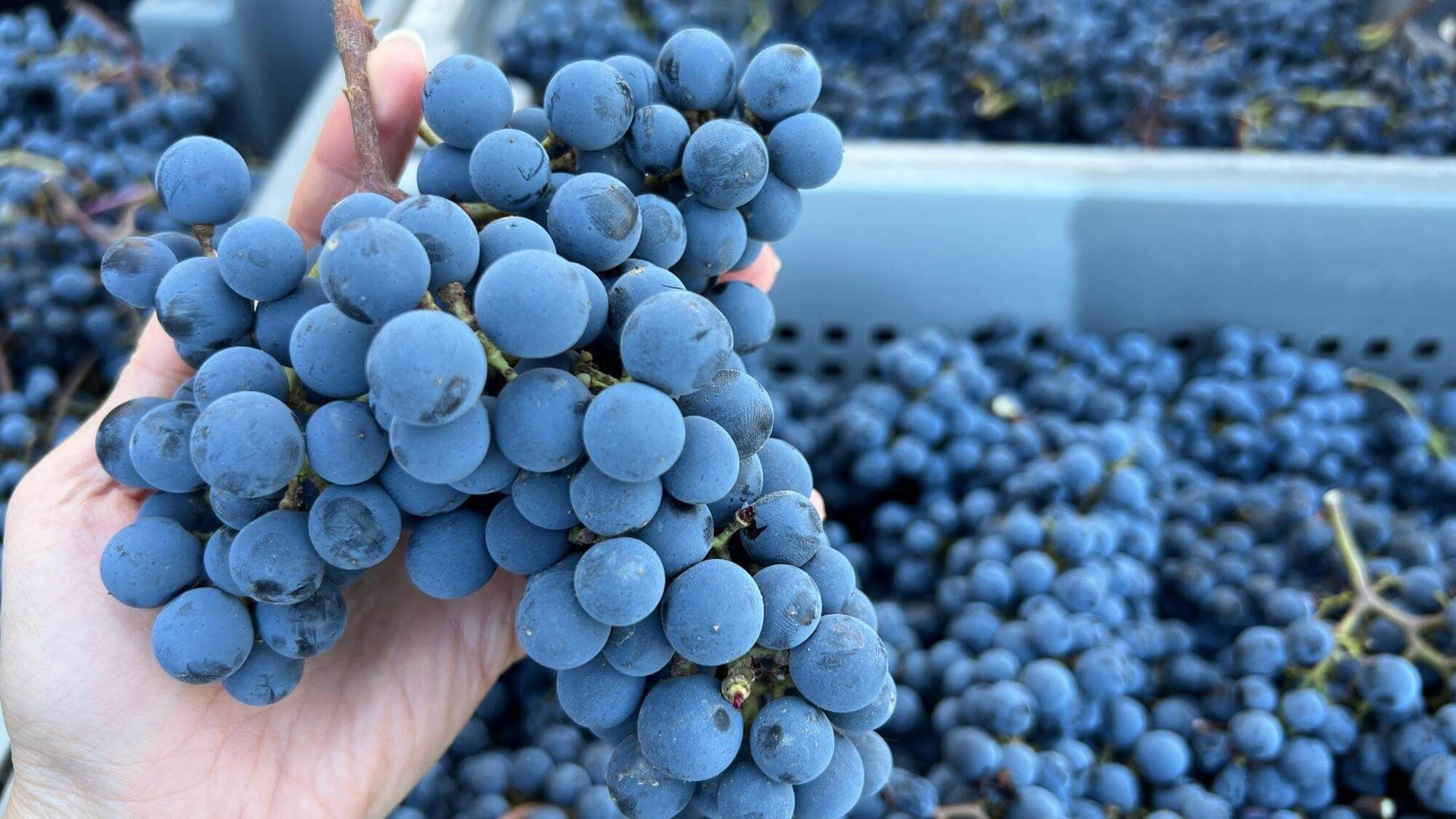 6. Start focusing on wineries that use whole-bunch fermentation
In dry and hot vintage like 2022, it is perfect for trying out whole-bunch fermentation. When it is properly maintained, this technique brings out unique flavors like Chinese red tea and longan shells, along with a subtle sweetness that can really shine in 2022. Currently, only a few wineries are using this method, but as the dry and hot weather continues, whole-bunch fermentation may bring exciting new trends to Bordeaux. If you're interested, keep an eye on Château Les Carmes Haut-Brion and Château Larrivet Haut-Brion in Pessac Léognan, Château La Gaffelière and Château Jean Faure in Saint-Émilion, Château Saint-Pierre and Clos du Clocher in Pomerol, and even our Chinese-owned winery, Château Moulinet in Pomerol as well.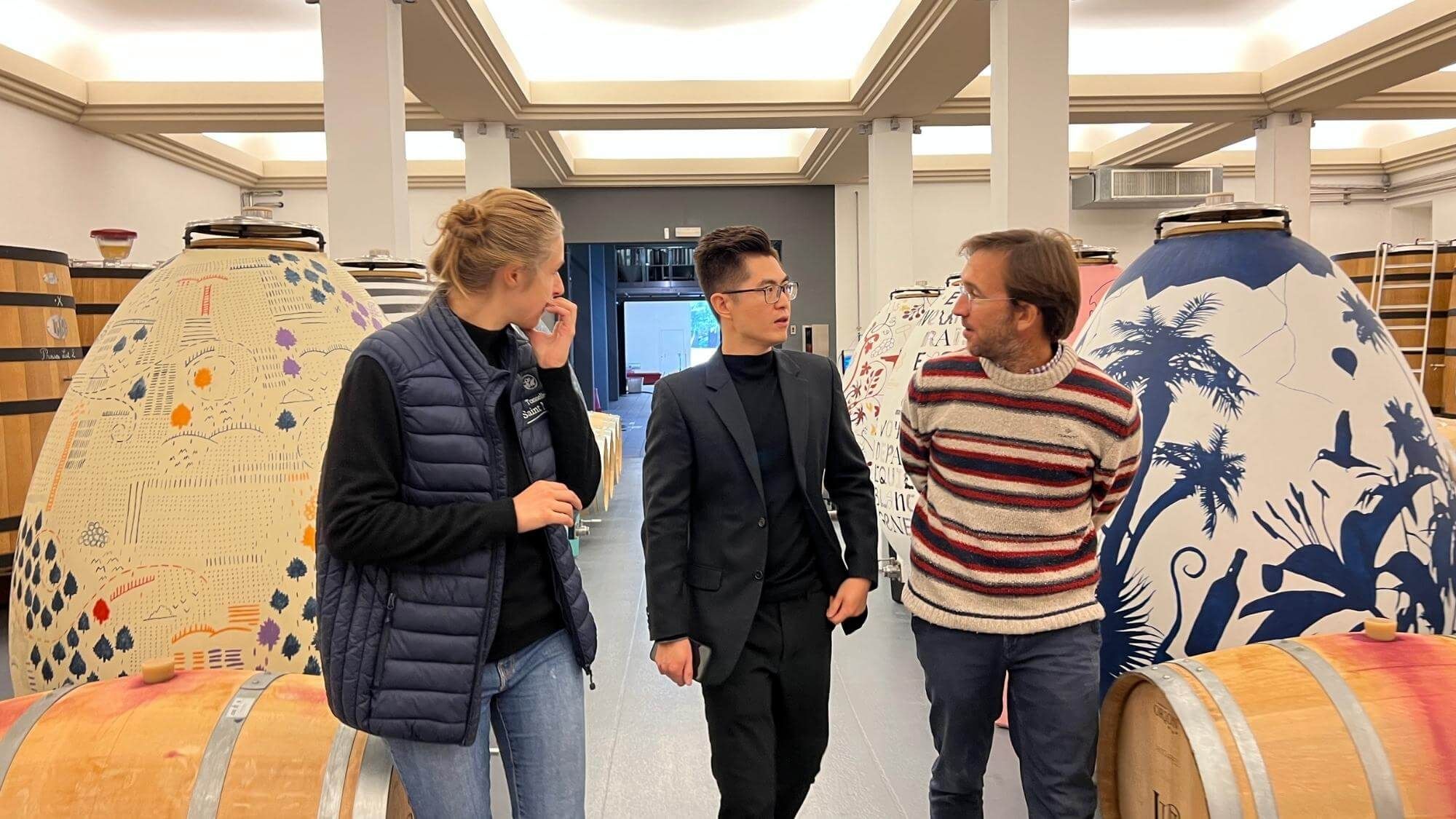 7. Pay attention to biodynamic wineries
I used to not pay much attention to biodynamics in Bordeaux, but in the extreme weather of 2022, I discovered that grapes grown using biodynamic practices had a noticeable fresher quality.  When I tasted the grapes at Château Pontet-Canet during the harvest, I was amazed by their juicy and fresh flavors, completely unaffected by the hot conditions.
After tasting several biodynamic wines during En Primeur, I found that they had incredibly pure fruit aromas and a lively mouthfeel. Besides Château Pontet-Canet, I recommend keeping an eye on Château Durfort-Vivens, Château Gruaud-Larose, as well as the Right Bank wineries like Château Fonroque and Château Fonplegade.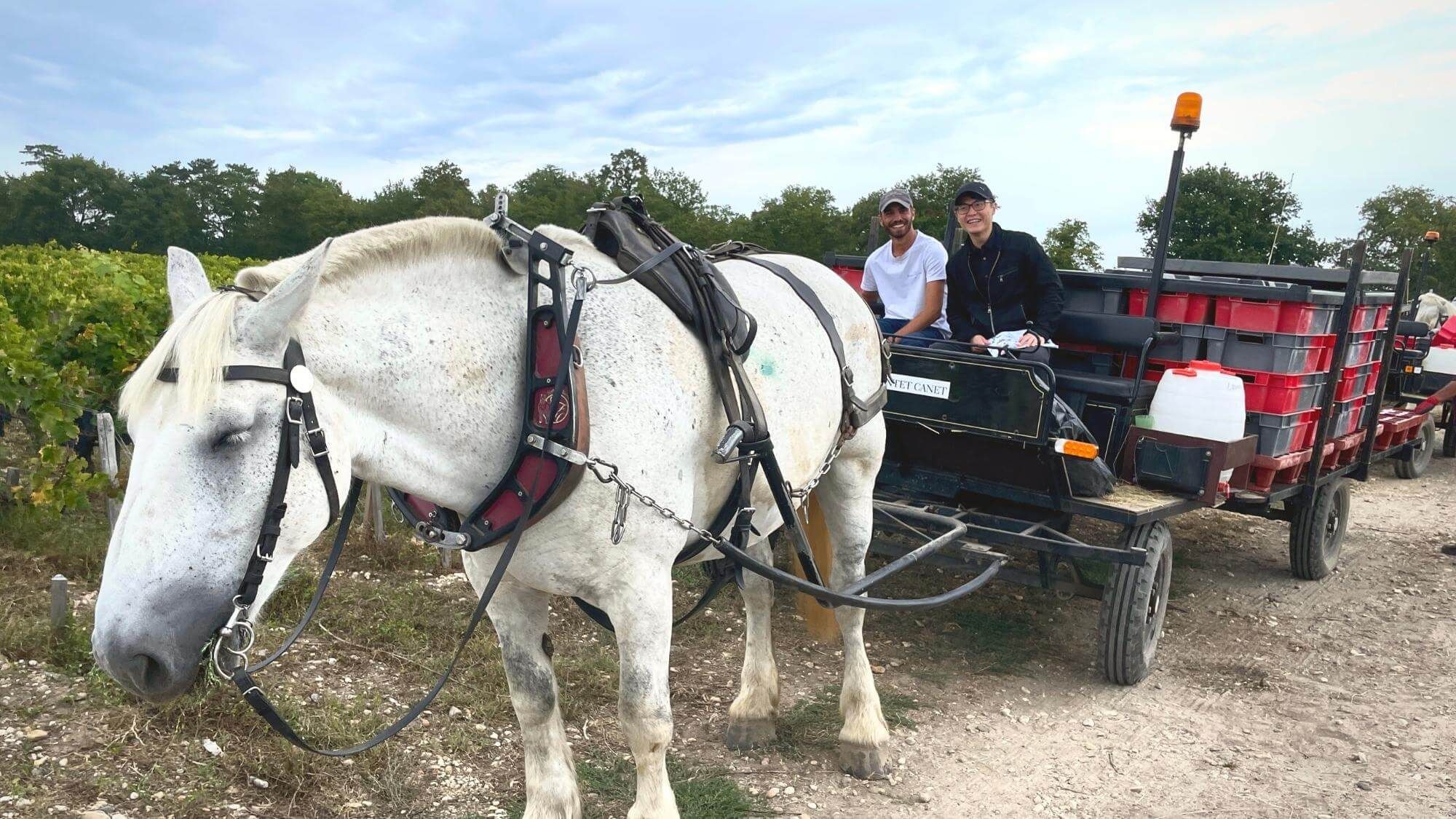 Questions to keep in mind
Given the unique nature of the 2022 vintage, there are two details that require special attention, both after bottling and even during bottle aging.
Firstly, some wineries faced challenges during fermentation due to high pH levels and alcohol. Although these issues may not be evident during the En Primeur tastings, there is a risk of volatile acidity and Brettanomyces development during the bottle aging. Especially volatile acidity, I have already detected hints of it in certain En Primeur wines.
Secondly, there is an abundance of tannins in this vintage. While the wines currently show a rich texture during the En Primeur stage, it is important to carefully ensure that the wines retain desired balance after bottling.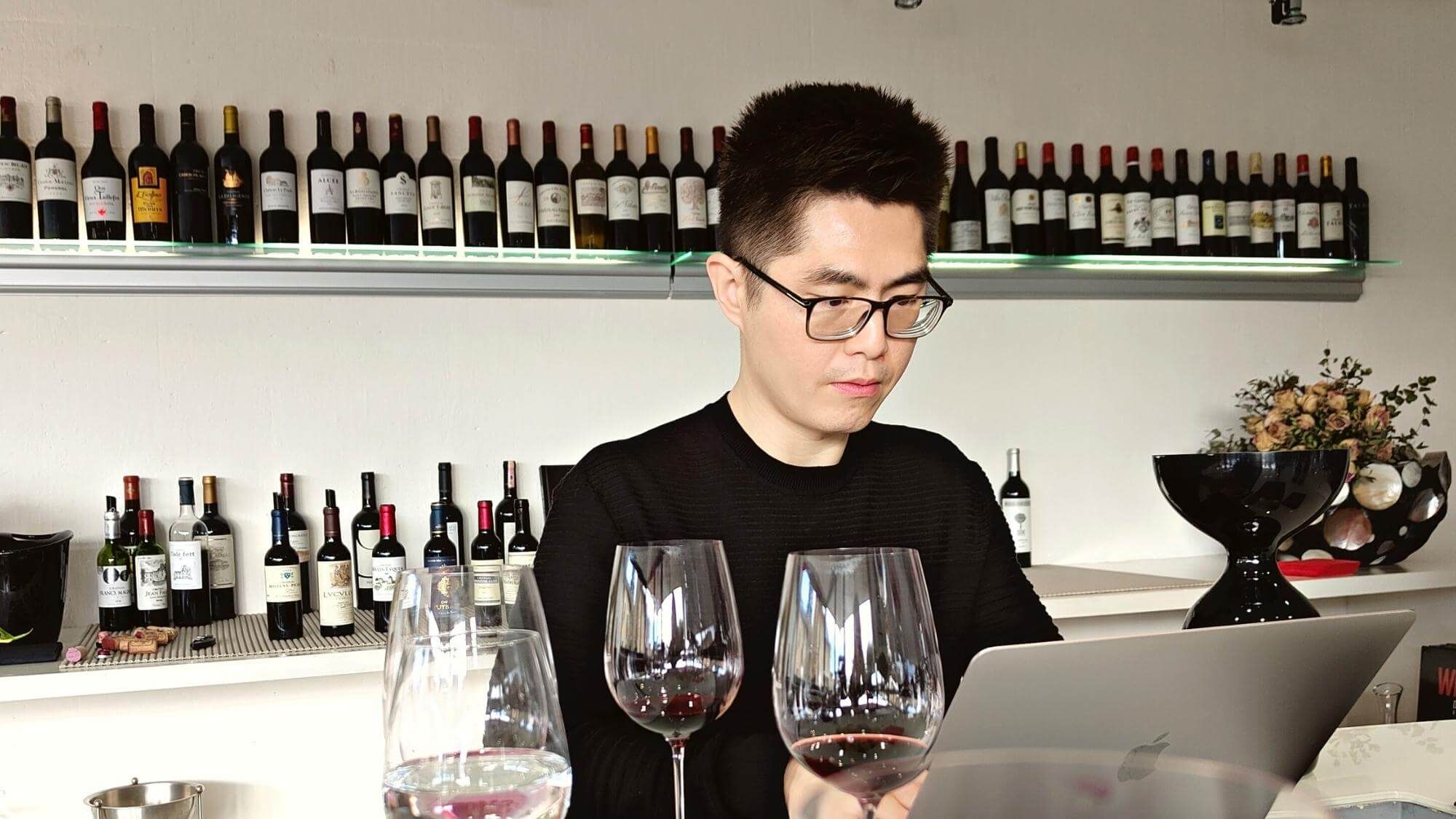 AMA Selection – Blooming Lotus
In the final section of the En Primeur annual report, let's not forget our highly anticipated AMA Selection – Blooming Lotus. In this vintage, I've chosen 50 Châteaux, many of which have achieved the highest quality in their history. It's a valuable guide for purchasing En Primeur wines.
In Cantonese, "心水" means "favorite" or "beloved," representing a calm and passionate attitude toward life. I believe it perfectly captures the criteria for my En Primeur Selection.
In addition to outstanding quality, a reasonable and consistent pricing strategy is also an important factor. I hope this carefully made wine list will assist you in confidently selecting En Primeur wines, and I also hope more people will discover the true beauty of Bordeaux.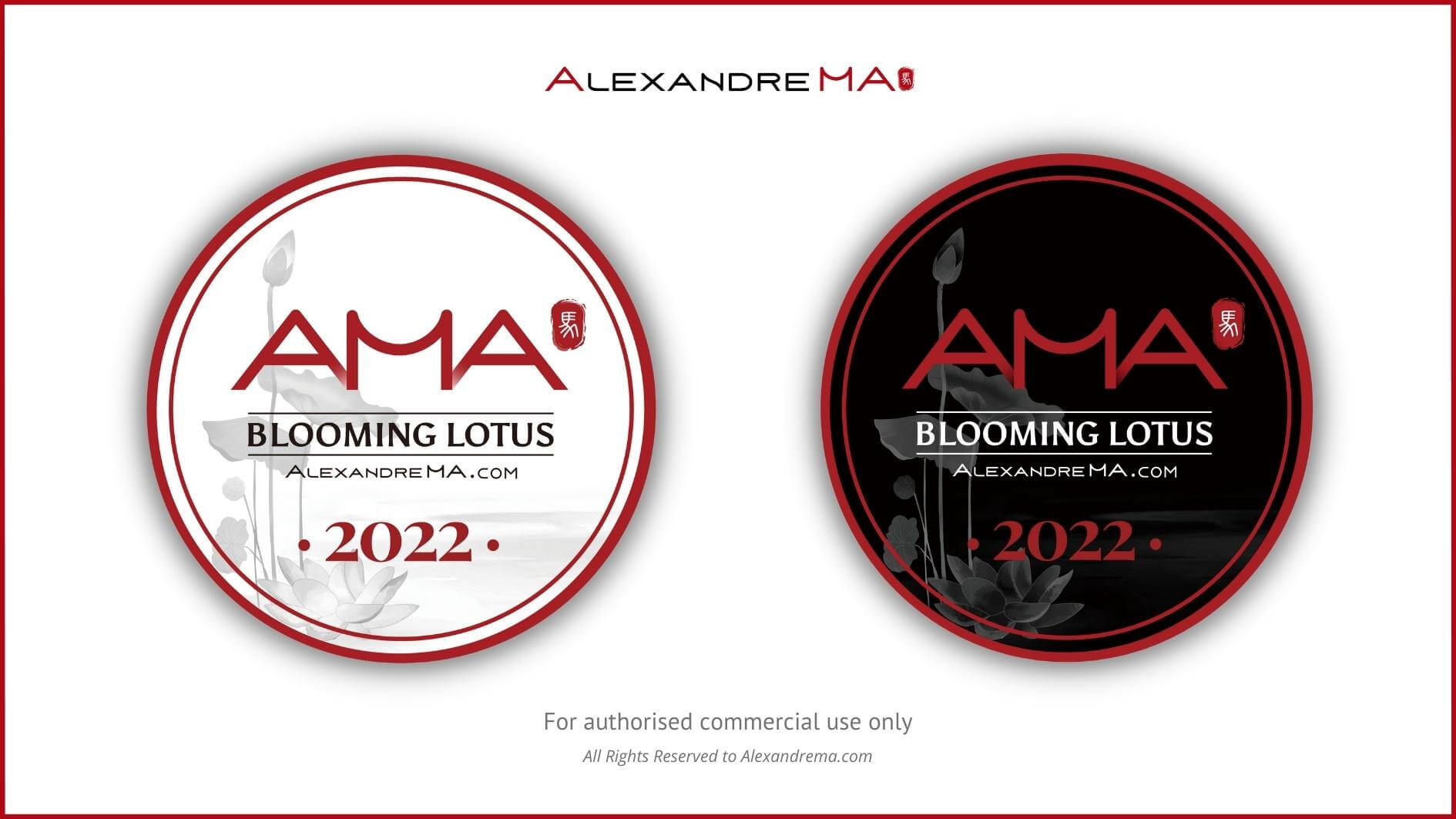 That concludes all the information in this vintage's En Primeur tasting report. In summary, 2022 is an Unexpected Legendary Vintage, like a "Phoenix rising from the flames", its magnificent brilliance will shine brighter in the river of time.