AMA Vintage Report
Bordeaux 2021
En Primeur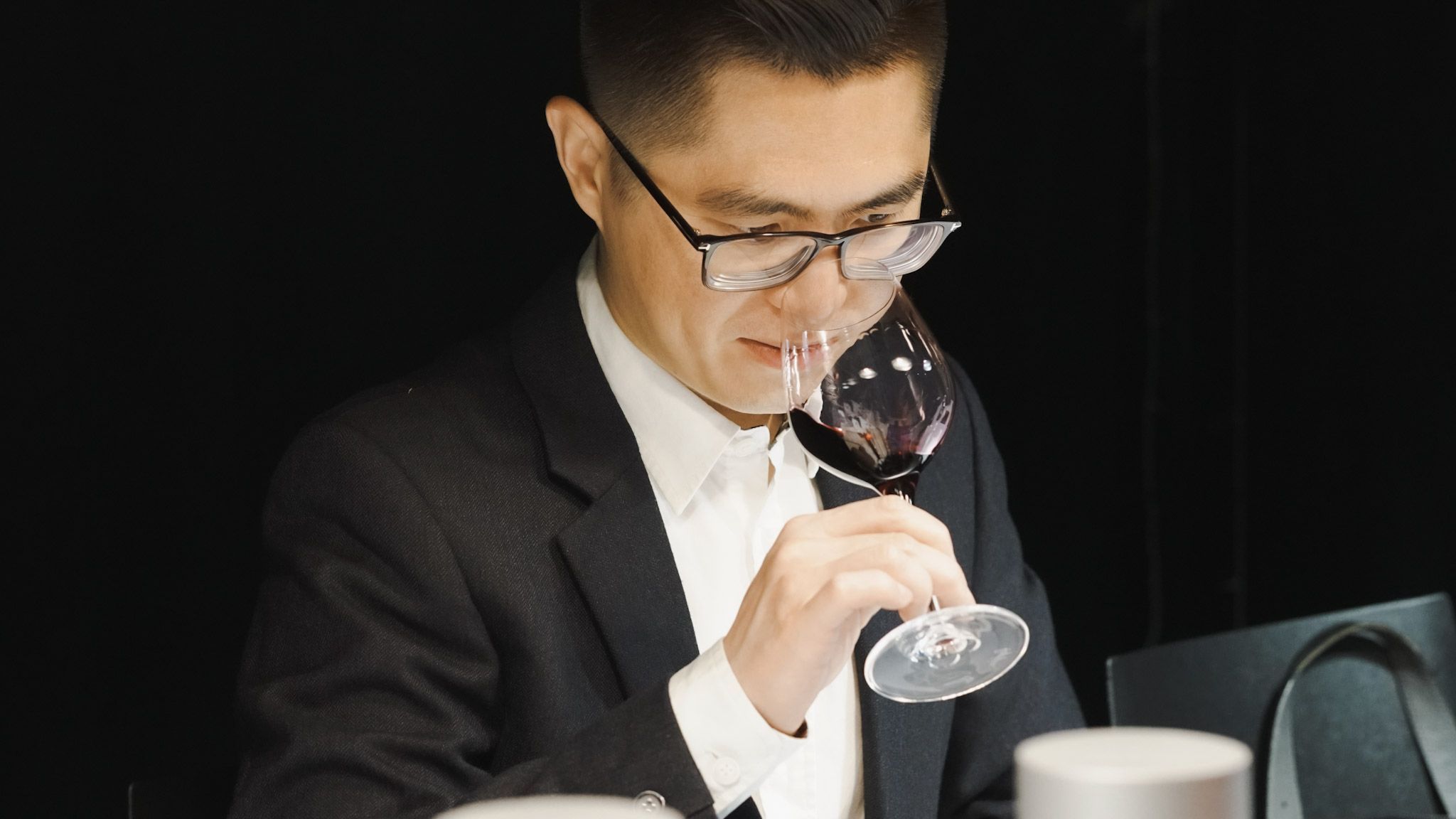 2021 is complicated, but it is definitely not a bad vintage.
Just as I have predicted, even before the En Primeur tasting, 2021 is a test not only for the winegrowers and makers, but also for us wine critics. In addition to the varied performances presented by different wineries, the samples from the same winery but obtained at a different time also have fluctuating deliveries.
In order to attain an accurate and objective judgment, I spent 6 weeks tasting more than 1,100 wines. When it came to samples with fluctuating qualities, I would taste a second time, to the extent that some were tasted as much as 4 times.
Among the 1,100+ wines that I have tasted, more than 340 are rated 90 points or above based on my selection criteria, among which only 31 surpass the 95 mark, including 2 Sauternes and 4 whites.
Many consider that the 2021 vintage is "a renaissance of the classic Bordeaux of the 1980s". I am not against this idea. But I do not think the wineries back then would be able to tackle 2021 as well as they do today. With the help of more advanced vineyard management, winemaking philosophy, and winemaking techniques of the current times, this vintage has shown me the experience and wisdom of the Bordeaux winegrowers as well as the determination and confidence of the region in the face of a challenging year.
In my last video, I spent 8 minutes analyzing in detail the weather conditions in 2021. If you still have not watched it, I strongly suggest you do so. 
In my video Vintage Report released today, I have presented my experience from the En Primeur tasting and summarized the methods to decipher En Primeur into six tips. Here is the outline.
Pay attention to grape selection (Be rigorous with the quality of grapes) 
Focus on the maturity of polyphenols (The maturity of polyphenols is better than that of sugar)
Learn about who has put more effort into the vineyard ("imperial-level" vineyard management results in superb quality)
Look for clay and limestone soil (soil with better water retention and late-ripening vineyards perform better)
Focus on the following three winemaking techniques: Later Harvest, Gentle Extraction, and Press Wine Integration (a fierce competition among wineries that adopt different winemaking techniques)
The high time to purchase high-quality Bordeaux white wines
In the following paragraphs, I would elaborate more, focusing on signature appellations on the Left and Right Banks.
Let's start with the Right Bank.
【Right Bank】
Among the major varieties, Merlot may be the one delivering the most unsatisfactory performance in 2021. The excessive rainfall during the flowering and harvest season as well as the threat of downy mildew all negatively impact the yield and quality of Merlot, resulting in a less than optimal sugar content and concentration in many wines. This is especially true for entry-level ones.
But the Grand Crus bestow a lot of surprises on me. Let's dive in for the reasons.
First of all, many wineries increase the proportion of Cabernet Franc in the blend. For a grape variety that has greater tolerance of the rain but not the drought, it performs almost perfectly in this vintage. Boasting fewer sugar than that in hot vintages, Cabernet Franc still exhibitis an ideal phenolic ripeness. The usual aromas of dry ink, pencil lead, and the elegant violet are presented delicately in 2021, like putting on a colorful flower crown on the head. In this vintage, Château Ausone has integrated 65% Cabernet Franc, Château Cheval Blanc 52%, Château l'Évangile 30%, and Château de Ferrand 35% for the first time.
Secondly, both the clay-limestone soil of Saint-Émilion and Fronsac and the clay gravel plateau of Pomerol play an important role in countering the rainy 2021. In Saint-Émilion, the spongy structure of the limestone soil helps store a great amount of rain while keeping the vine roots dry. Together with proper vineyard operation (leaf removal, fruit thinning…), the wines produced are no mediocre. Clos Saint Martin, planted on the limestone plateau, acts brilliantly in this vintage whose 2021, I dare to say, when presented after aging, will not be inferior to that from any good vintages.
As in Pomerol, the clay topsoil of the clay gravel plateau swells up after encountering water preventing the rain from seeping into the subsoil. Therefore, the roots are free from being drowned, and grapes won't be subject to excessive water drinking during gradual ripening. If I have to choose an appellation that performs the best averagely in 2021, the answer will definitely be the Pomerol Plateau, including the region bordering Saint-Émilion.
Last but not least, compared to Médoc, the Right Bank suffered from less rain in July, and thus the risk of downy mildew was minor to some extent. If a vineyard is located in a microclimate with better ventilation, the grapes there naturally gain the upper hand. Château Pavie Macquin, Château Pavie, and Château Tour Saint Christophe are all typical examples.
【Left Bank】
Quality on the Left Bank varies tremendously this year. The ripeness of the entry-level wines is barely satisfactory, but fortunately enough, traces of herbaceousness common in cool vintages are not found.
As the quality of Merlot on the Left Bank is indeed mediocre, many wineries have no hesitation in increasing the proportion of Cabernet Sauvignon and Petit Verdot. For example, Château Durfort-Vivens has blended up to 97% of Cabernet Sauvignon, and Château Lafite Rothschild up to 96%. On top of that, great credits for the Left Bank Cabernet Franc are received, with many wineries claiming it has exceeded their expectations. This is the first time in 10 years that I have heard so many Médoc wineries praising Cabernet Franc all at once. Château Pichon Longueville Comtesse increased the proportion of Cabernet Franc up to 10%, and Château Léoville Las Cases up to 15%.
The 2021 vintage has put a lot of pressure on wineries undergoing organic conversion, as the risks of downy mildew are more significant. In order to produce good-quality wines, a vigorous sorting and selection process is a must. If presented with too many dried grapes, the wines will exhibit less pure fruit aromas or coarse tannins. For wineries using machine harvest, it would be even more difficult to deliver something remarkable.
Based on my tasting, wineries adopted the later harvest strategy generally perform better. The long-awaited sunlight in early October did help Cabernet Sauvignon achieve better phenolic ripeness, and the wines present a mellower, richer palate. However, certain conditions must be met for making such a move. The first is that grapes would not be subject to the attack of grey rot during the wait, and the other is the presence of clay under the gravel soil. Château Calon Ségur and Château Léoville Las Cases have outstanding performance in these respects, both of which happen to be well-known for their clay-gravel soil.
Both the red and white wines of Pessac-Léognan are extraordinary, which makes it my favorite appellation on the Left Bank this year. I have fallen in love with many of the reds here, but I would like to focus on Château Olivier and Château Latour-Martillac. With its high-quality Cabernet Sauvignon in the Bel Air plot, Château Olivier shows terrific concentration. Château Latour-Martillac skillfully amalgamates the freshness of 2021 with the elegance embedded in its DNA.
For Pessac-Léognan whites, 2021 is definitely a good year. Pure aromas, crisp acidity, and round palate are the common features, warm and refreshing. Château La Mission Haut-Brion, with its high percentage of Sémillon, can definitely be crowned the king of 2021 white. The dry whites of Château Chevalier and Château Malartic Lagravière are also very impressive. The full-bodied Smith Haut Lafitte is very powerful. And Château Couhins-Lurton, Château de Fieuzal, Château Olivier, and Château La Louvière are also worth a try. If you are into dry white, I believe you will not be disappointed.
At the end of this article, I would like to highlight the upcoming "AMA Selection – Blooming Lotus", my recommended wine list for the Bordeaux 2021 En Primeur.
The phrase "Xin Shui" (心水) refers to "my favorite" in Cantonese language.
The phrase "Xin Shui" also reflects my selection criteria for the En Primeur. The wines selected are all of outstanding quality, perfectly interpret the terroir on which they were born, and most importantly, at a relatively reasonable price. 
As such, I am putting forward this carefully chosen Blooming Lotus Selection, hoping that it will guide you to draft a more interesting En Primeur investment list that suits you the best and that it will also present the little-known beauty and "original aspiration" of Bordeaux to more.
By Alexandre MA
13/05/2022
*Among the wines tasted, only wines above 90 POINTS  are listed